Reflections on Malawi: Vol 3
The final volume of Jane's Malawi visit explores the coffee, rice and macadamia nut co-operatives.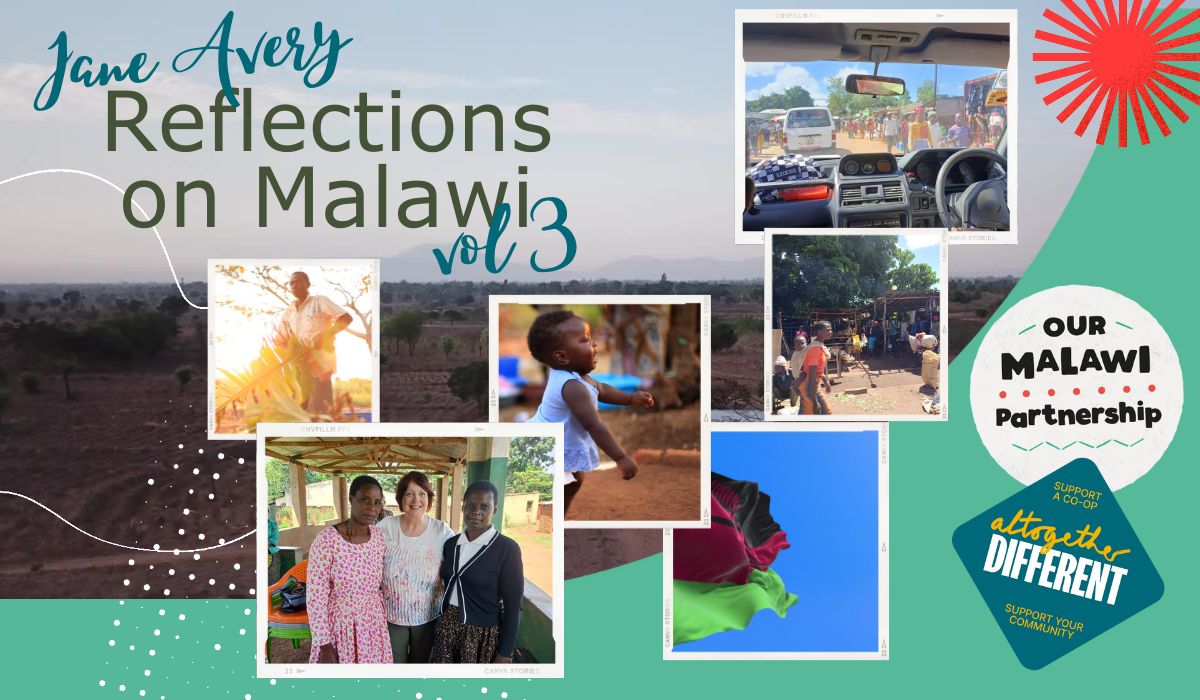 Day three meant an early start to the North of the country to visit the rice growers and coffee producers of Mzuzu. We were also scheduled to meet farmers producing wonderful Macadamia nuts via the Highlands Macadamia Co-operative Union (HIMACUL) and another pre-conceived idea – that subsistence farming meant hand-to-mouth survival was proved wrong. We met one farmer who, over a lifetime had planted and managed 1000 macadamia trees and he proudly showed us his solidly built (of concrete) house with glass windows and clay roof tiles.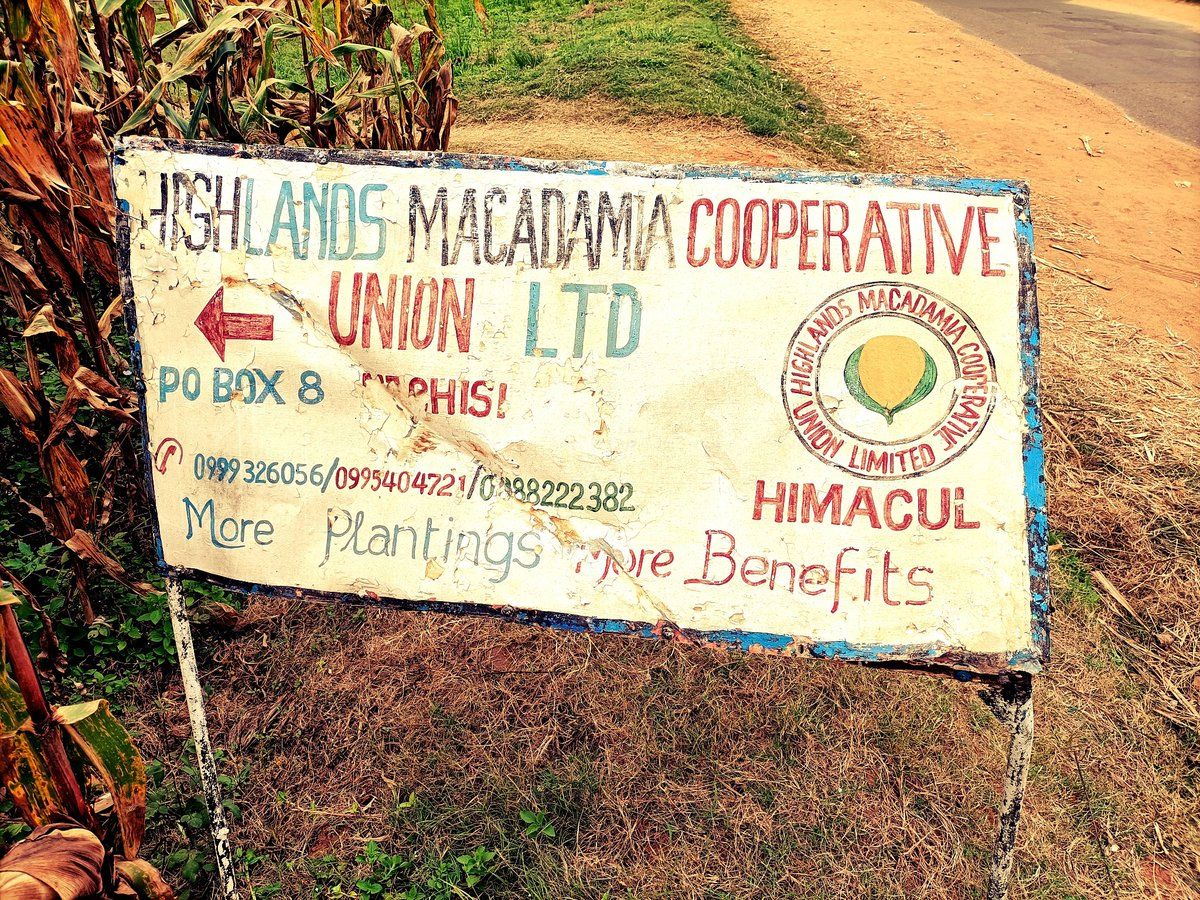 Our next visit was to a small holding with 30 Macadamia trees. Soy beans were also grown and were being threshed by half a dozen people with big sticks. This was a typical sight – manual labour with hundreds of people at work in fields and virtually no mechanisation. We also visited the factory where the nuts are shelled and collected for transportation to be packaged. One of the barriers to a stream-lined and more profitable marketing of the produce is that it must be transported to the packaging plant in the south of the country – a three-day journey. Access to capital would enable them to build a packaging plant on site.
Visiting the Bua Rice Co-operative was a highly visible lesson in the power of co-operation. The fields kept by the co-op members had strong, healthy crops – the fields farmed by individuals not in the Co-op (there are alternative Associations farmers can join) were not so healthy or productive. We were shown the factory where rice is graded by hand, washed and packaged. They could buy machinery to do the grading, but it is expensive.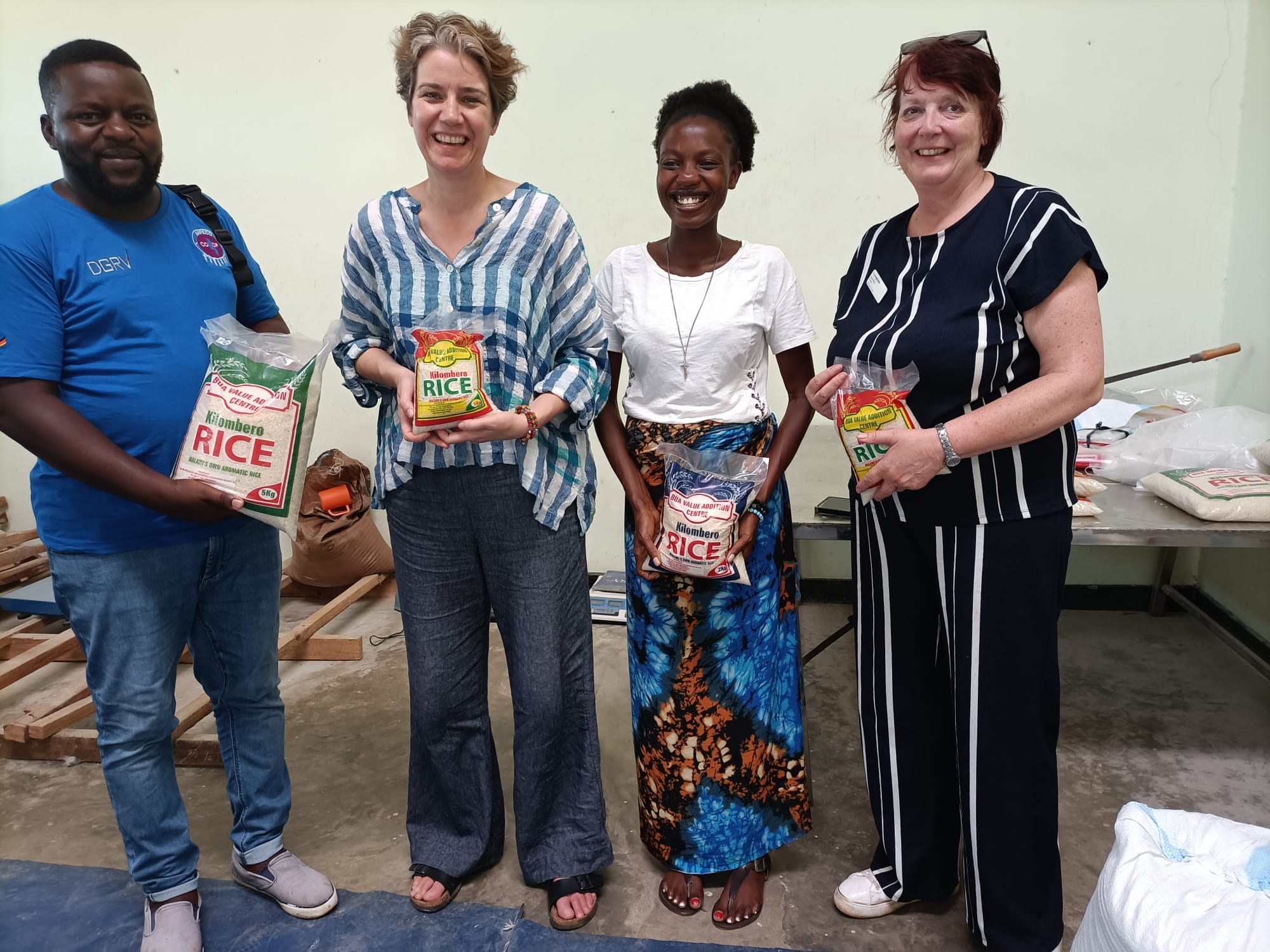 After an overnight stay in the Mzuzu Coffee Suites, Mzuzu Coffee Co-operative Union's diversification strategy, we were up early to meet with Mackson D K Ngambi, CEO of Mzuzu Coffee Union.
Mackson did a great presentation about where Mzuzu is today and was very transparent about the challenges they have recently faced, which include the low price of coffee beans on international markets, the Fairtrade decertification, and meeting international standards of packaging.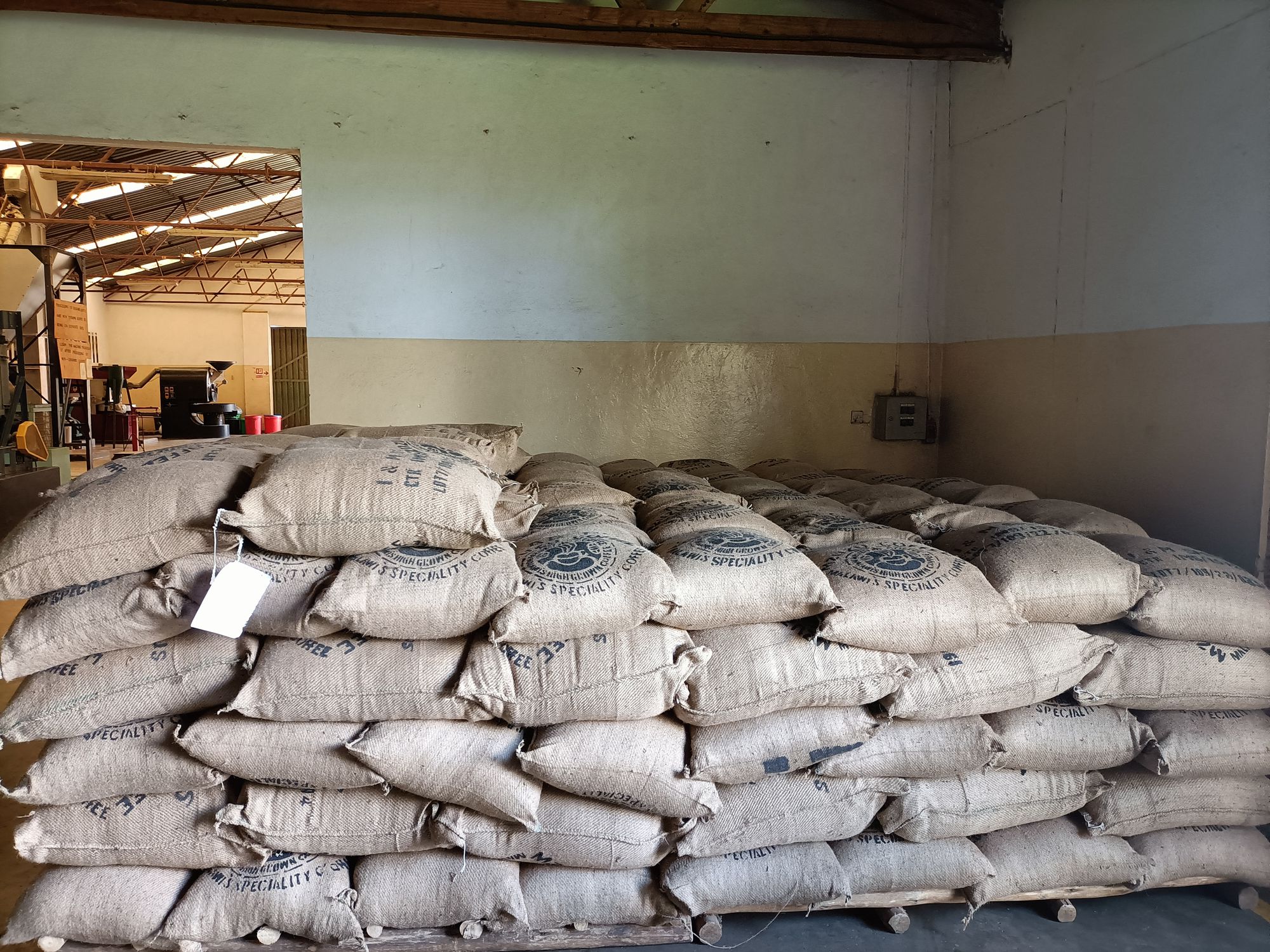 We had a detailed look around the factory and how the coffee was processed, then saw the honey factory which Mzuzu coffee farmers produce. 50 tons of honey is produced each year as a by-product of the coffee, and retails in shops in Malawi for around £1.50 for 395g. It's organic and delicious!
A highlight of this trip was meeting the growers – we went to a family farm and met mother and son (Minnie Mangochi and Brown Silumbu) who produce coffee and so much more, such as bananas, avocados, sugar cane. They also have livestock of pigs, cows and hens. We were given a gift of a bag of avocados which were delicious.
We're excited to continue to work on this ambitious and impactful partnership.
---
If you've enjoyed following Jane's reflections on her visit to Malawi, you can keep up-to-date with Our Malawi Partnership here: https://malawi.centralengland.coop/
Watch the video below for a summary of the achievements this initiative has made within it's first year. Help us continue to make a difference to global communities by purchasing products from our Malawi range.