10 creative uses for your pumpkin
We've picked out 10 of the best uses for pumpkins which make full use of these ghastly gourds. Pick up a pumpkin and try out a new creative Halloween idea this season.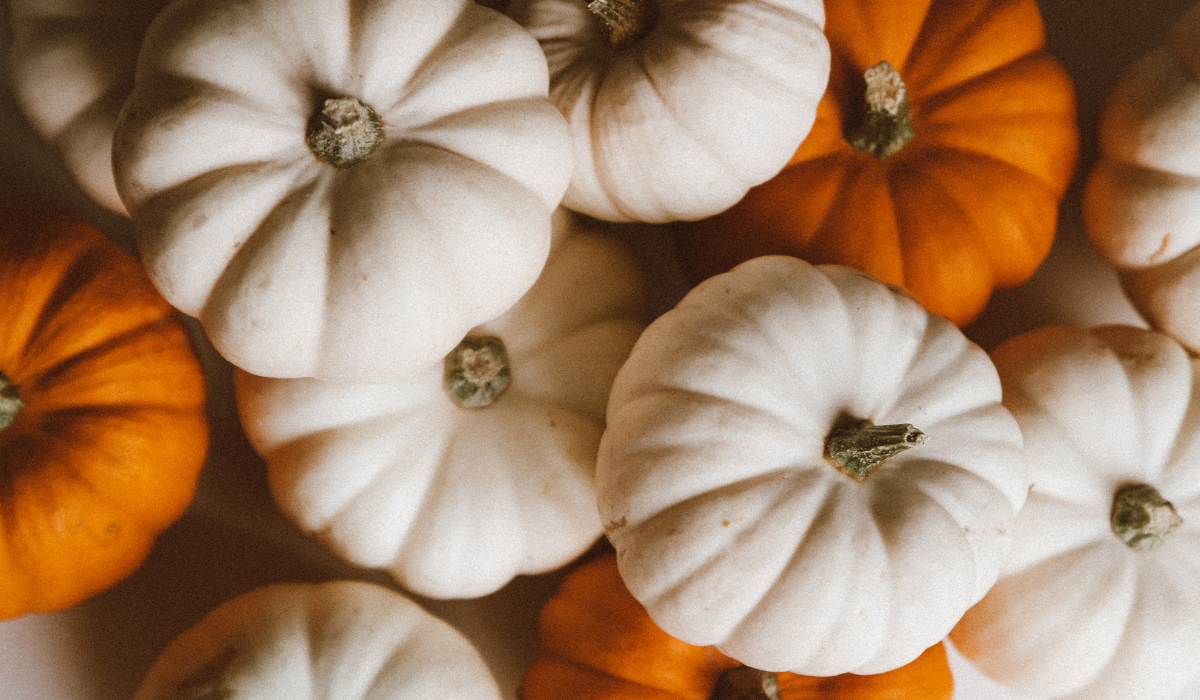 Make your Halloween spooktacular with our ghoulish Ghost Pumpkins. From tasty treats to practical projects, there's much more to discover than the classic craft of carving.
We've picked out 10 of the best uses for pumpkins which make full use of these ghastly gourds. Pick up a pumpkin and try out a new creative Halloween idea this season.
1. Pumpkin Carving
Top of our list just had to be pumpkin carving. Get creative with this fun family activity. When night falls, pop a tea light inside the pumpkin and unleash those spooky smiles.
2. Pumpkin Painting
For a less strenuous way to decorate this autumnal fruit, why not try the modern trend of pumpkin painting? Our Ghost Pumpkins offer the perfect blank canvas, ready to be transformed. Dip the base into colourful paints for a two-tone design or spray paint in metallics to add some glitz.
For a simple yet spooky finish, paint black stripes on the white gourds, echoing the fiendishly fierce fashion of Beetlejuice and Jack Skellington.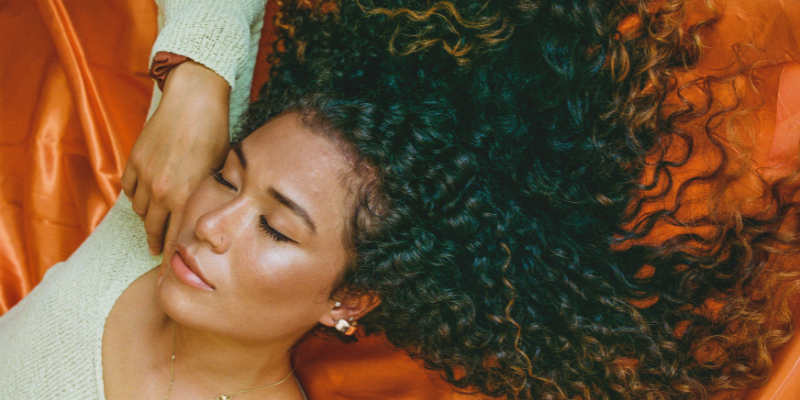 3. Hair treatments
After a summer filled with sunshine and air-conditioning, our hair is in desperate need of some TLC. But don't fear as these little pumpkins offer a whole heap of health benefits. Vitamin A and potassium nourish dry or damaged hair and boost regrowth. Get natural goodness straight from the source by trying out our hauntingly healthy hair treatment.
The Mix:
• 1 cup of pumpkin "guts"
• 2 tablespoons of Co-op Organic 100% Virgin Coconut Oil
• 2 tablespoons of Co-op Clear Honey
How to Apply:
1. Wash and towel dry your hair.
2. Apply the mask through your hair, spreading evenly from root to tip and massaging into the scalp.
3. Cover your hair with a warm, damp towel or shower cap and let the treatment work its magic for 10–20 minutes.
4. Rinse with cool water. Shampoo, condition and style as usual.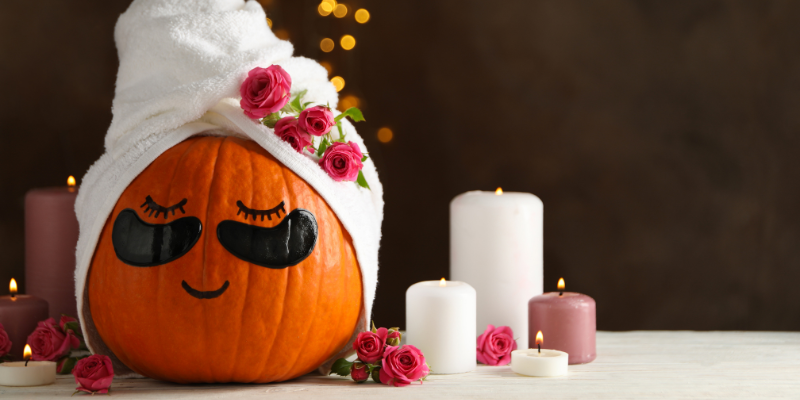 4. Face masks
Pumpkins pack a punch when it comes to beauty benefits. They are super exfoliators, leaving skin looking brighter and feeling softer.
Combine pumpkin puree with natural yoghurt for a fresh, all-natural skin mask. Gently rub the mixture into your skin, using a small circular motion. Leave to soak in for 10 mins then rinse off with warm water.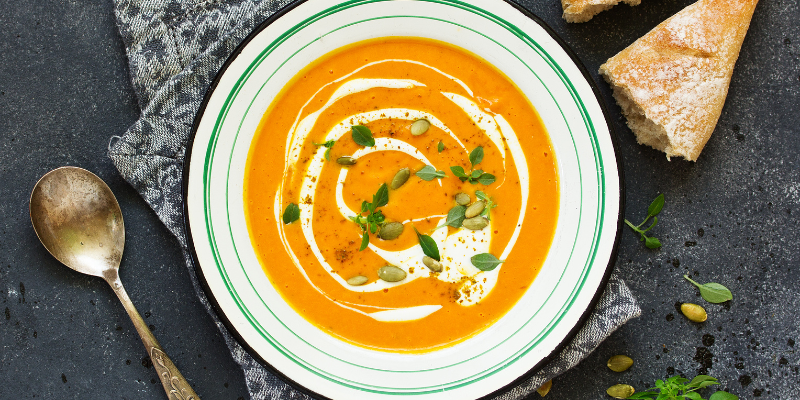 5. Pumpkin soup
Don't be fooled, the lack of pigment does not mean loss of flavour, Ghost Pumpkins can be just as tasty as the classic orange variety! And being low in calories, what's not to love about this seasonal fruit.
Check out our Spicy Apple and Pumpkin Soup recipe for a delicious autumn comforter.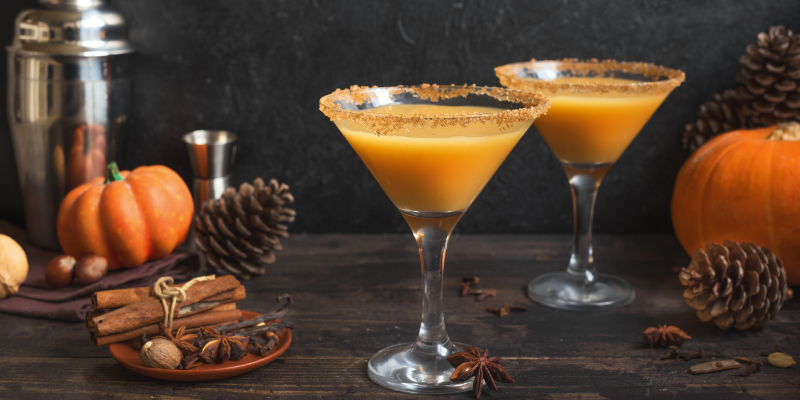 6. Pumpkin puree
A great recipe to have on hand is for making pumpkin puree. Pumpkins are a good source of iron, potassium, vitamin E, and fibre, which offer a vast range of nutritional advantages. If you've scooped out the innards as part of carving prep, or you're keen to make the most of the entire fruit, this edible creation invites a variety of mouth-watering uses.
Roast, stream or microwave the pumpkin flesh. Once soft, mash until smooth and strain. Using the puree, try experimenting with making Halloween-themed cocktails, dollop a tablespoon into pancake batter for a seasonal specialty, or fine tune your Pumpkin Spice Latte making skills.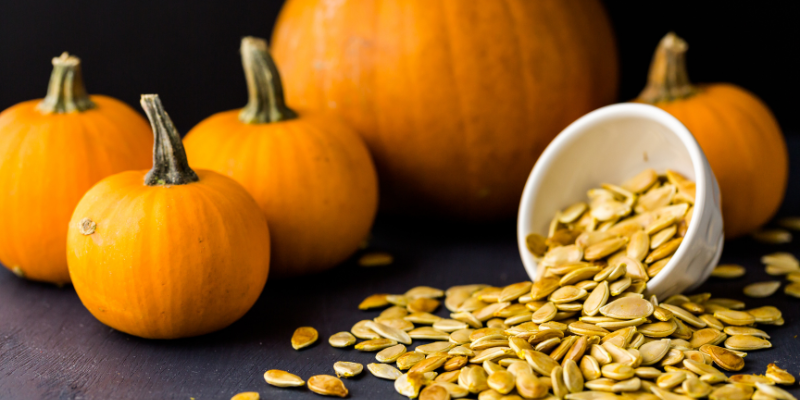 7. Pumpkin seeds
Let's not forget the most used part of the pumpkin: the seeds. These little pops of goodness unleash a moreish crunch and can be flavoured to suit sweet or savoury palates.
Roasted seeds could also be added to brownies for a Halloween treat, used as a salad garnish, or sprinkled over porridge to add a devilishly delicious crunch. Follow our Spiced Roasted Pumpkin Seeds Recipe for a spice sensation, or if you fancy a sweeter treat, substitute the spices for brown sugar and cinnamon.
Any pumpkin seeds you don't want to toast up for yourself will make a tasty snack for birds.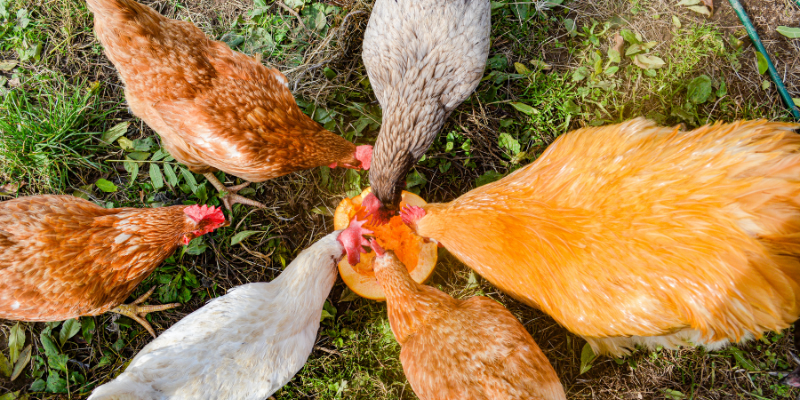 8. Feeding wildlife
Pumpkins can provide a nutritious treat for squirrels, foxes, badgers and birds. Once Halloween is over, leave chunks of pumpkin outside for wild animals. With less food available over the colder seasons, a tasty pumpkin treat could be very welcome.
Be sure to remove any tea lights and traces of candle wax, as well as checking that the flesh isn't mushy, mouldy, scorched or burned. In this case it would be best to add it to the compost heap instead!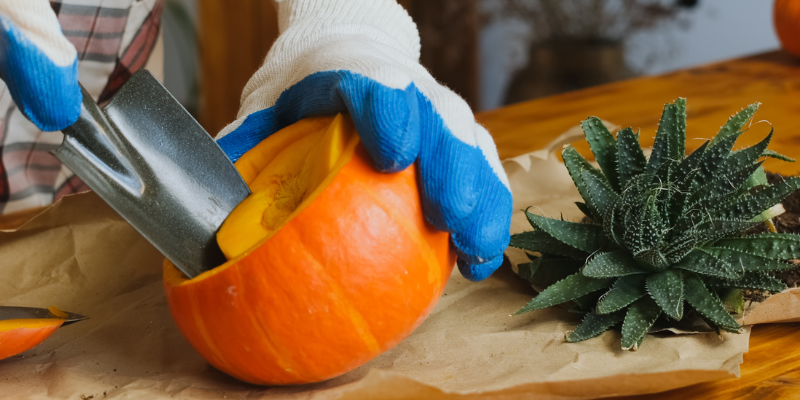 9. Composting planters
Give your garden a ghoulish makeover with these compostable pumpkin planters. Not only are they eco-friendly, they're also very simple and fun to create. Using the hollowed-out skin, cut a drainage hole in the base, then fill with soil and a hardy annual of your choice. The pumpkin will naturally compost and release nitrogen into the soil as a nutritious fertiliser for your plants.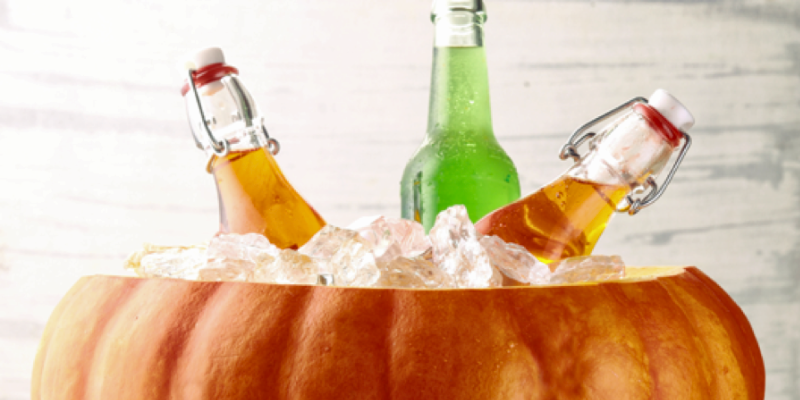 10. Crafty coolers
If you're hosting a Halloween party and need extra fridge space or just want to make an impact, try out these pumpkin bevvy coolers! Cut the top off a large sized pumpkin so you can fit plenty of drinks in. Scrape out the pumpkin flesh and seeds. Whilst letting it dry out a little, try carving a design onto the skin, being careful not to cut through to the centre.
To prevent any spills and reduce the build-up of condensation, place a bowl inside the pumpkin. Fill with ice and bottled drinks to impress your guests. It's as simple as that!
From nutritious plant fertiliser to a bounty of health benefits, pumpkins are full of surprises. Let's embrace the power of the pumpkin! Share your creations by tagging us on Facebook, Twitter and Instagram. We'd love to see your spooktacular crafts!