July 16, 2021
We join in the fun of the Eye Sculpture Trail
You can see our tortoise outside our Eye store in Suffolk until September.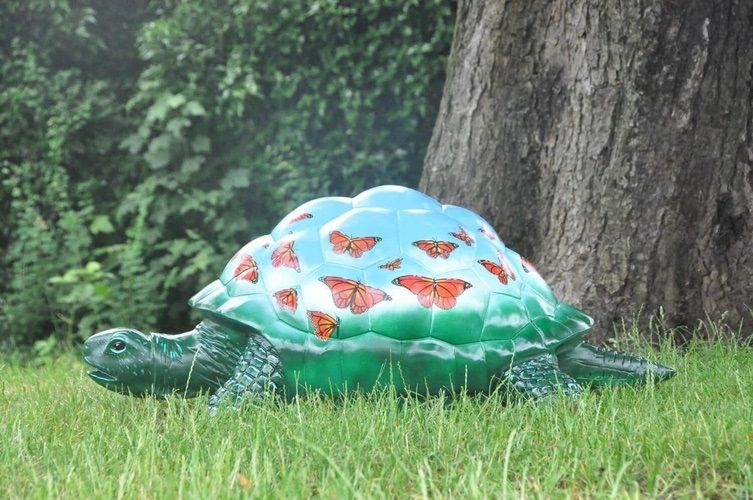 We are delighted to be part of the 2021 Eye Art Trail and a fantastic tortoise sculpture now takes place outside our food store in the Suffolk town.
The art sculpture trail in Eye, Suffolk, is now in its third year and features 26 large, beautifully decorated, tortoises and hares and 16 minis. Visitors can take in the trail on a route around the town and we are delighted to play our part.
The trail is designed to represent The Way Ahead as we navigate our way out of the pandemic and it is thought-provoking to see the different local artists' individual interpretations.
The sculptures will race to The Oaksmere, Eye where they will be sold at auction on Thursday 16th September 2021, raising money for the blossom charity enabling them to continue providing programmes so that men and women can make long lasting changes in their lives.
The Central England Co-op tortoise is named 'Monarch Metamorphosis' and was designed in collaboration with local artists Dan Bradbury.
You can find out more and download a map at www.eyesculpturetrail.co.uk and if you see our tortoise at our Church Street store tag your photos on social media with #EyeSculptureTrail