Helping Climate Change. Take small steps to improve your lifestyles. Free Bike checks and also donate unwanted bikes to help others.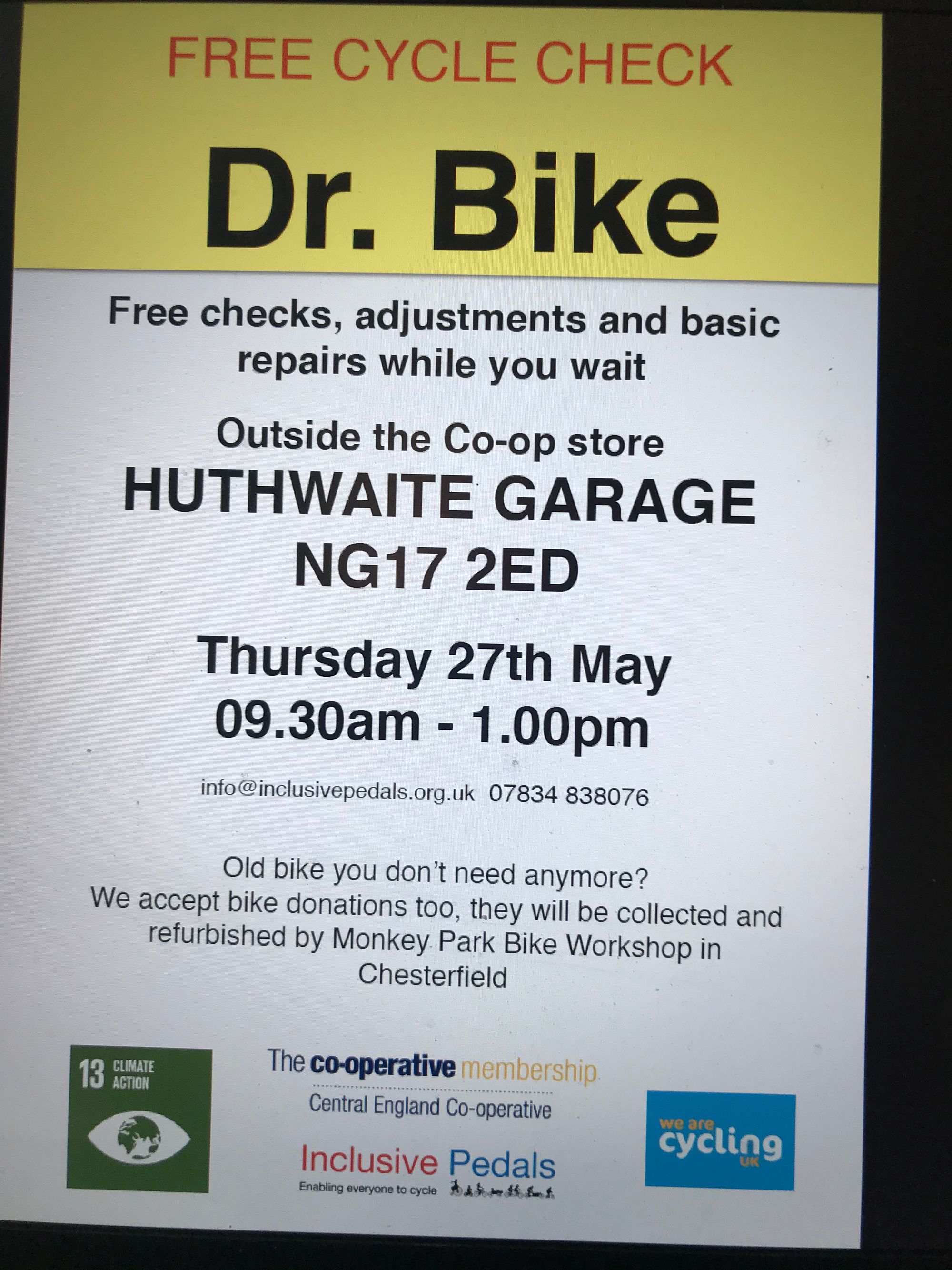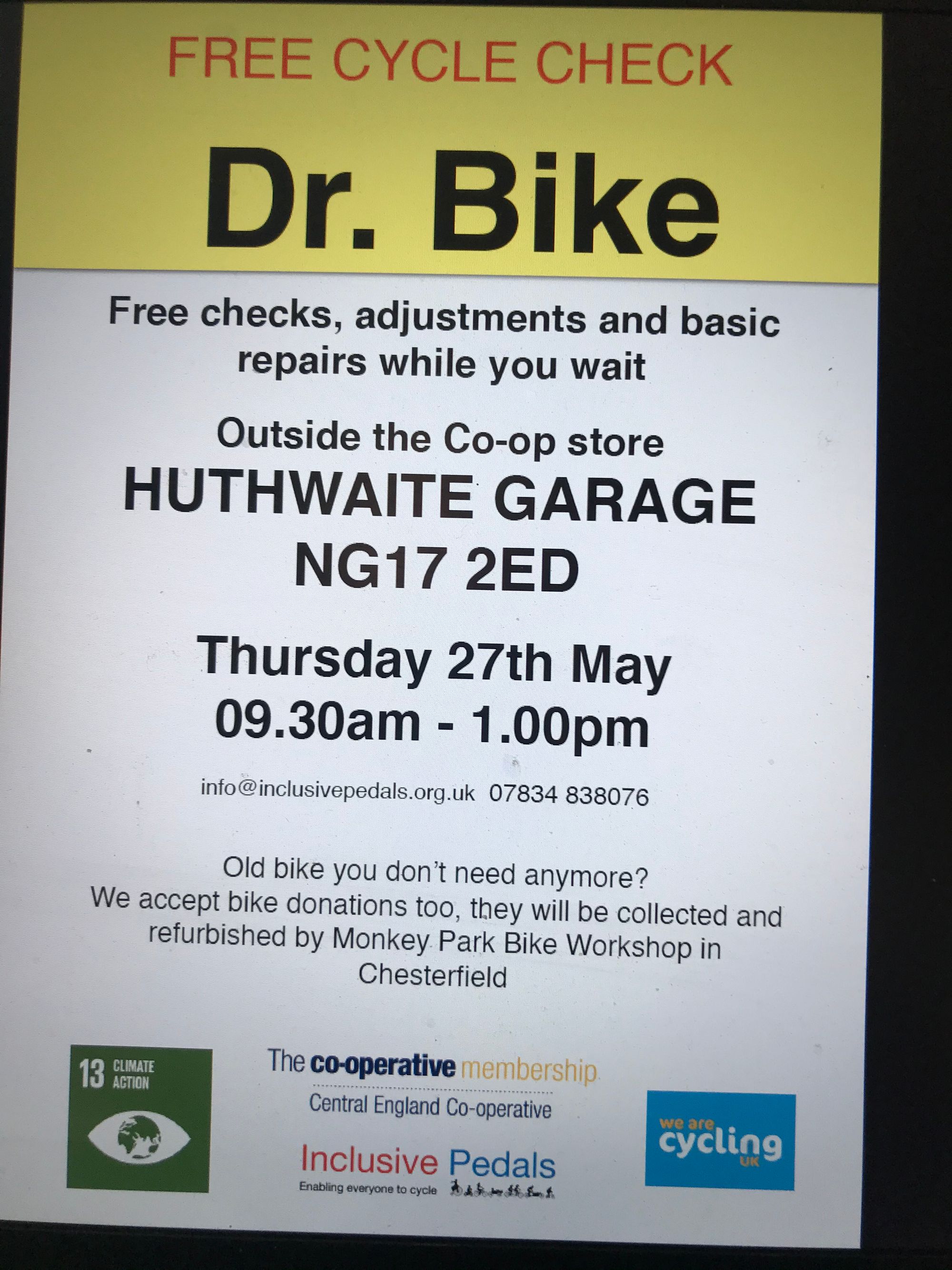 With the number of issues being highlighted to combat climate change, we are pleased to be working with Inclusive Pedals in Chesterfield offering some free bike maintenance checks and also the opportunity to donate old bikes for refurbishment.
Please pop down and see us.  Huthwaite Garage on 27th May and North Wingfield on 28th May between 9.30 am - 1 pm
So whether you want to change your lifestyle and use your bike more or donate unwanted bikes to give back to others, then please get involved.  All unwanted bikes will go to Monkey Park who support young people with a maintenance course.
The UN Sustainable Goal Climate Action (No. 13) is to reduce human impact on the environment through education, awareness raising and mitigation programs via Green Citizens Project.