Learn more about Pride
Pride is about working towards a world where all LGBT people can feel safe and thrive.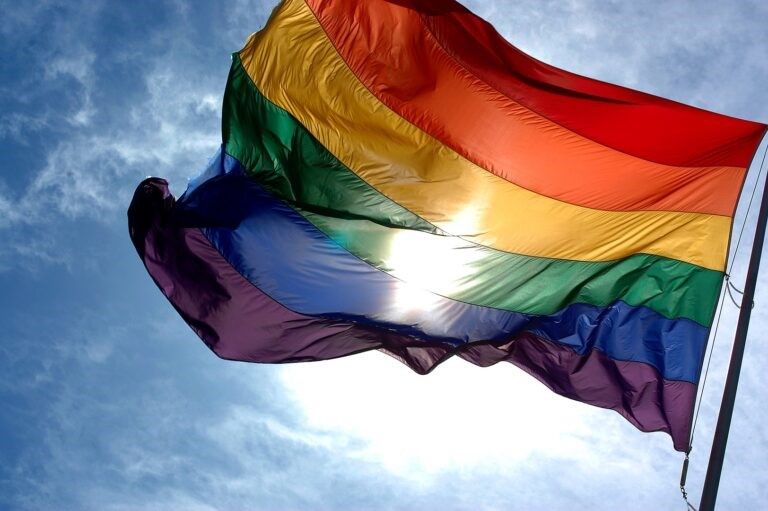 One important way to celebrate Pride Month is to learn more about this history of the LGBTQ+ movement. Take a look at these interesting facts that might be good reminders of how far the world has come in accepting everyone: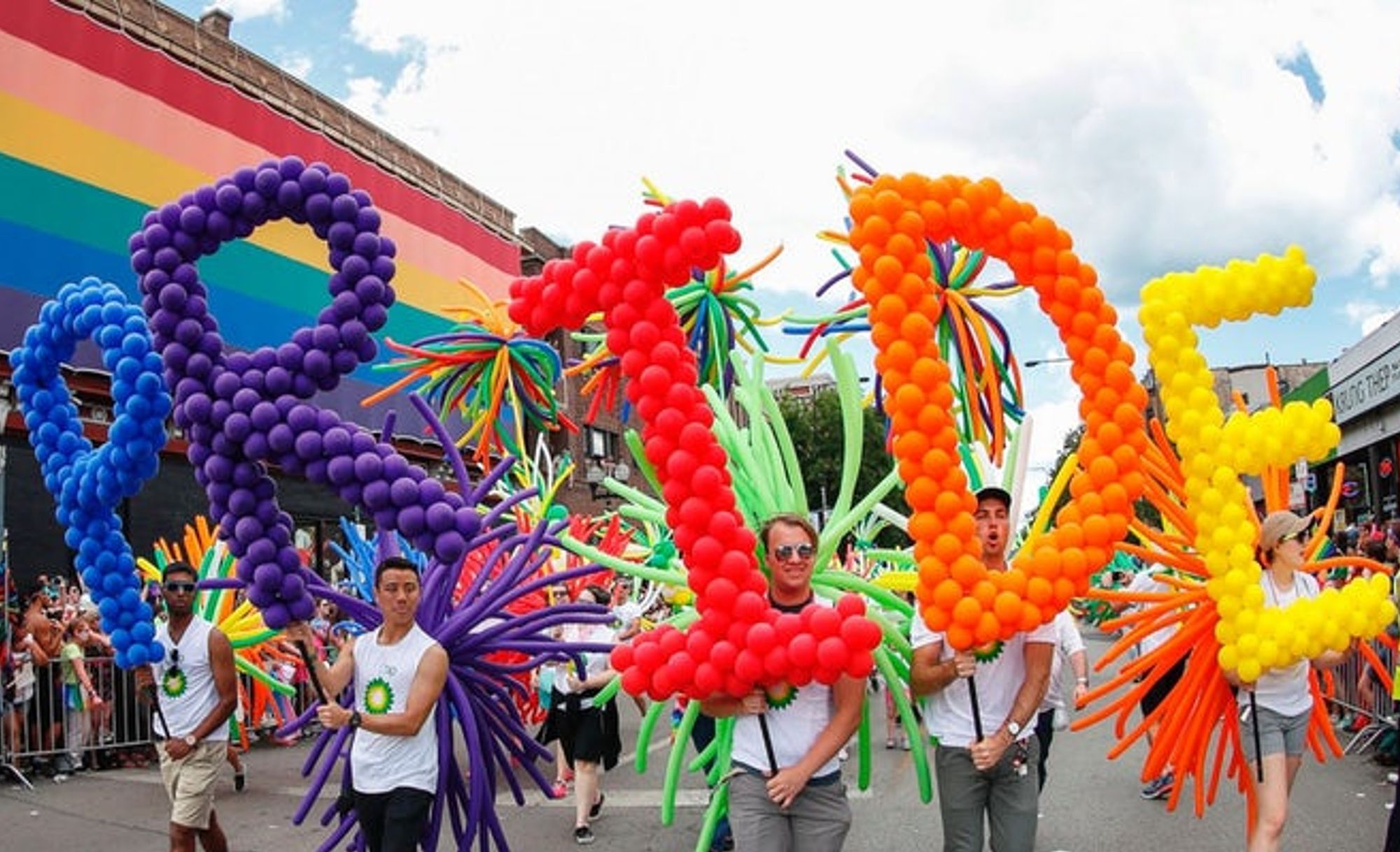 Did you know?
• On 28 June 1970 the first Pride Parade occurs, called the "Gay Liberation March" and takes place on the streets of New York City. The date is set on the first anniversary of the Stonewall Riots.
• The designer of the rainbow flag that represents the LGBTQ movement was Gilbert Baker, and the flag was first created in 1978. Seeing it as a symbol for anyone involved in Pride, he decided not to trademark the flag.
• Henry Gerber was the founder of the first gay rights organisation in the United States, called "The Society of Human Rights", in 1924. He was arrested in 1925 and the organisation folded out of a lack of resources.
• Originally used by Nazis to shame homosexual men in concentration camps, the Pink Triangle (with the point at the bottom) was reclaimed for LGBTQ+ Pride.
This week's colleague Pride Story
Shared with us by Karl Furniss, Team Leader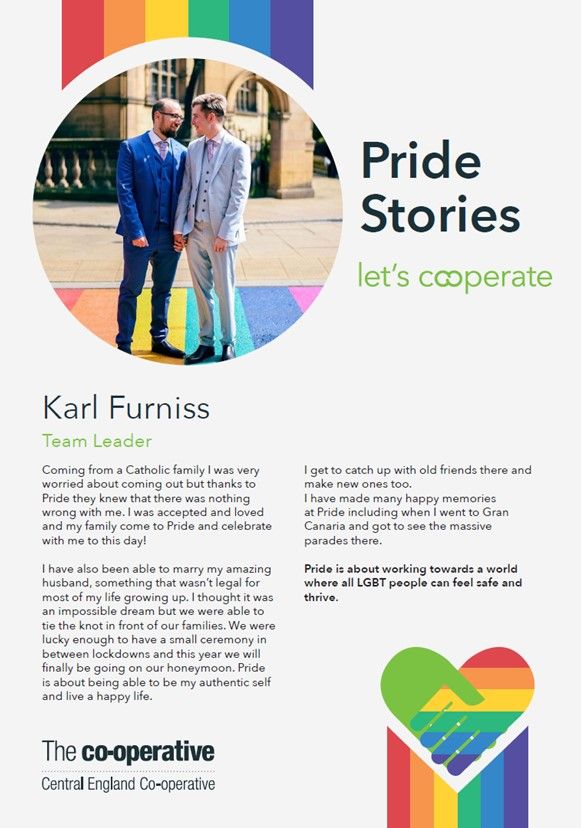 Coming from a Catholic family I was very worried about coming out but thanks to Pride they knew that there was nothing wrong with me. I was accepted and loved and my family come to Pride and celebrate with me to this day!
I have also been able to marry my amazing husband, something that wasn't legal for most of my life growing up. I thought it was an impossible dream but we were able to tie the knot in front of our families.
We were lucky enough to have a small ceremony in between lockdowns and this year we will finally be going on our honeymoon. Pride is about being able to be my authentic self and live a happy life.
I get to catch up with old friends there and make new ones too.
I have made many happy memories at Pride including when I went to Gran Canaria and got to see the massive parades there.
Pride is about working towards a world where all LGBT people can feel safe and thrive.
Pride Anthems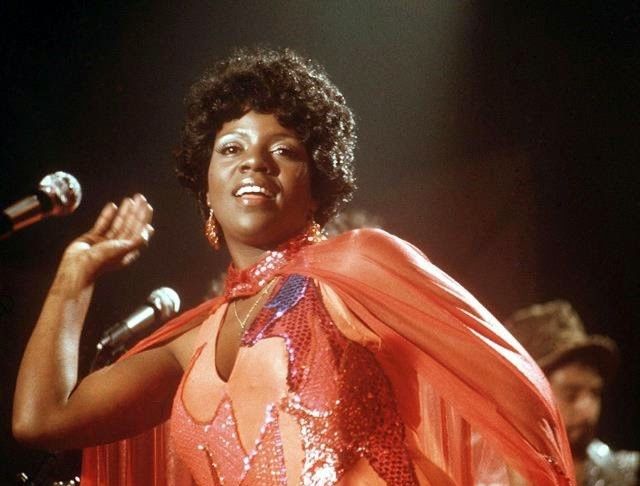 Pride anthems are songs that the LGBTQ+ community find messages of joy, perseverance, acceptance and solidarity within.  Some were written as anthems and others are adopted by the LGBTQ+ community due to their significance to a moment in time or a particular, much loved artist but most carry themes of perseverance, inner strength, acceptance, pride, love and unity.
Throughout Pride month, we're sharing our specially prepared Pride Anthem Playlist in our stores for an hour in the morning and in the afternoon.  Listen out for some fabulous tunes the next time you're shopping with us.
The lyrics of most Pride Anthems are significant to everyone, and we wanted to share a great example with you.
I AM WHAT I AM
I am what I am
I am my own special creation.
So come take a look,
Give me the hook or the ovation.
It's my world that I want to take a little pride in,
My world, and it's not a place I have to hide in.
Life's not worth a damn,
'Til you can say, "Hey world, I am what I am."
I am what I am,
I don't want praise, I don't want pity.
I bang my own drum,
Some think it's noise, I think it's pretty.
And so what, if I love each feather and each spangle,
Why not try to see things from a different angle?
Your life is a sham 'til you can shout out loud
I am what I am!
I am what I am
And what I am needs no excuses.
I deal my own deck
Sometimes the ace, sometimes the deuces.
There's one life, and there's no return and no deposit;
One life, so it's time to open up your closet.
Life's not worth a damn 'til you can say,
"Hey world, I am what I am!"
From the musical La Cage aux Folles
Written by Jerry Herman [July 10, 1931 – December 26, 2019]
Together with PRIDE
We are delighted to support four PRIDE events across our trading area this year.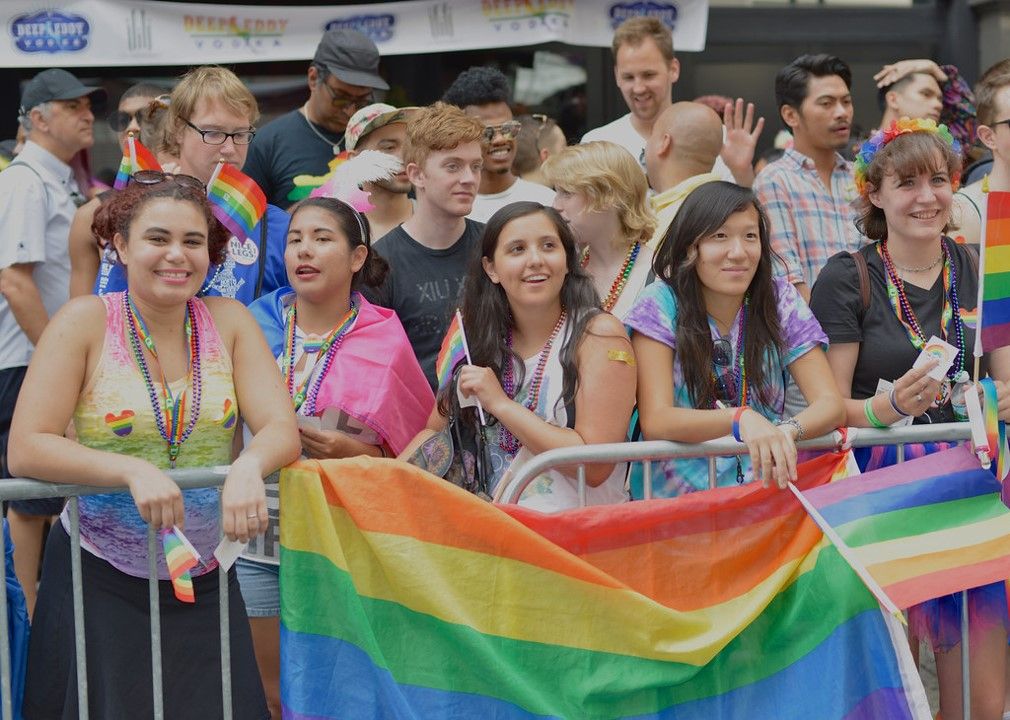 •   Birmingham Pride 24 – 25 September
These events mean a lot to us and our communities so we're keen to show our solidarity.
Come as join us!