October 5, 2021
Brum Co-op Fest brings people together to celebrate co-operation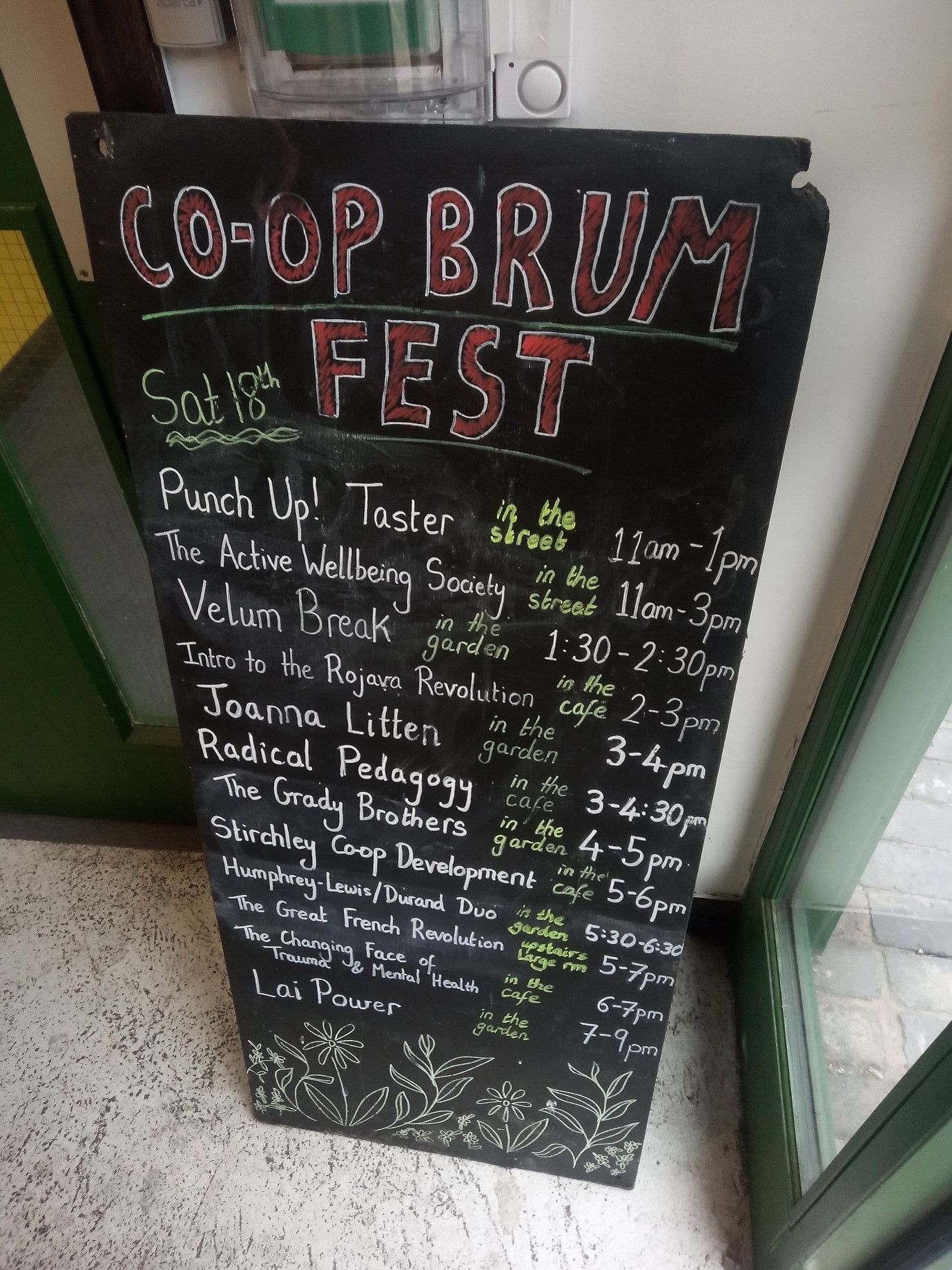 Recently Co-ops across Birmingham came together to celebrate Co-operation with Co-op BrumFest. Shaz Rahman member of the Western MCC and many Co-ops in the area tells his story of the event below.
Over the weekend of the 17th to the 19th of September, Brummie co-operators gathered at the Warehouse Café for a brand new festival of co-operation. A varied schedule of events took place over the weekend that included a critical and analytical lookback at our educational curriculum to Jazz trios playing on the Garden Stage of Digbeth Community Garden.
Highlights of the festival included a talk from Stuart from the Stirchley Coop Development Trust, who gave us a talk about the proposed Co-op Housing and worker space in Stirchley, south Birmingham. The new housing development will host existing Stirchley Co-ops like the Birmingham Bike Foundry and Community Baker "Loaf" on the ground floor. On the second and third floors there will be affordable flats for tenant members to live in.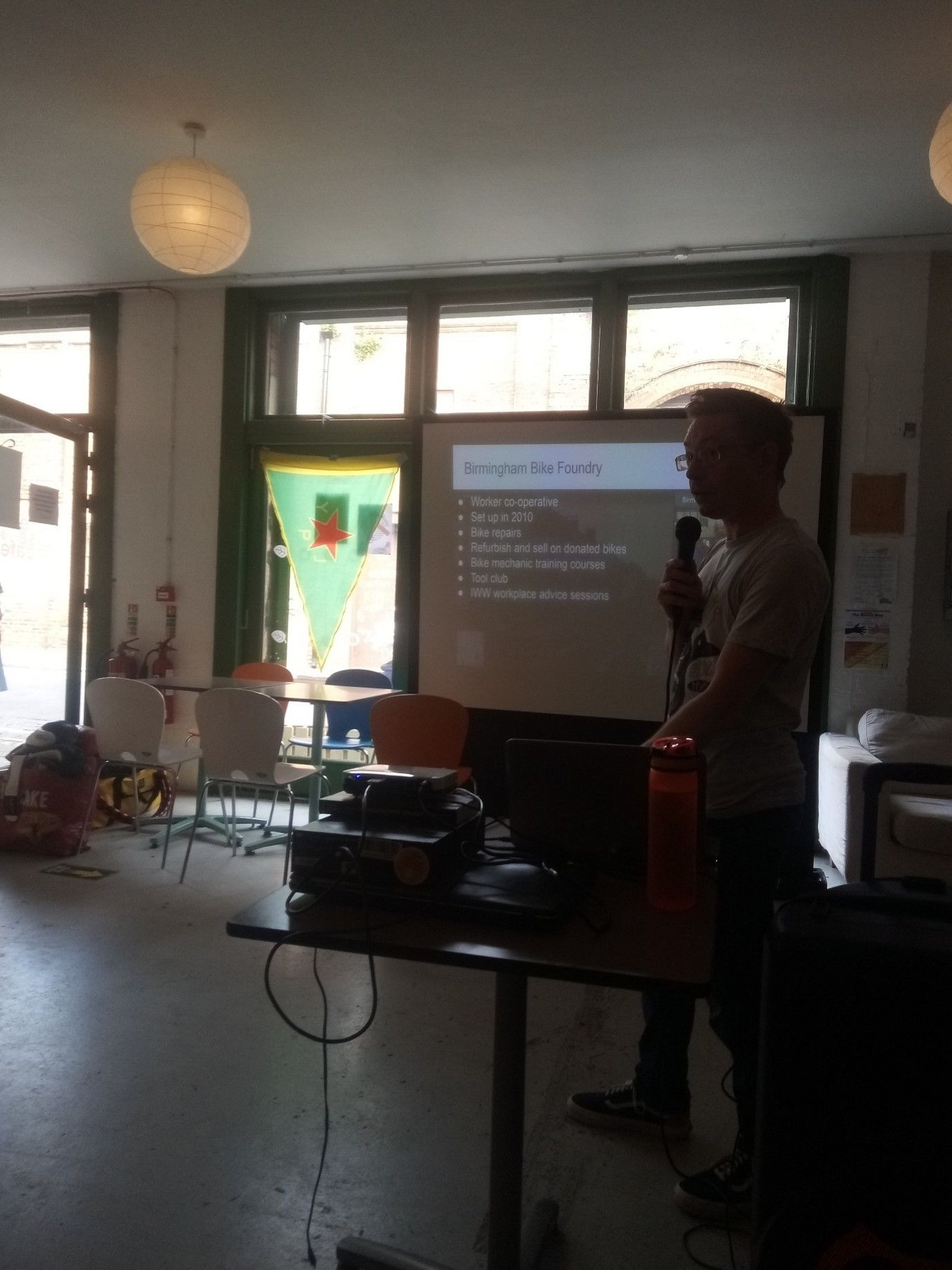 Another highlight of the festival was a Co-op Quiz hosted by festival organiser and owner member of the Warehouse Café, Mani. There were rounds on music, science and of course Co-ops! Western Membership and Community Council member Phil Beardmore wrote the round on Co-ops, which allowed those participating to learn about local co-ops like City save and the former Co-operative Wholesale Society that used to make bicycles in Tyseley in Birmingham.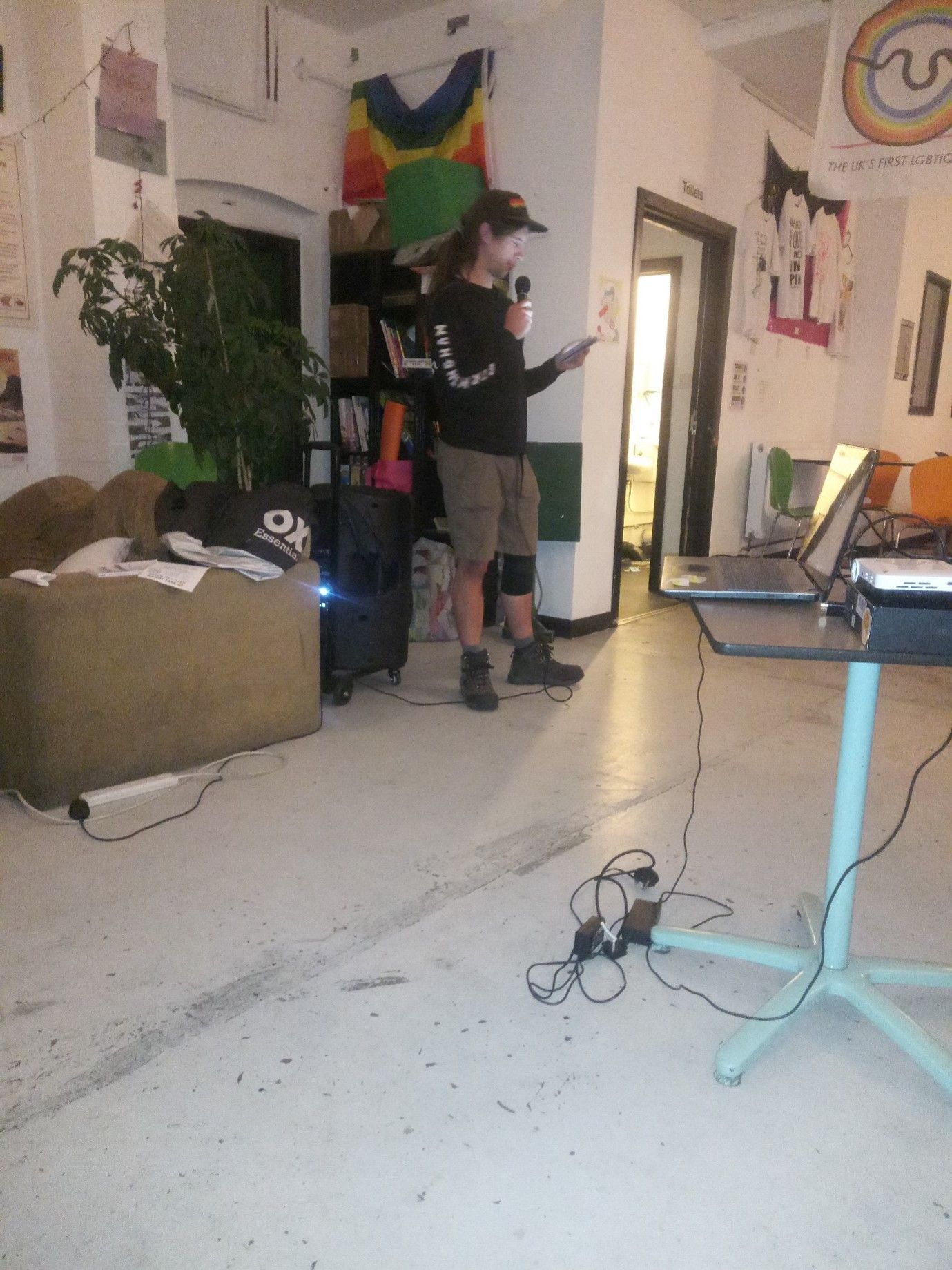 For many it was the first opportunity to meet in a co-operative manner for a long time. It was great to learn and discuss vastly different co-op ventures and projects.