Upcycling vinyl records in an art come back.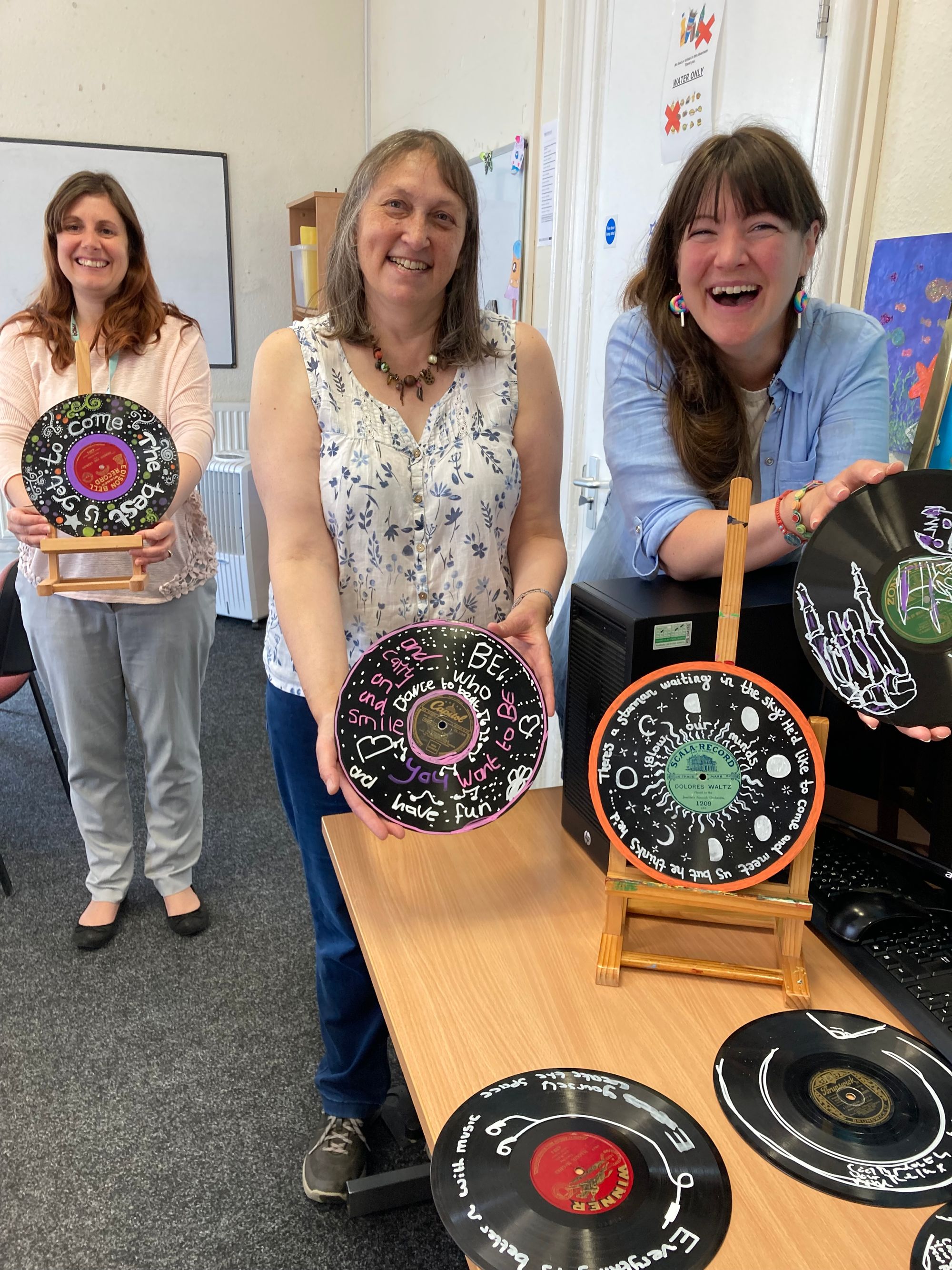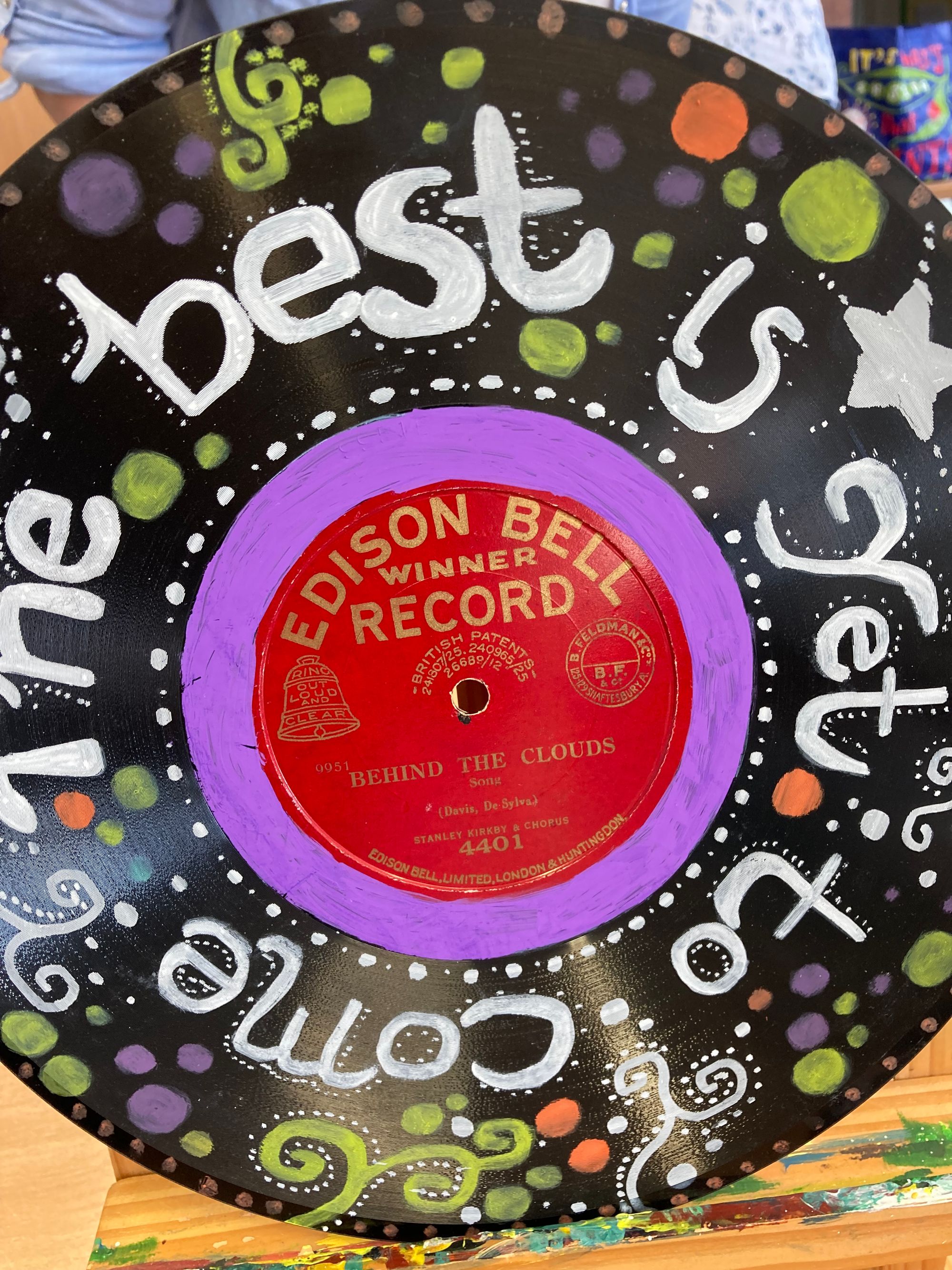 Working with Spiral Arts and the YMCA in Derby to promote health and wellbeing through art.  As part of a wider project with the Will Garvey Trust Foundation, a suicide prevention charity, the work is to engage with students to talk to them through art and share their experiences of positive actions during the Covid19 lockdown.  The students at the YMCA in Derby and Ilkeston are sharing their thoughts through designing artwork on old vinyl records.  The work will be showcased as part of a Creative Arts Project in September.  
The students shared their feelings of isolation and experiences of the lockdown and it was great to have the time to sit and talk whilst designing their art.
Please see the www.willgarveytrustfoundation.org.uk for further information.