TIME TO TALK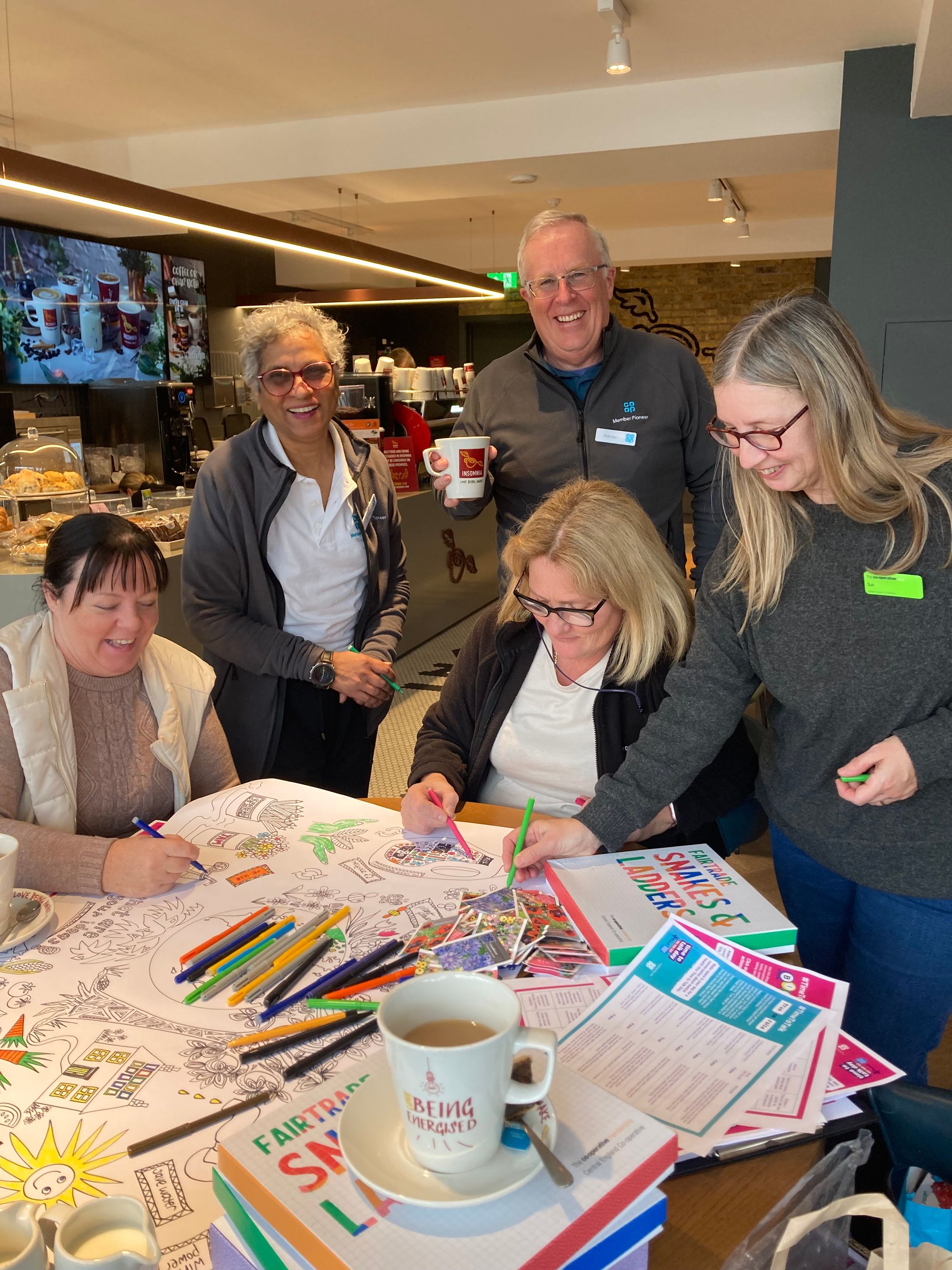 Last week, on 2nd February 2023, we held our very first "Time to Talk" event at our new Insomnia Cafe in Blaby in Leicester.  We also teamed up with the Member Pioneers from Co-op Group.  We raised awareness with customers and members through a variety of resources from simply chatting to taking part in Board games to mindful colouring and Mental Health Bingo.
Studies have shown that everyone experiences mental health challenges at some point in the life, and meeting up with family and friends and taking the time to talk is beneficial to everyone's health and well-being.  It was lovely to hear from so many customers and members that they meet up regularly with friends, with a more common theme around those who have retired catching up with previous work colleagues.
Thank you to all the colleagues at Insomnia who made everyone feel so welcome and provided a safe and happy environment for Time to Talk day.