Thousands of children to be reached with Fairtrade message during Fairtrade Fortnight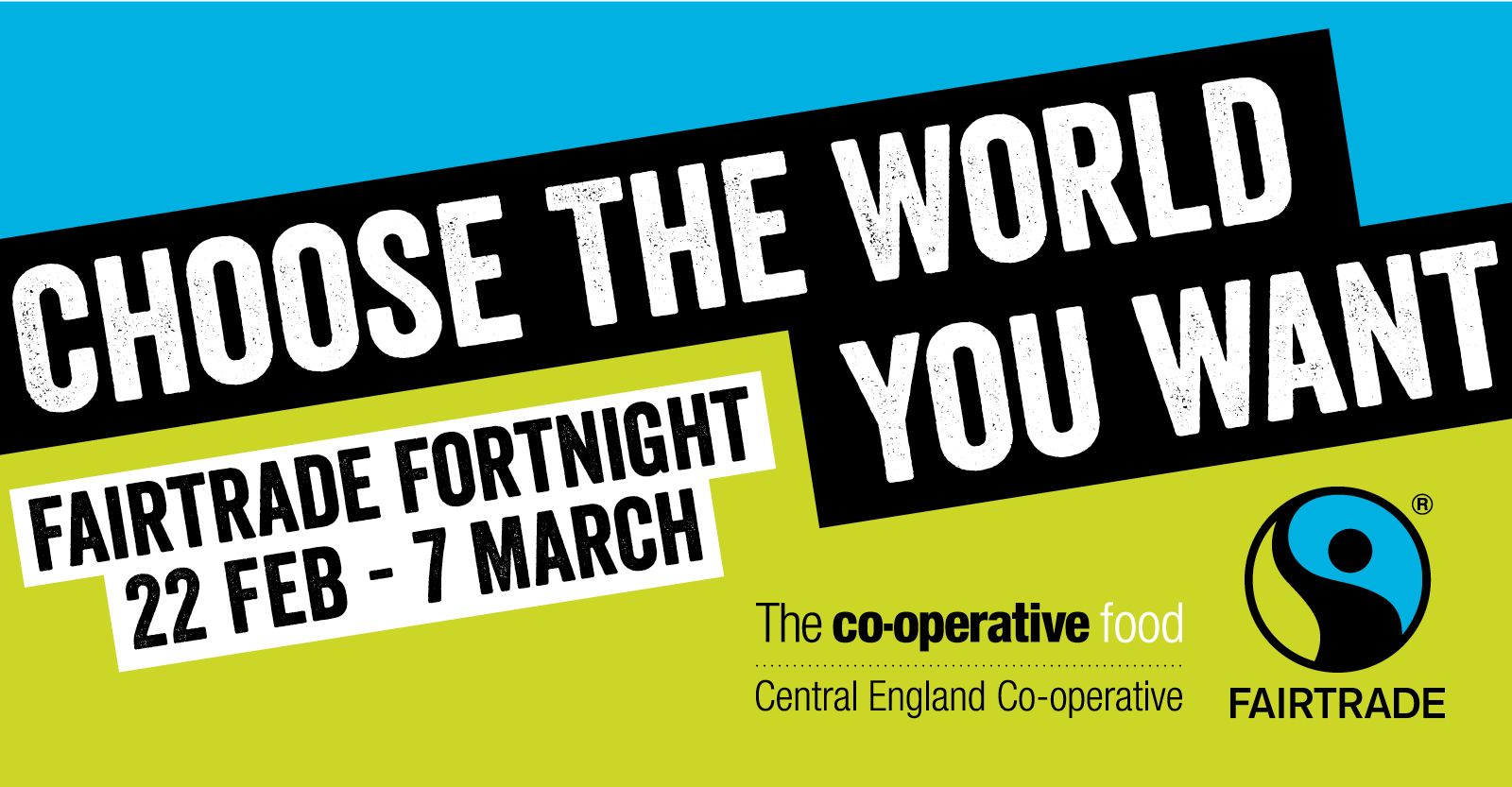 Central England Co-op is set to talk about the importance of Fairtrade to thousands of children as they provide a range of exciting content during two weeks of celebrations.
The retailer will be hosting virtual workshops and supplying schools with home learning materials across the communities it serves to help educate children during Fairtrade Fortnight which runs from today (February 22) until March 7.
In normal circumstances Central England Co-op's Member and Community Relations Officers would be heading into schools, Cubs, Scout and Beaver Groups, as well as other community groups during the fortnight to deliver assemblies and workshops to young people.
The sessions aim to get the children to think about the people who grew their food and how far it has come, as well as making them aware that buying Fairtrade goods means fair prices for farmers in the developing world.
However, due to the Covid-19 pandemic the face-to-face sessions cannot take place as they normally would but that hasn't quelled the determination of the retailer's community team to reach youngsters with the Fairtrade message.
Several online Fairtrade workshops will be delivered to groups including Loatlands Primary School in Desborough, Foxton Primary School in Market Harborough, charity Woodcraft Folk, Sutton Coldfield Beavers, Tibshelf Townend Junior school and over 80 scout groups across the East of England.
Meanwhile a special Fairtrade worksheet and downloadable resource pack for teachers has been created to help provide a home learning option suitable for under 11s.
Over 2,000 of the worksheets will be printed and sent to schools across Central England Co-op's trading area, with some also available for families to collect in store, as well as being downloadable resources online.
Member and Community Relations Officer James Knight said: "Educating young people about Fairtrade not only teaches them about how they can shop in a more ethical way; it helps them to think of themselves as global citizens with a responsibility to others.
"Fairtrade and ethical practices are hugely important to us as a co-operative, so we are always keen to make sure that we are educating the next generation in these important subjects, and Fairtrade Fortnight gives us a great opportunity to do that.
"In these uncertain times we are of course disappointed that we will not be able to get out and about and deliver our normal activities face-to-face, but we were determined to still reach as many youngsters as possible with the Fairtrade message and hope the resources we have developed will help support schools in providing home learning and the online events we are delivering will help bring Fairtrade to life."
The community teams will also be holding a range of other virtual events this lockdown Fairtrade Fortnight such as cooking competitions, Fairtrade quiz nights and floristry demonstrations.
More information about Fairtrade at Central England Co-op, as well as the downloadable resources, can be found at https://www.centralengland.coop/food/healthy-living/everyonesinvited