The Queen's Platinum Jubilee
We have all you need for some royal family fun!

Her Majesty The Queen is set to become the first British Monarch ever to celebrate a Platinum Jubilee after 70 years of service
There are many ways for you to get involved and have fun over the coming weeks should you choose to
If you plan to organise your own celebrations, we have all you need for some royal family fun
We have an activity sheet you can download to give you some ideas and inspiration. Use the download link below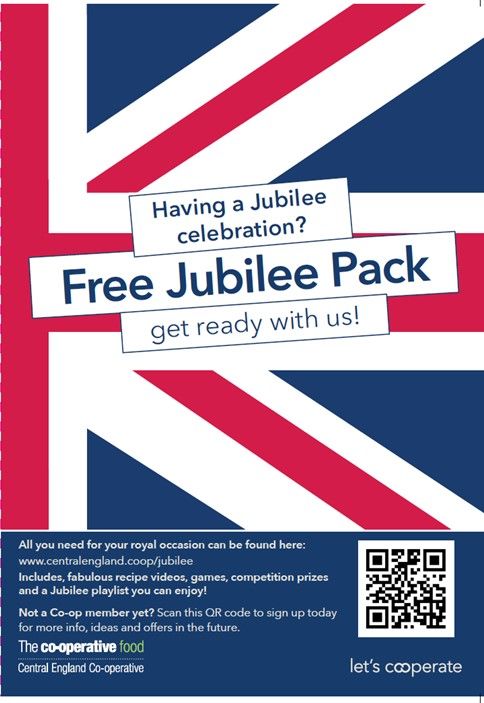 Or visit our special Platinum Jubilee page for dining ideas, simple cooking tutorials, a regal playlist, game and other Jubilee fun
There are events planned all over the country that you can enjoy  - visit the official Jubilee website for more https://platinumjubilee.gov.uk/
Our friends at Creative Co-op have designed a commemorative Co-operative Jubilee poster for you to use.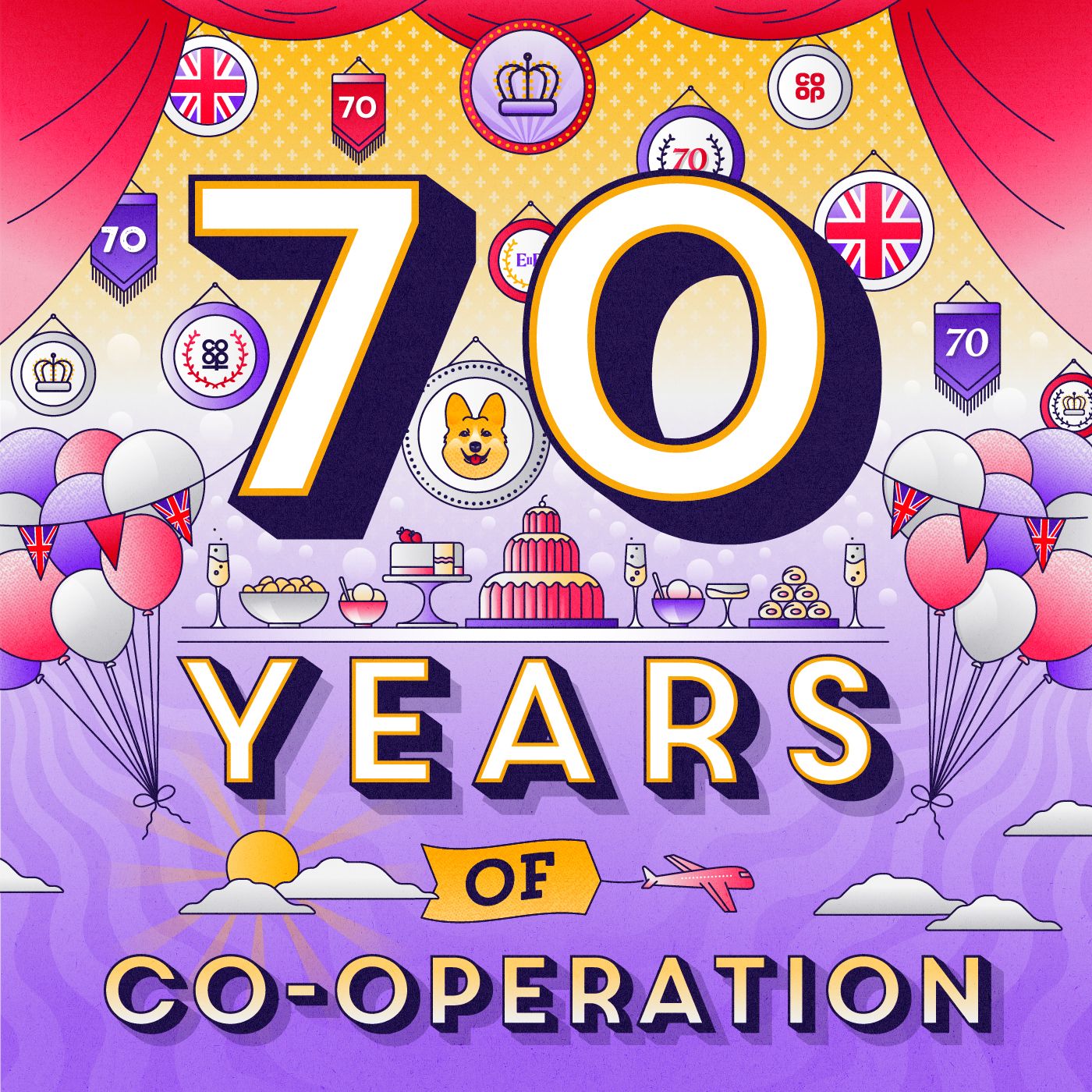 You can download it here
The official Platinum Jubilee Weekend takes place from 2nd to 5th June.
Let's co-operate