February 24, 2020
Tea dances among highlights as Western region set to mark Fairtrade Fortnight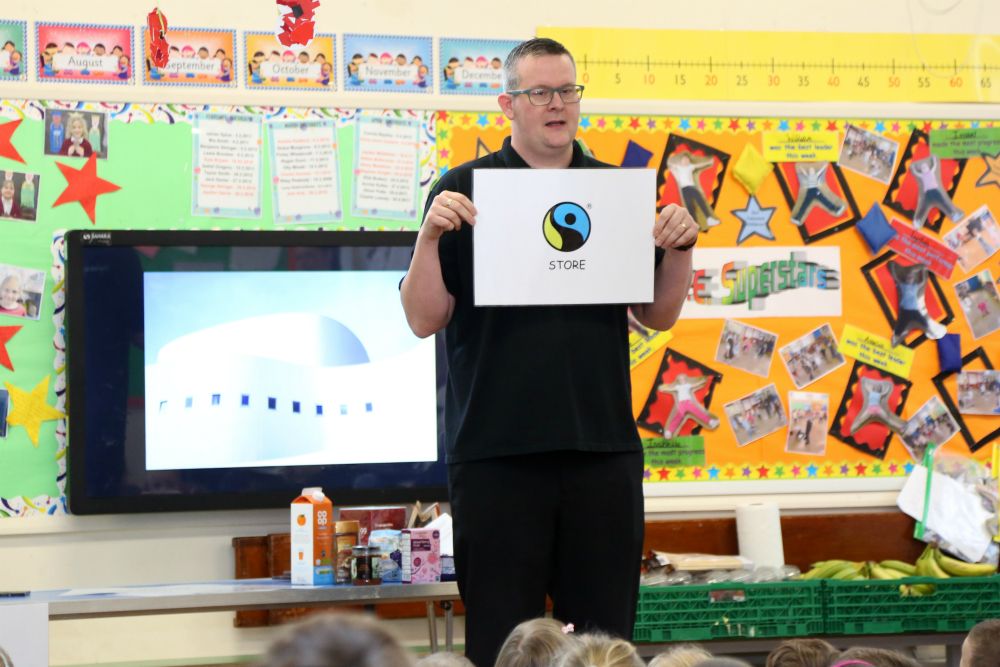 Central England Co-op will be holding a range of events across the West Midlands and Staffordshire during Fairtrade Fortnight 2020 to get the community talking about Fairtrade.
The Society will be holding everything from tea dances, quizzes and school workshops to a special Fairtrade women's football match, all aimed at promoting the importance of the Fairtrade movement.
Fairtrade Fortnight kicks off today (24 February) and runs to 8 March and will see thousands of individuals, companies and groups across the UK come together to celebrate the people who grow our food, people who live in some of the poorest countries in the world and those who are often exploited and badly paid.
Two of the big events of the two weeks will be Fairtrade tea dances; the first takes place at Burton Town Hall for a second successive year after last year's event saw hundreds of Central England Co-op members from across the country gather to dance together and enjoy some Fairtrade tea and cake.
Meanwhile, in the Coo-op Rooms in Walsall Road, Great Barr an inter-generational tea dance is taking place with Beeches Primary School joining residents from Homelands Residential Home for the special event in the morning, before it is opened up to the general public to join in from 11.30am.
Educating young people about Fairtrade in the communities Central England Co-op serves will also be at the heart of its activities during the Fortnight, with colleagues delivering special assemblies and workshops.
The sessions aim to get children thinking about the people who grew their food and far it has come, as well as making them aware that buying Fairtrade goods means fair prices for farmers in the developing world.
Among the schools and groups which the Society will be working with during the Fortnight will be Lichfield Scouts and Silkmore Primary Academy in Stafford.
James Knight, Member and Community Relations Officer for Central England Co-op in the West Midlands and Staffordshire, said: "Fairtrade Fortnight is a wonderful opportunity to celebrate and promote the importance of Fairtrade through fun events for our members and customers, such as the tea dance, while also getting out into schools and community groups to educate young people.
"Our educational workshops on Fairtrade not only teach young people about how they can shop in a more ethical way; it helps them to think of themselves as global citizens with a responsibility to others.
"Fairtrade and ethical practices are hugely important to us as a co-operative, so we are always keen to make sure that we are educating the next generation in these important subjects, while also making the sessions we put on great fun and interactive for the young people."
The retailer will also be raising awareness of Fairtrade and the range of ethically-sourced products it stocks in its food stores throughout the two weeks of the campaign, with in-store promotions and product samplings.
Find out how to become a Central England Co-operative member by calling 0800 0501 601, emailing members@centralengland.coop or visiting https://membership.centralengland.coop/