Swaps, Interesting Speakers & Refreshments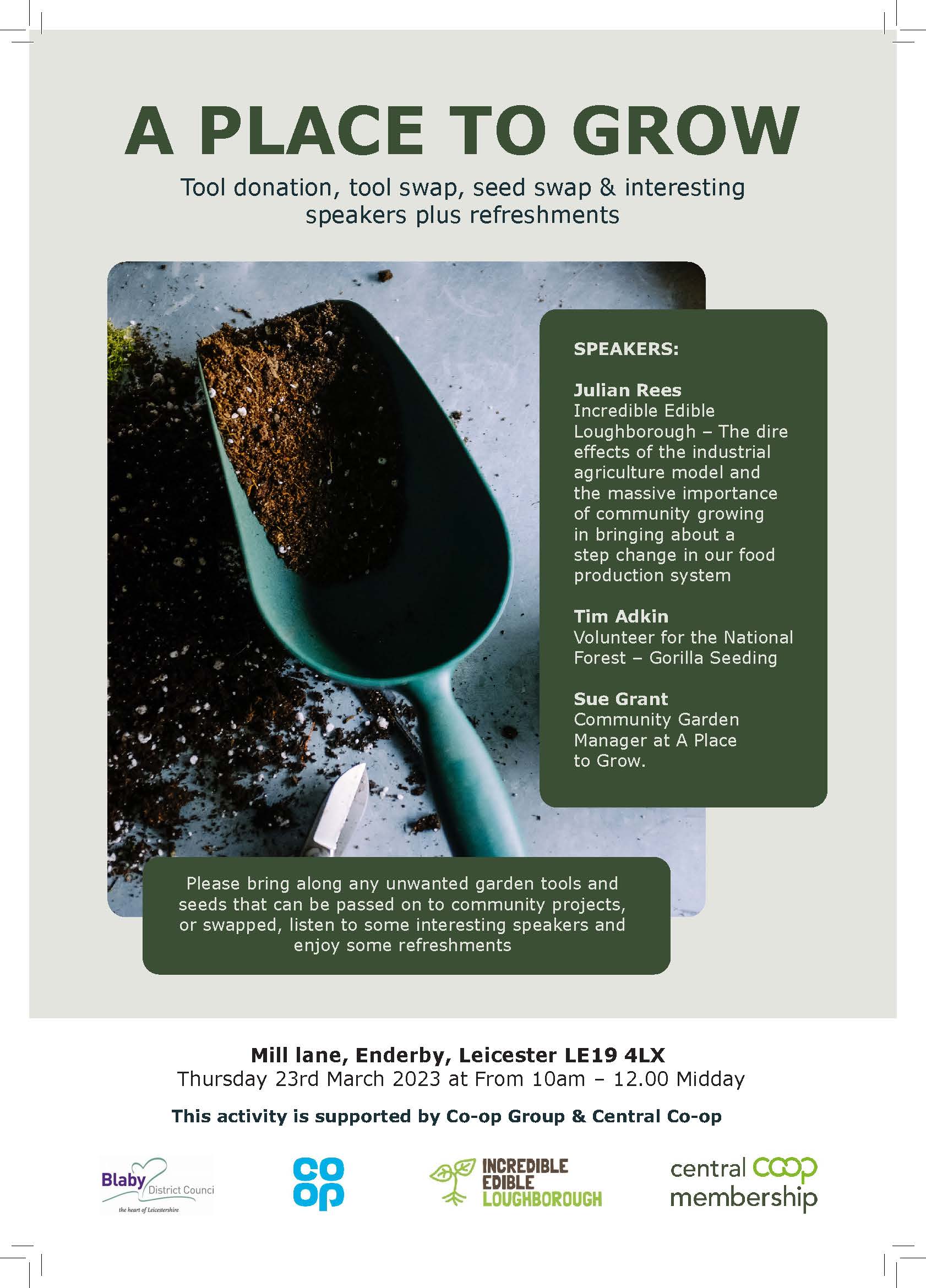 We have partnered with The Co-op Group and A Place to Grow to offer a tool donation, tool swap and seed swap.  We are delighted to welcome Julian Rees from Incredible Edible, Tim Adkin, a volunteer for the National Forest as speakers and Sue Grant from A Place to Grow will also be sharing information about the site and the role it plays in the local community.
The Co-op will be providing some refreshments too.
We look forward to seeing you on Thursday 23rd March from 10am-12.00 at A Place to Grow, Mill Lane, Enderby, Leicester LE19 4LX.