Store/MCC support re-opening of Markfield Library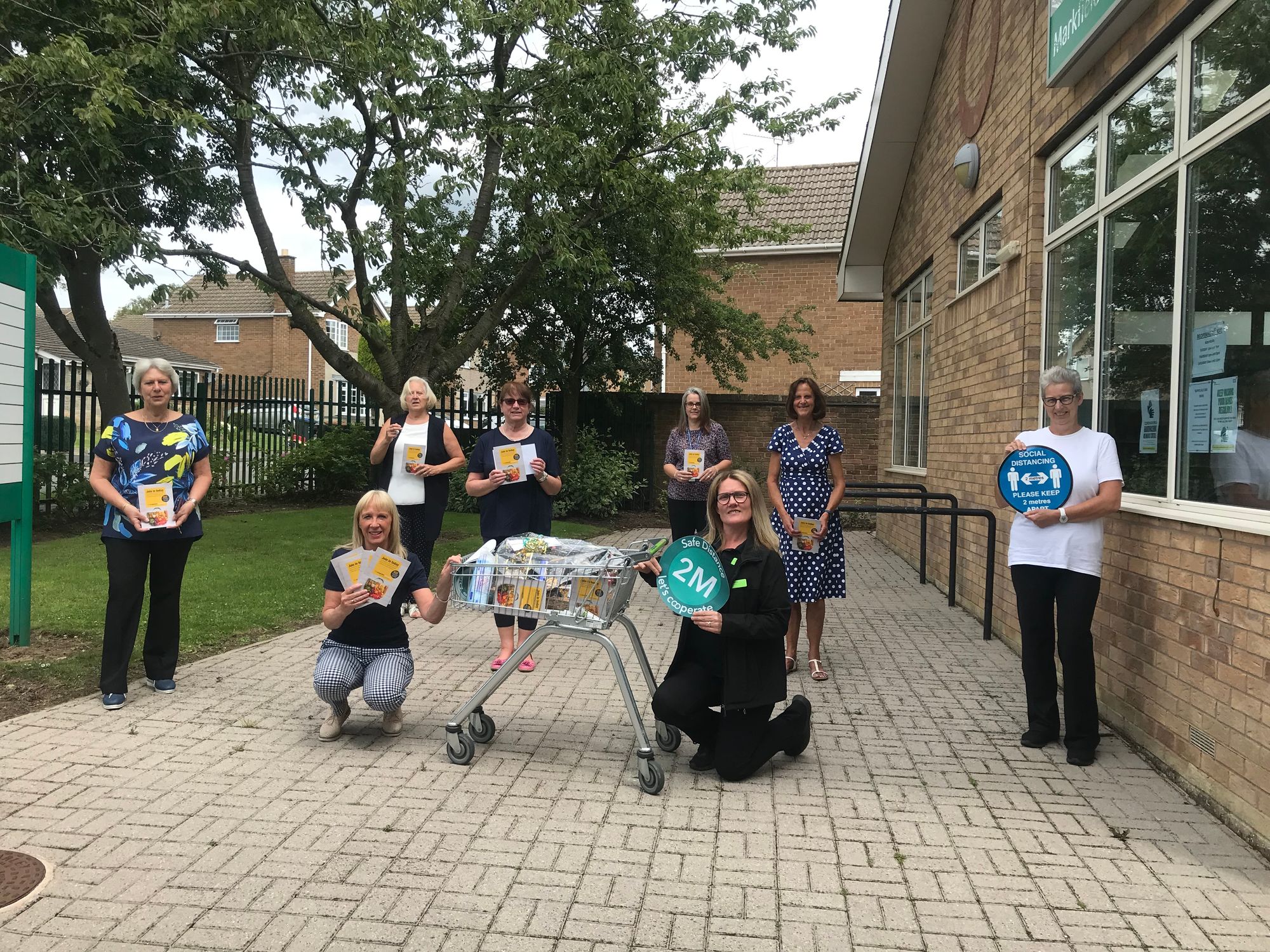 Team Leader and Vice Chair of the Southern MCC, Elaine Rowley, jumped into action when she heard about the re-opening of the Markfield Library which is close to our Store.  Following an enquiry from the local Parish Council seeking advice on how we put our safety measures in place in store, Elaine offered some of social distancing floor stickers and put together a hamper of goodies for the volunteers.  The Southern MCC donated some vouchers for refreshments for the opening day and we went along to join in with the celebrations.
Elaine received a lovely card from the volunteers at the Library saying that they "were overwhelmed by the generosity of the Co-op and it was lovely to welcome you all to the Library and meet you.  The two hours were busy and we were able to share some treats with the locals and members.  Both young and old seemed very pleased to have us back.
Thank you"
It was great to get back to do what we do best - out and about supporting our members and community, albeit in a very socially distanced and measured way.