Special Bollywood themed night held in Littleover with gin and curry tastings on offer
The event took place at Central England Co-op's Littleover store.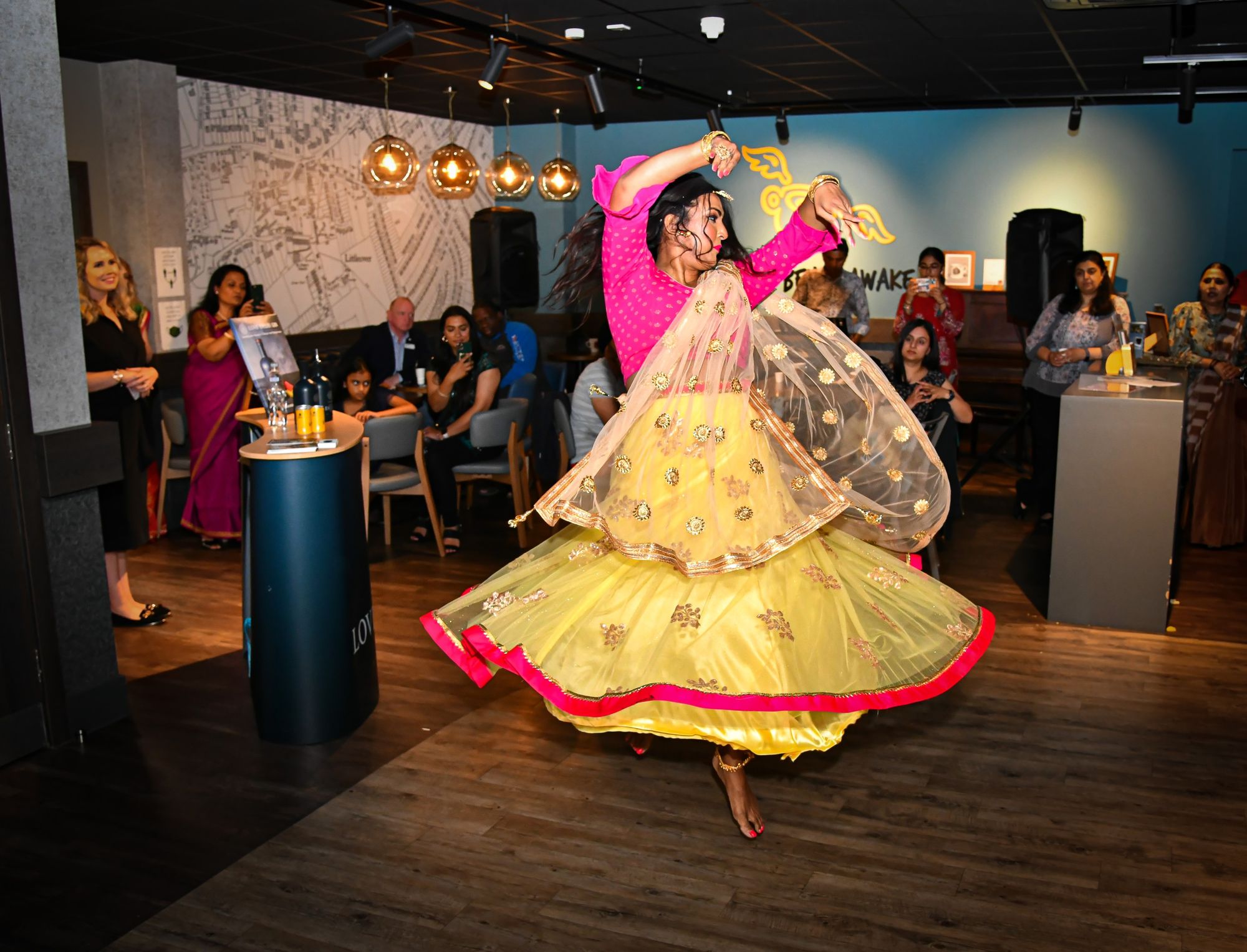 Locals in Littleover have enjoyed a night of Bollywood entertainment with delicious curry and gin tastings.
The Central England Co-op in Burton Road hosted the free Bollywood and Gin Night at its Insomnia Café, supported by the Society's Northern Membership and Community Council (MCC).
Entertainment on the night was provided by Sural Arts with professional dancer and choreographer Nisha Nath performing routines during the event.
She was joined by singer Praful Ladwa, who performs with Bollywood Pandits, and he wowed the audience with Bollywood songs from the 1990s to the present era.
There were free tastings of Love Delhi Gin, a Derby-based gin maker which specialises in gins to compliment gourmet Indian food, and which is now stocked at Central England Co-op.
To enjoy alongside the gins and cocktails there were nibbles and chicken and vegetarian curry samples designed to complement the drinks, while representatives from Love Delhi Gin gave insights into the different gins and how they're made.
A raffle was held on the night with money raised going to Central England Co-op's corporate charity Dementia UK, while the Society's President Jane Avery was also in attendance and thanked people for supporting the event.
Littleover Central England Co-op Store Manager Oliver Buxton said: "We were really excited to host this fantastic event at our Littleover store and it was a great opportunity to showcase the fantastic facilities we have here for the community as part of our Insomnia Café.
"It was also a great showcase for one of the fantastic local producers we work with and who we stock at our Littleover store, and I'm sure everyone who came along on the night had a really fun evening with some delicious food and drink, as well as some wonderful entertainment to enjoy."
Find out how to become a Central England Co-operative member by calling 0800 0501 601, emailing members@centralengland.coop or visiting https://www.members.coop
Here are more photos from the event: