Southern MCC support Leicester City Football Club - Eat Well Play Better Activity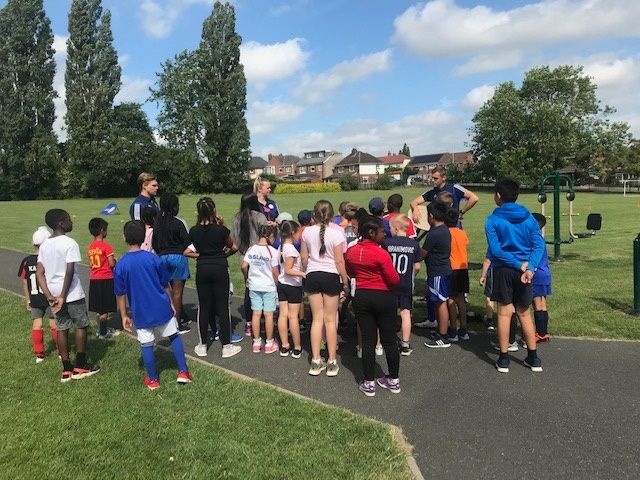 Over the Summer, LCFC in the Community are running their first four week "Eat Well Play Better" pilot, aimed at ensuring young people not only get to eat well during the school summer holidays but also get the chance to join in some fun activities too. The Society was able to support this initiative through our partnership with Fareshare who are delivering a healthy lunch during the sessions.  The Southern MCC have topped this up by providing vouchers to help with planning for refreshments and lunches and we will also be taking the opportunity to deliver our healthy choices workshop to families whose children are accessing the programme.
Sadly, there is increasing pressure on food banks to support programmes such as these over the school holidays and Central England Co-operative is encouraging members and customers to give generously to our food bank collection points in stores as part of our Holiday Hunger Campaign.