Southern MCC Support Eid at our Evington Road Store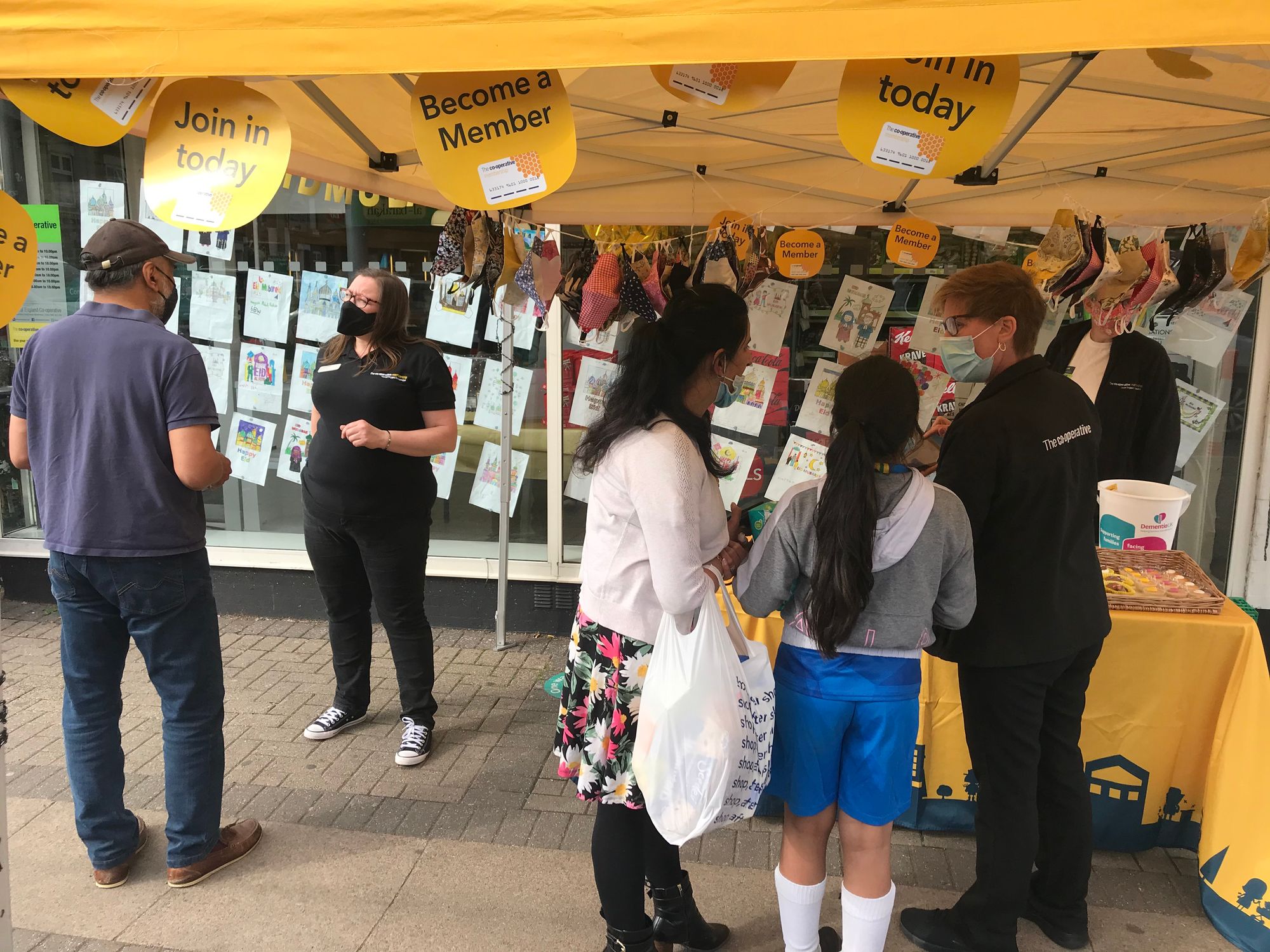 Our Evington Road Store colleagues have been busy during Ramadan, and in the last week they have been helping members and customers with all their last minute purchases for Eid, which is being celebrated today. It really has been a time of celebration with the store's windows displaying all the lovely Eid artwork that the children had created.  On the eve of Eid, members of the Southern MCC, joined the store and promoted the benefits our of membership, and sold face masks, made by our members, which raised funds for our charity, Dementia UK.  We really enjoyed being amongst the last minute hustle and bustle, and taking the time to talk to members of the public who were busy out and about preparing for this special day.
Eid Mubarak (Blessed Feast/Festival)to all our members and customers who are celebrating today.