Southern MCC support Corona Kitchen in Kettering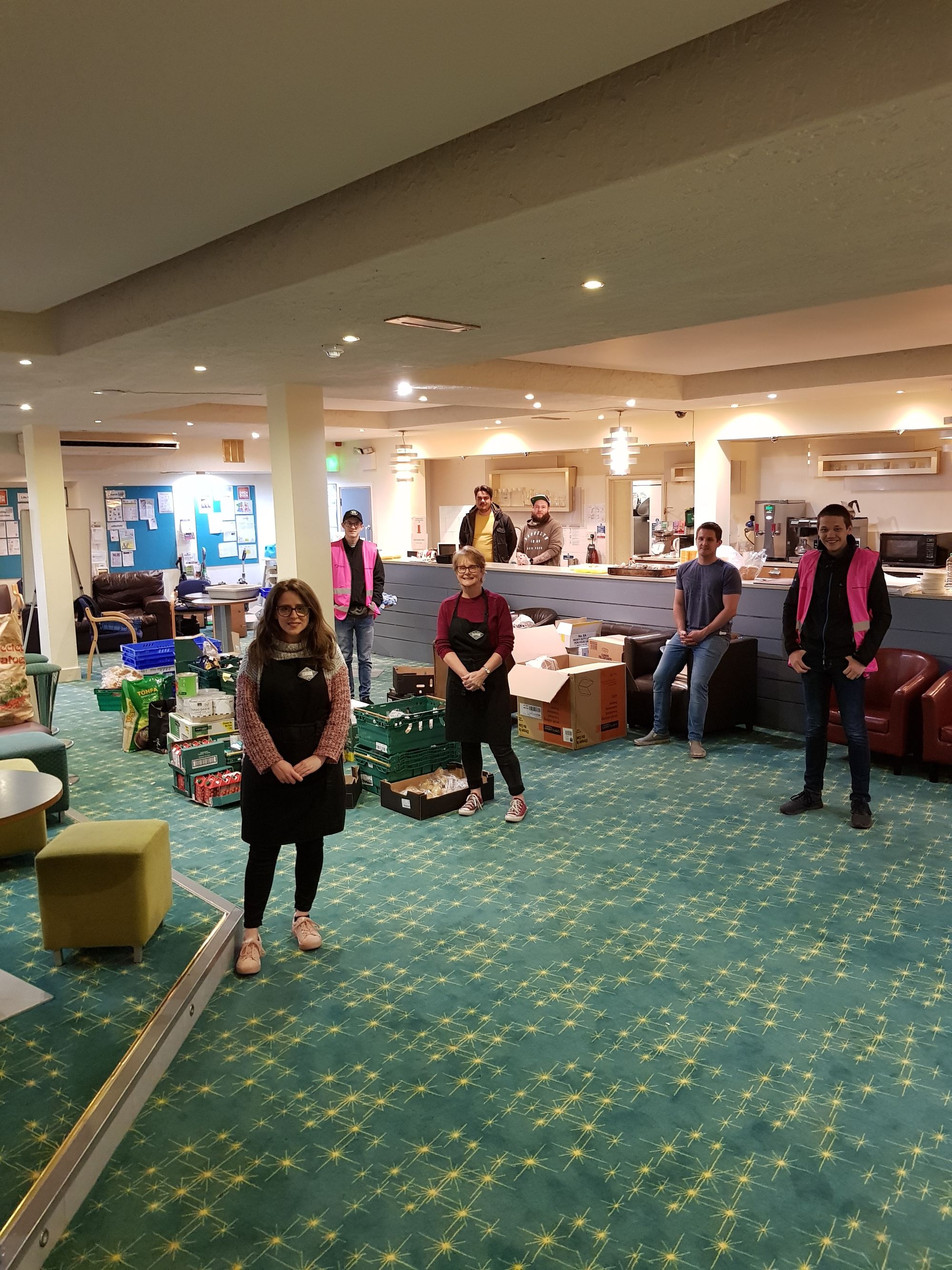 When we first heard about the Corona Kitchen in Kettering, the Southern MCC were very keen to donate some vouchers to this very worthy cause. We very much look forward to being able to visit when the Lock-down is lifted and look at other ways on how can we can support the Kitchen.
This is what Frank Rodgers had to say about the free food outlet:-
"Before the current Covid crisis, the rough sleepers and less fortunate in Kettering could get a hot meal every day from different churches and outlets in the Town, but obviously these have all had to be suspended, mainly because most of the volunteers were retired men and women who were themselves classed as vulnerable. One of the owners of a restaurant in the Town wanted to do something, so we started the Corona Kitchen and we serve hot meal takeaways on Monday, Tuesday, Wednesday and Friday. Everyone who comes along gets a hot meal, two sandwiches and a snack, and sometimes a bottle of water or juice, depending on what has been donated to us.
A very big thank you to everyone at the Co-op for your support.  The vouchers arrived in the post yesterday, so we will be deciding today what to spend them on and what foods we will buy from the Co-op to help our Corona Kitchen.  We continue to grow and on Monday 27 April, we hit a record high serving 102 hot meal takeaways, including 22 for Accommodation Concern.
Thank you indeed for your support, it is very gratefully accepted".