South Birmingham Co-operators talk Co-operatives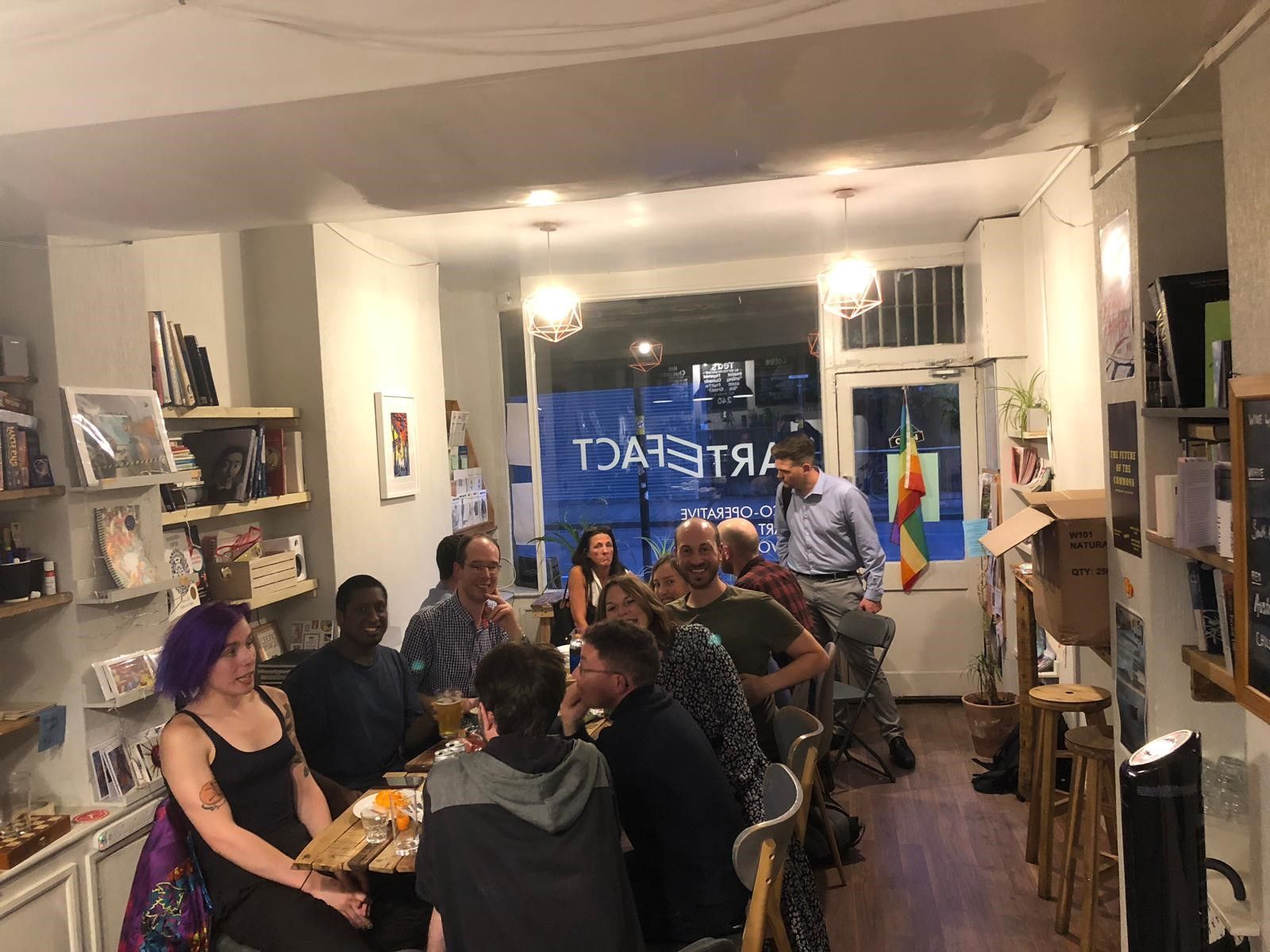 Our Western MCC Ambassador and Chair Shaz attended the August meeting of the South Birmingham Co-operatives Group. Below is Shaz's account of the meeting:
"Approximately once a quarter, members of various Co-operatives based in and around South Birmingham meet up to network and to discuss ways that we can co-operate to help further the co-operative movement. Representatives from a variety of sectors were in attendance, including the energy, housing and tech industries. Even the hosts Artefact Café is a co-op. Central England Co-operative (CEC) have a retail store a five-minute walk from the venue in Stirchley and we provide snacks for the meeting. For this meeting, we were joined by our CEO, Debbie Robinson, who was keen to learn about what is happening in the co-op movement, outside of what CEC is doing.
"The first part of the meeting saw Stirchley Community Development Trust give an update on their project. They are planning on building affordable housing and space for worker co-ops on a plot of land in Stirchley. The plans are very ambitious and could significantly help the co-op movement in South Birmingham. Housing insecurity is a major issue for both people and businesses and this project could help towards addressing this problem.
"The second part of the meeting saw us feedback and discuss what our various co-ops have been completing, especially during Co-op Fortnight. I reported on behalf of CEC. I mentioned our participation at the Coco Mad festival and the football tournament that we organised. Other co-ops talked about their activities, including Gung Ho Housing Co-op giving their thoughts on their Open Day.
"We then had a more open discussion about what is happening at the moment. Debbie Robinson was keen to emphasise that CEC is not doing enough in the Co-operative movement, we sometimes get too focused on what we are doing as a business and not about how we can make a positive impact in the wider co-operative movement. One example could be that our Stirchley Store could showcase artwork from an Art Co-operative.
"We finished the meeting by enjoying a beer, whilst mingling. I talked about my desire to turn a non-league football team into a team that would be a Supporters Trust. The meetup is always a good chance to learn more about the great things that the Co-op movement is doing at the moment. CEC is proud to be part of this movement. We do fantastic things and we will continue to co-operate for the good of our businesses and society."
Blog Post by Shaz Rahman, Western MCC Ambassador and Chair