Soapy solution helps Covid cause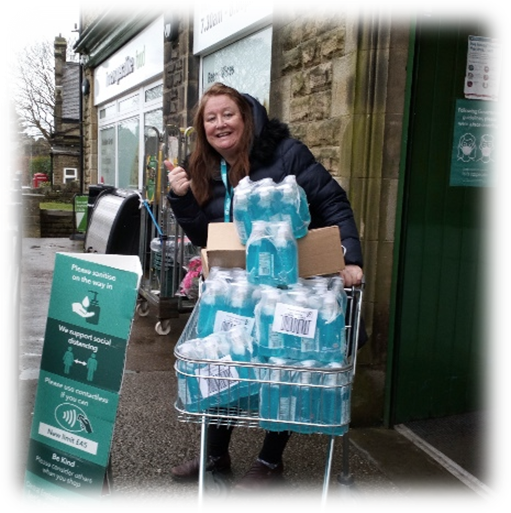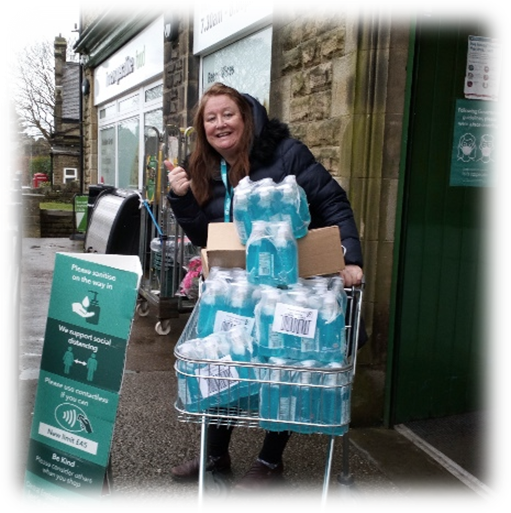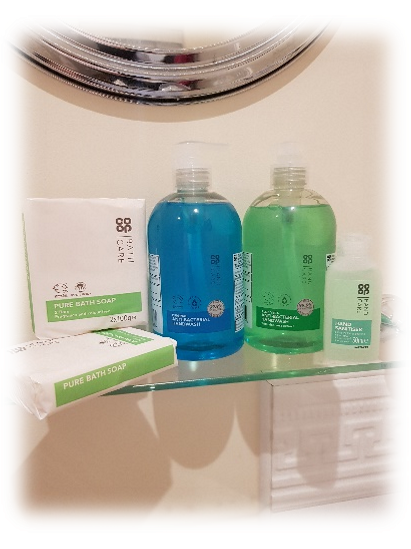 Soapy solution helps Covid cause
The Yorkshire Membership & Community Council of Central England Co-operative has worked with Community Plus Coordinator Hannah King united Kirklees Council teams for a number of years.  So when Hannah asked for support to help plug the gap in the rural fight to stop the spread of the virus by donating hygiene products, we were delighted to help.
Hearing the news from Public Health that Covid-19 infection rates were more than 30% higher in low income areas, Hannah wondered if household budgeting may be an issue for some.
She explained: "We were being told to wash our hands frequently with soap to help us stay safe and it occurred to me that struggling families prioritising food and other essentials might not be able to afford extra soap products as part of their weekly shop."
Hannah's first port-of-call was Central England Co-operative where her contact, Members and Community Relations Officer Tanya Noon, responded immediately with a wonderful offer of support in the form of £1,000 worth of soap, hand wash, shower gel and hand sanitiser.
Tanya said: "The Membership and Community Council of Central England Co-operative supports events and programmes in the community.  Our vision is to make a real difference to our members and their communities. Co-operation, solidarity and self-help underpins everything we do, which is why we support the people in our communities to learn, develop and achieve more".
The delivery wheels were soon in motion and Hannah and Community Support Officer Reece Hewitt made use of the Safer Kirklees van to transport the products from the New Mill Co-op to Holmfirth Tech, who kindly agreed to provide short-term storage.
Hannah then pulled together a team of willing volunteers from her Community Plus colleagues and the Community Hubs to distribute the products to primary and high schools, anchors, mutual aid groups and other local Third Sector organisations such as the Thornton Lodge Action Group. Community Plus Coordinator Dianne Watkinson is pictured right, dropping off products at Marsden Infants and Nursery School in the Colne Valley.
Slowly but surely the soap was distributed far and wide around the Rural area and it was a real place-based team effort to ensure it went to families and individuals who needed it most.
"It was important that we distributed the soap sensitively and didn't draw attention or embarrass anyone, especially children – for example, schools send the soap home as part of the Uniform Exchange's winter coats project and others added it to festive hampers that they were already preparing for some of their families," said Julie Turner, Community Hub Coordinator.
Ultimately, due to the team-work of everyone involved, Hannah's brainchild to set up a small-scale soap project became about much more than just helping families keep clean and stay safe.
Hannah explained: "A really positive spin off from the project was that it brought so many people together, helping colleagues from different areas of the Council to network and also make new connections within their communities - it may even prove to be a springboard for other creative ideas to be put into action!"
Text by Dianne Watkinson, Community Plus Coordinator