Shopworker takes on demanding daily running challenge to raise funds for cause close to her heart
The Customer Service Assistant at the Ibstock Central England Co-op is raising funds for Dementia UK in memory of her grandad.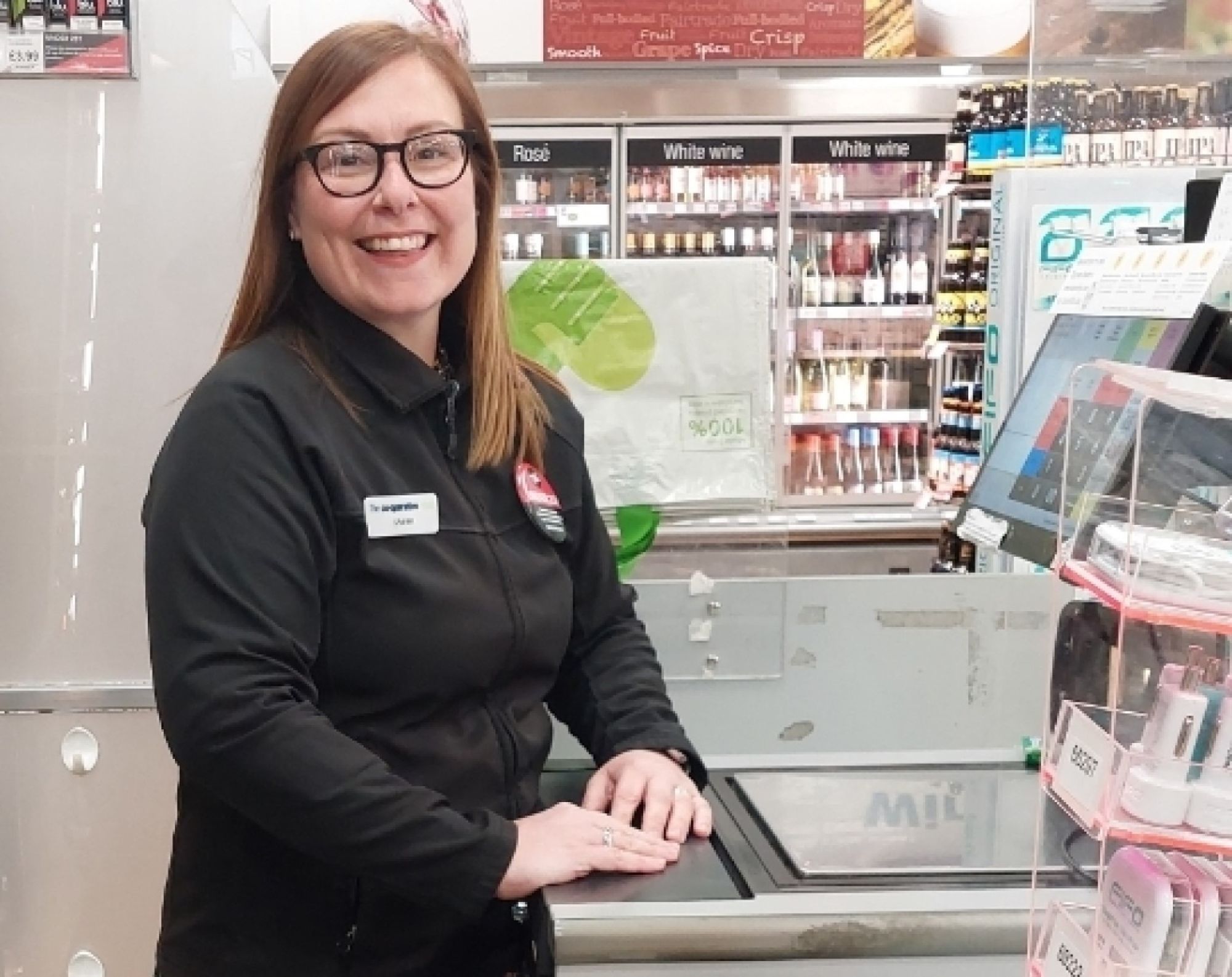 A Central England Co-op colleague from Leicestershire is taking on a 5k run each day of May to raise vital funds for Dementia UK in memory of her beloved Grandad who she lost to the condition.
Lauren Cockerham, Customer Service Assistant at the retailer's Ashby Road food store in Ibstock, has been completing the runs around her shifts and looking after her young family.
The 37-year-old from Ibstock, was moved to fundraise for Dementia UK, which is Central England Co-op's corporate charity partner, after losing her grandad to Vascular Dementia and becoming more aware of the charity and how much support they give to families.
She had aimed to raise £200 through the challenge, but such has been the support she's received she has already raised nearly £800.
Lauren, who's worked at the Ashby Road food store since November 2019, said she has found the challenge tough at times but the support from colleagues, friends and family has helped her through.
She said: "I wanted to do this challenge because I lost my grandpa to Vascular Dementia and have since become more aware of Dementia UK with the fundraising at our store – I didn't realise that there are so many families that are affected by Dementia so the money raised will go to such a worthy cause.
"I've ran on and off for three years but have only been managing two runs a week due to work and running around after my husband and four children! I decided to run every day for this challenge as I knew it would not only push me physically, but mentally too.
"I'm finding a different challenge every day and have had sore legs and tiredness but every time I've finished the 5k I'm elated I've done it!
"As I've never done this before I set out with a £200 target and thought that was a fantastic amount, but I've been blown away by the kind donations. All of my work colleagues have been amazing, and the encouragement has meant so much to me – my team leader Julie and manager Craig particularly have given me so much support it's been great."
Anyone who would like to donate to Lauren's 5k for Dementia fundraiser for Dementia UK can visit her Just Giving page at www.justgiving.com/fundraising/laurencockeram-fordementiauk
This week is Dementia Action Week and more information about the work of Dementia UK can be found at www.dementiauk.org
Central England Co-op has supported the charity since 2017 and has so far donated over £1.7 million to the cause.