April 5, 2019
Western MCC supports'What makes Burton brilliant' event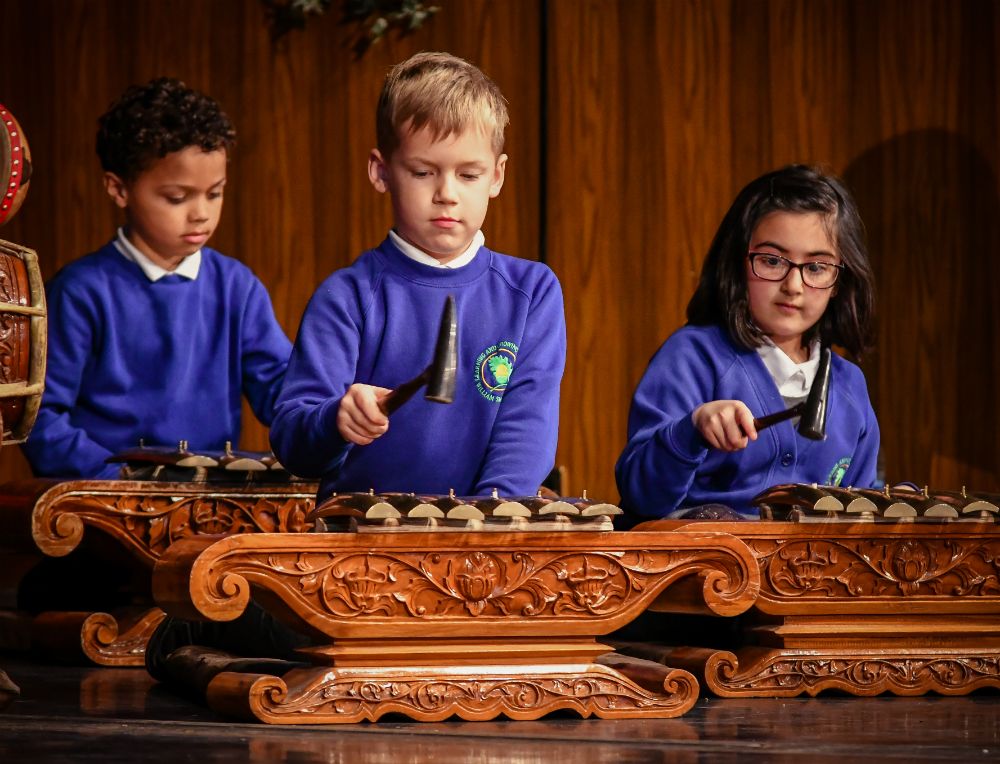 Hundreds of schoolchildren have gathered for a special cultural celebration at Burton Town Hall to showcase 'What makes Burton brilliant'.
The event was supported by Central England Co-operative and was the culmination of a month-long project held across the five Central Co-operative Learning Trust schools in the town and partner schools.
Pupils showcased the work they have developed as part of the What makes Burton brilliant project in interactive exhibitions of arts and crafts, music, singing and dancing – all highlighting the diverse cultures which make up modern Burton.
This included a fantastic Gamelan demonstration, showcasing the skills developed by the youngsters on the Indonesian percussion instruments, as well as opportunities to try a range of delicious foods from South Asian cuisine and Mehndi artists were also on hand to offer unique body art designs.
Deb Bacon, Chief Operations Officer at the Central Learning Co-operative Learning Trust, said: "Over the past month around 2,250 children from across the seven Trust schools have been taking part in a range of activities to celebrate and improve their understanding of the diverse range of cultures that have settled within Burton.
"The What makes Burton brilliant project has enabled the children to explore a range of areas including religion, arts and crafts, music, storytelling, food and much more, sharing their own culture with their peers and also holding this great event to showcase their talents.
"Every child in every year group has engaged in an activity with a range of staff, professionals and artists to help them express their creativity, and it was great to be able to invite parents and carers to the event at the culmination of the project to celebrate the work of the children and learn more about the various cultures that make up this vibrant town."
The celebration event at Burton Town Hall was supported with funding from the Western Membership and Community Council (MCC) at Central England Co-op and James Knight, Member and Community Relations Officer at the Society, said they were delighted to get involved.
He said: "We welcome the opportunity to make a real difference to the lives and education of local children and as a co-operative we are always keen to work alongside other co-operatives for the benefit of the communities we serve.
"Therefore we were delighted to support this fantastic project run by the Central Learning Co-operative Learning Trust which has afforded young people the chance to do something away from the curriculum which has been hugely rewarding and given them great insight into how diversity and culture has shaped the town in which they live."
The Western Membership and Community Council is made up of Co-op members who are passionate about their community and want to make a difference within it. Each council is given funding and support by the Society to organise activities and events.
People can find out more about the work of the MCC by visiting https://www.members.coop/
Any schools or community groups interested in having a Healthy Choices or Fairtrade Workshop delivered by Central England Co-op should email members@centralengland.coop