Robin Hood Comes to Lichfield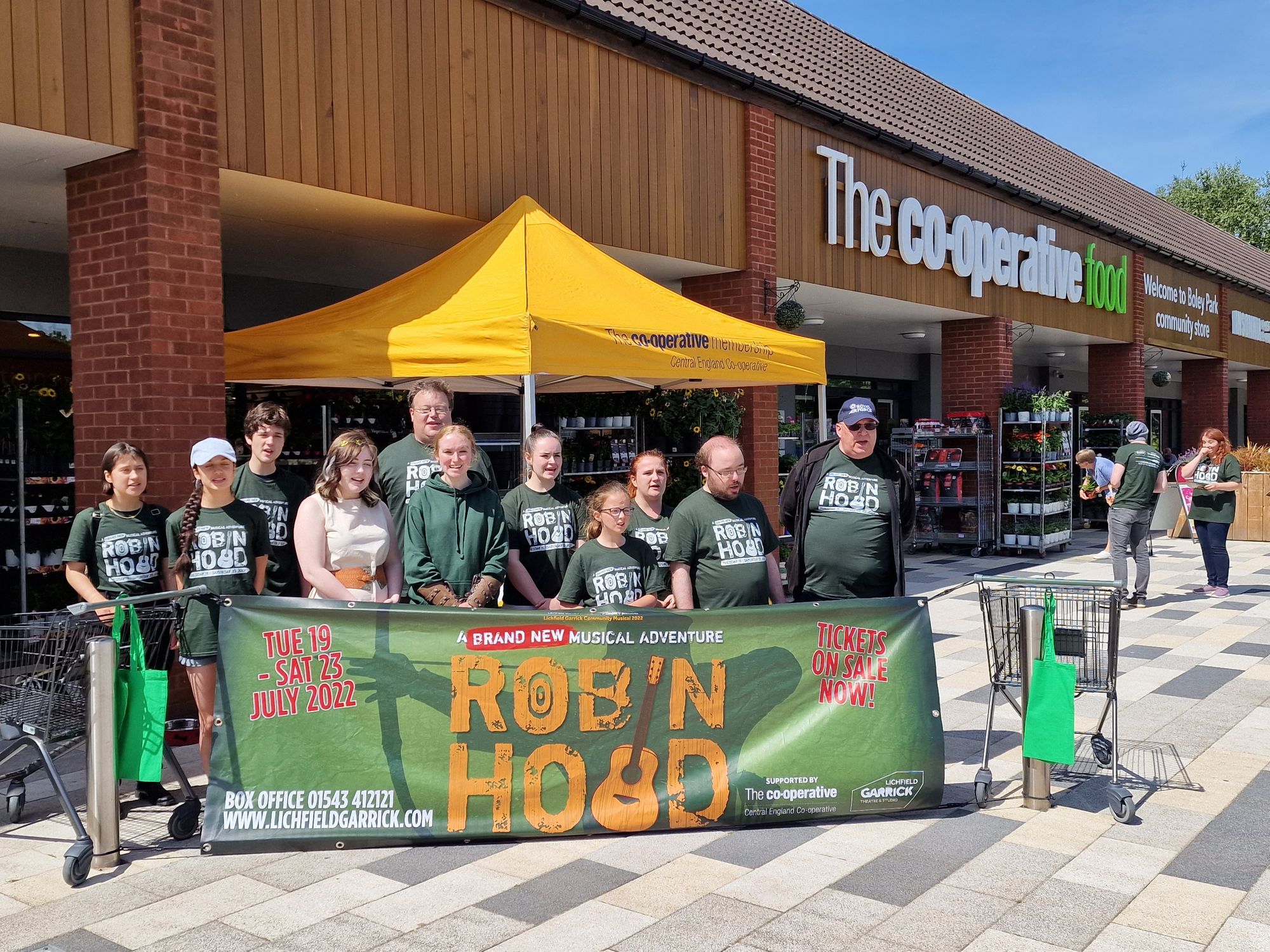 Recently the cast of Robin Hood came to our Lichfield Boley Park store to promote the community musical supported by Central England Co-op. During the day the cast spoke to members of the public about the musical and sang songs outside our store to shoppers.
As part of our ongoing commitment to the community Robin Hood and Maid Marian took part in a trolley dash to collect food for Lichfield Foodbank, while members of Central England Co-op's Western Member & Community Council (MCC) spoke to members and customers about the work we deliver in the community.
The Western MCC recently agreed to donate £500 of goods to Lichfield Foodbank following their appeal for more food donations. The fun trolley dash by Robin Hood and Maid Marian collected £161 worth of food in just over a minute which was donated to the foodbank on the day. David from Lichfield foodbank said "what a great fun way for food to be donated to the foodbank, this was my first time collecting food this way" after the food had been weighed by Lichfield foodbank the amount collected equated to 88 meals, which meant Robin Hood and Maid Marion collected just over a meal per second on their trolley dash. To view the video of the dash and the cast singing follow this link https://youtu.be/eCFYbzXmz2I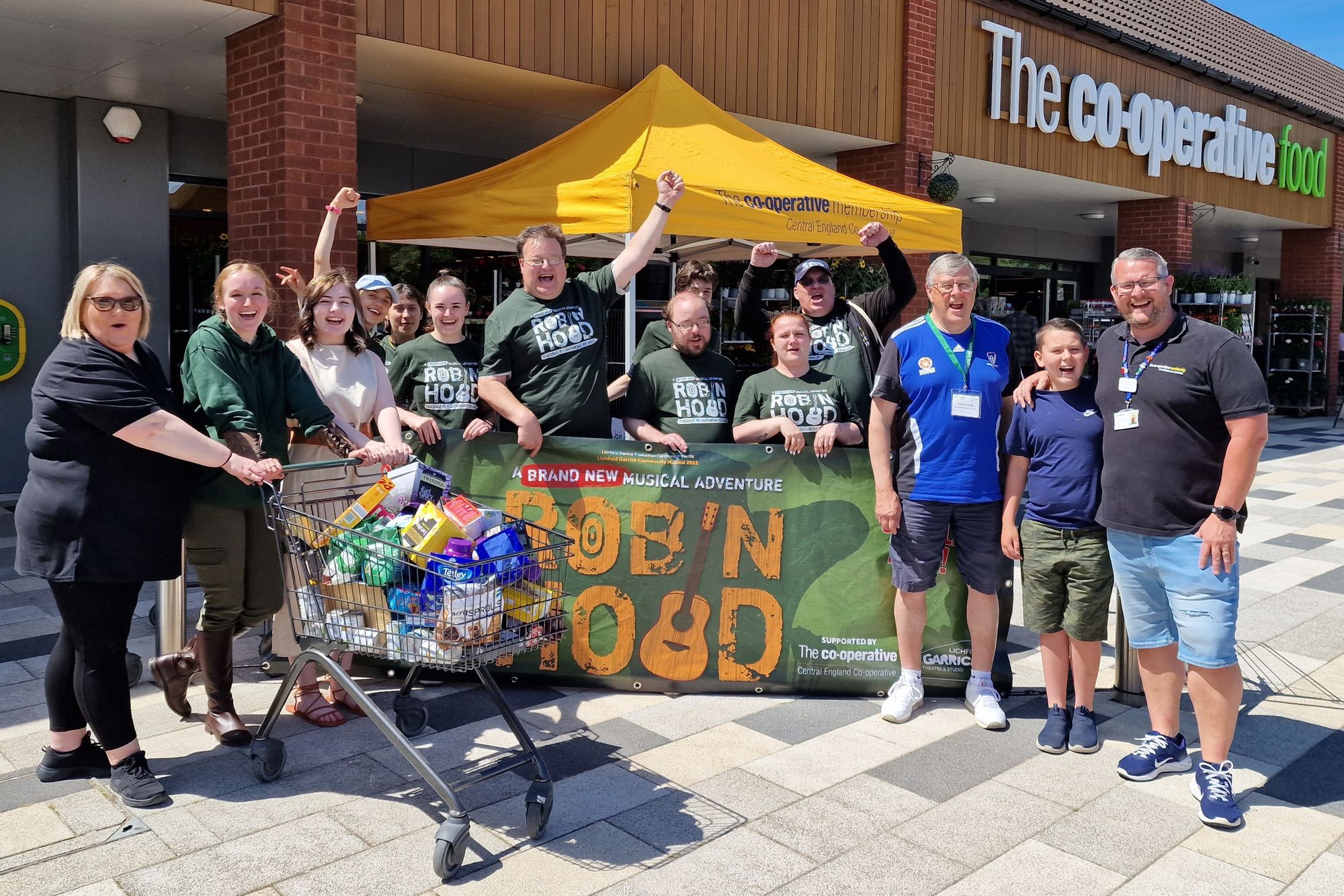 Robin Hood is showing at Lichfield Garrick from Tuesday 19 - Saturday 23 July and can be booked following this link https://www.lichfieldgarrick.com/whats-on/all-shows/robin-hood-community-musical/2875. As a Lichfield Garrick sponsor we have a special 20% off ticket rate for CEC Members on Tuesday 19 July at 7.30pm. Simply visit the booking page and enter Promo Code: RHCOOP20 when prompted to.