Retailers unite to call for Government to avoid a "life sentence" of violence and abuse for shopworkers
Central England Co-op join with over 30 other retailers to urge MPs to back an amendment to the Police, Crime, Sentencing and Courts (PCSC) Bill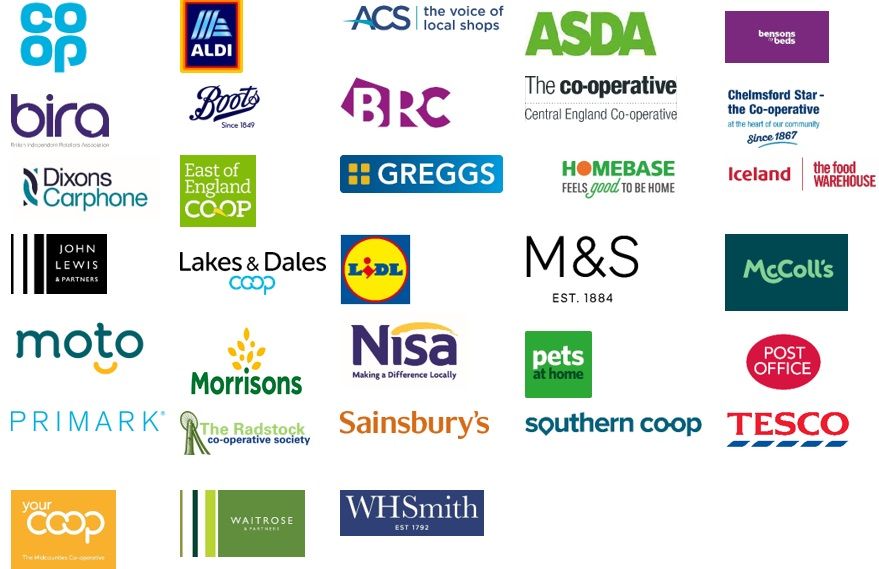 A coalition which consists of more than 30 major retail businesses*, are today (12 May, 2021) urging MPs to avoid shackling over three million shopworkers to a "life sentence" of violence, abuse and anti-social behaviour by encouraging them to back an amendment to a flagship Government crime bill which would offer frontline workers greater protection.
The call for stiffer penalties for those committing assaults and attacks on shopworkers comes as a new report* "Breaking the Cycle: Gaining the views of criminal justice practitioners and retail offenders on effective sentencing" is launched. The research – written by Dr Emmeline Taylor and funded through the Co-op's Safer Colleagues, Safer Communities, campaign –  offers a response to the White Paper "A Smarter Approach to Sentencing and the Police, Crime, Sentencing and Courts Bill", and provides clear opportunities to encourage Government to legislate to protect and support shopworkers.
Retailers, unions, trade and industry bodies are standing together, writing to the Prime Minister to say that legislation is needed to protect the three million people that work in the retail sector however, Government is so far rejecting the calls stating that 'it remains unpersuaded of the need for a specific offence.'
As previous legislation to protect shopworkers in England and Wales failed at the end of the last Parliamentary session, retailers are now urging Government' to change its mind and bring forward an amendment - or new clause - to its Police, Crime, Sentencing and Courts (PCSC) Bill, which would deliver greater protection for all frontline shopworkers.
The new research supports the Bill's intention to increase the maximum penalty for assaulting an emergency worker from 12 months to two years imprisonment and, to provide the courts with enhanced powers to sentence in those situations in a way that reflects the severity of that offence.
However, it goes on to stress that in light of the increase in the frequency and severity of assaults against shop workers, it is understandable that those working in the retail sector are also calling for similar legislation to protect them, something which would send a clear signal to perpetrators that their behaviour in communities is unacceptable, whilst signalling to victims that these crimes will be taken seriously.
In Scotland, the Protection of Workers (Retail and Age-restricted Goods and Services) Act became law in February 2021 following a unanimous vote.
In the latest Crime Survey* (2021) issued by the Association of Convenience Stores (ACS), the trade body reported that almost nine-in-ten (89%) of those working in local shops had experienced some kind of abuse. Its report estimated some 40,000 incidents of violence in the sector last year, with 65% of respondents having seen Covid related threats to staff.
Jo Whitfield, Co-op Retail CEO, said: "Violence, abuse and anti-social behaviour towards shopworkers is unacceptable, and it is clear from our conversations that there is appetite across the political spectrum to bring forward new clauses to the Government's Crime (PCSC) Bill which would provide the protection that frontline shopworkers need and, deserve. Stiffer sentencing will send out a clear message that criminal behaviour in our communities will not be tolerated by society, and importantly lets shopworkers – who have gone to amazing lengths to feed and care for communities throughout the pandemic – know that they are being listened to and taken seriously. Assaults and abuse should not be part of the job, and by standing together, I am confident we can encourage the Government to change its mind and bring about greater protection for shopworkers in all our communities."
Dr Emmeline Taylor, author of the report, said: "No one can deny that criminal justice is in need of reform – when nearly two thirds of offenders released from short custodial sentences reoffend within a year it is clear that the system isn't working. The Police, Crime, Sentencing and Courts Bill provides an opportunity to enact legislation that will better serve victims, protect communities and rehabilitate offenders. The Bill introduces better protections for emergency workers. Given the alarming frequency and severity of assaults against shop workers, an amendment to the Bill to include them would signal that these crimes will be taken seriously. The legal leverage of the new Act could potentially improve the likelihood that offenders comply with treatment services and secure long-term change in their behaviour."
Association of Convenience Stores chief executive James Lowman said: "Retailers and their colleagues faced over a million incidents of verbal abuse and thousands of attacks over the last year, despite keeping their communities going throughout the pandemic. We are sending a clear message that these incidents will not be tolerated, and that those who attack shopworkers will not reoffend. The Government has been considering tougher sentencing as part of a range of measures to deal with violence and abuse for a long time - we need action now."
Paddy Lillis – Usdaw General Secretary says: "We welcome another expert report from Dr Taylor, but deeply regret that her further intervention is necessary because of growing violence, threats and abuse against shopworkers. Usdaw's 2020 survey showed that 9 in 10 shopworkers had been abused last year and the situation had become much worse during the pandemic. So it is very disappointing that the Government continues to resist calls from across the retail industry for new legislation to protect shopworkers. When major retail businesses and the shopworkers' trade union jointly call for legislation, it is time for the Government to listen. In Scotland MSPs voted through a new ground-breaking law to give shopworkers greater protection. We are now looking for MPs to support key workers across retail and help turn around the UK Government's opposition. Abuse should never be just a part of the job, shopworkers deserve respect and the protection of the law."
New research has shown that, in the last 12 months, incidents of verbal abuse jumped by 167%, anti-social behaviour by 39%, assaults by 35% and threats by 16% compared to 2019.
Central England Co-op also revealed that 312 crimes related directly to Covid-19 have been recorded in stores since the start of the pandemic.
Recently, to help combat this problem, the retailer rolled out a range of different measures including security assistance buttons and using tracking devices in more products to deter would-be thieves.