Retailer looks for support to bring smiles to children's faces this Christmas with annual toy appeal
Central England Co-op's Christmas Toy Appeal begins on November 3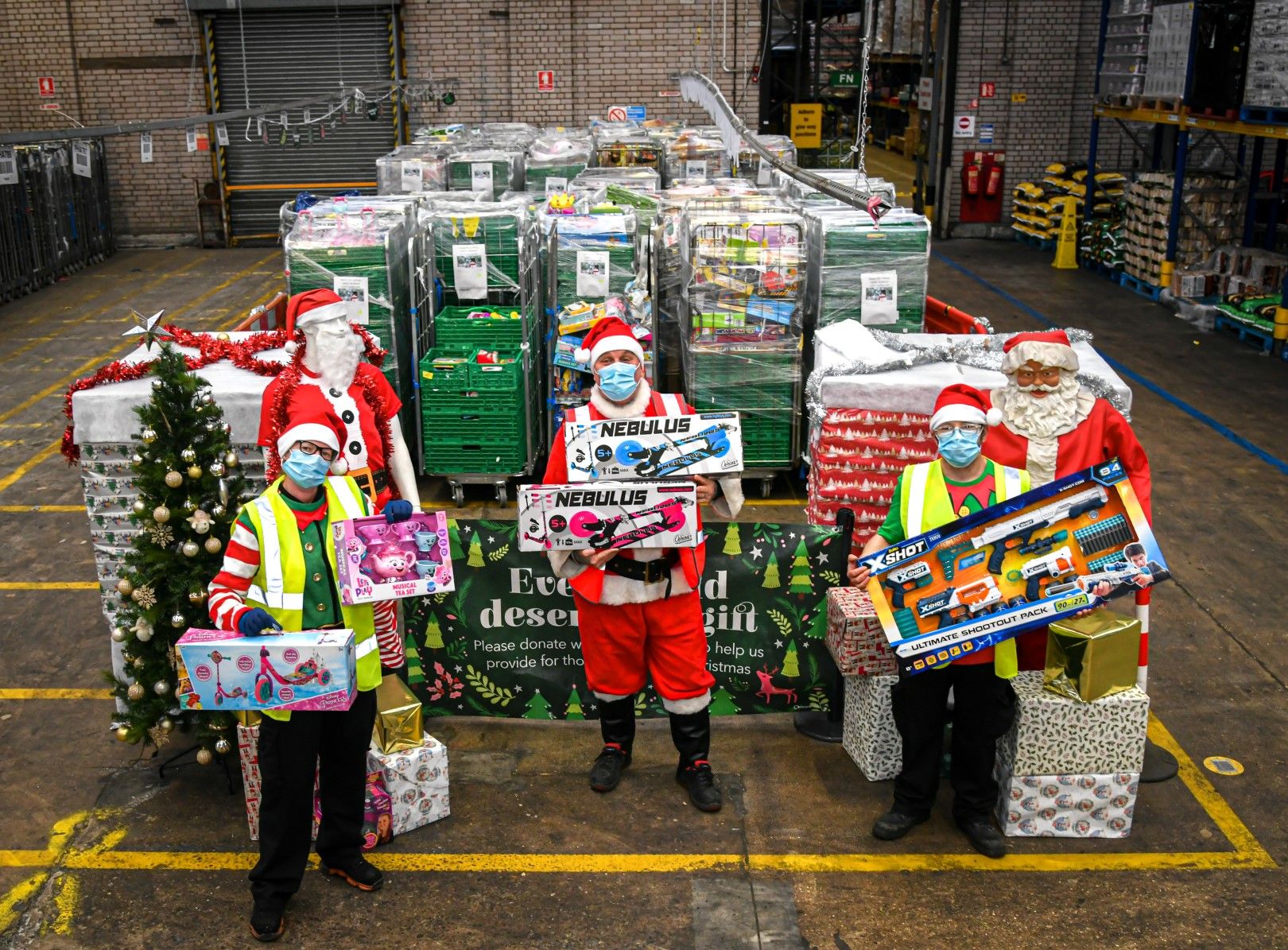 Central England Co-op is again calling on its kind-hearted communities to help make sure as many children as possible have a gift to open on Christmas Day as it launches its annual toy appeal.
From November 3 – December 3, shoppers can drop a present or stocking filler into special donation points in all of the retailer's 263 stores across 16 counties, as well as at its 132 Funeral Homes.
Gifts will then be collected and distributed to families who might not be otherwise able to afford to put presents under the tree, as well as to children who deserve a Christmas treat after enduring tough times through illness over the last 12 months.
The toys will be distributed through local charities, hospices, community groups and food banks, with 12,000 donated last year and it is hoped to surpass that number in 2021 as so many families face such a tough festive period in these uncertain times.
Debbie Robinson, Central England Co-op Chief Executive, said: "Our Christmas Toy Appeal is something I am particularly passionate about and hearing about the happiness that our previous appeals have been able to provide to so many children has been truly heart-warming.
"We know through our work with our food bank partners and with FareShare Midlands that this year has been another challenging one for so many in our communities with the impact of the Covid-19 pandemic and rising living costs.
"That is why we are so determined to push ahead with our third Christmas Toy Appeal which we hope to make sure that as many children as possible across the country wake up on Christmas morning with a present waiting for them to help bring the festive season to life.
"So, if you can this Christmas, please visit our food stores, donate a new present and help a child receive a gift they will love."
The Christmas Toy Appeal donation points will be in stores from November 3 to December 3.
Items that can be donated have to be new, unwrapped and can include puzzles, games, soft toys, outdoor toys, books, dolls/figures and art materials.
The major organisations being supported include Family Action, Birmingham Salvation Army, the Active Wellbeing Society and Rainbows Hospice.
Locally, we are also working with The Young Ones (Burton), Northfield Community Partnership (Birmingham), High Peak Food Bank, Hope for Belper (both Derbyshire), Soar Valley Community Food Project, Coalville Food Bank, Hinckley Food Bank (all Leicestershire), Kettering Food Bank, Doncaster Food Bank, New Hope Food Bank (Yorkshire), Cambridge City Food Bank, Peterborough Food Bank, Yaxley Food Bank (St Ives), Flitwick Children's Centre (Bedfordshire), Reepham Christmas Stockings (Norfolk), Wells Community Hospital Trust (Norfolk) and Lichfield Food Bank.
Head of Organisational Giving at Rainbows Hospice Kate Golding said they were 'excited' to be part of the appeal again.
She said: "At Rainbows we like to play, have fun and make memories - so we can always put toys to good use for our children, young people and their siblings. For those with the most complex needs we especially love toys that focus on sensory arts and crafts.
"We're so excited to be a part of this appeal again and we'd like to thank everyone who donates – Merry Christmas!"
This year there will also be four special events across the country during the appeal with a Co-op Christmas lorry stopping off to take on donations from locals with some festive fun and food on offer as well.
The events will be between 10am and 3pm at:
· Derby Road, Ripley – Friday, 12 November
· Boley Park, Lichfield – Friday, 19 November
· Station Road, Reepham – Friday, 26 November
· Burley Road, Oakham – Friday, 3 December
Keep posted to www.centralengland.coopand @mycoopfood on Twitter for more information and updates throughout the campaign.