Refill station trial extended to include range of non-food products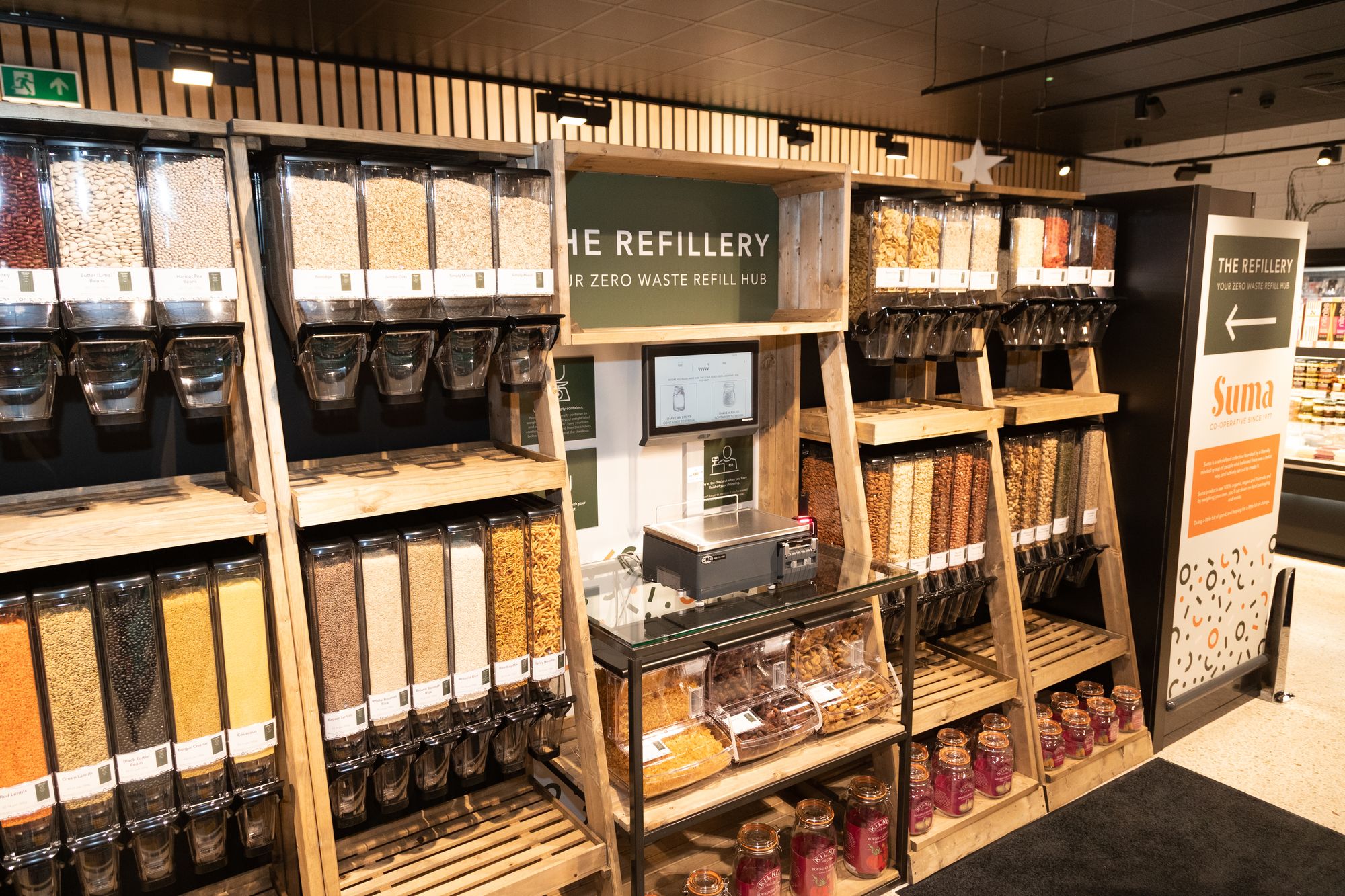 We are expanding a trial that allows our customers to fill their own containers with food to now include body care and home cleaning products.
We are extending our partnership with Suma Wholefoods to widen the offering available at its zero waste refill station, which can be found at our £3 million flagship concept store in Lichfield, Staffordshire.
Currently, customers are able to use the feature for a range of products including oats, porridge, rice and dried fruit as part of its long-term efforts to cut down on plastic packaging and waste.
The trial extension will allow for people to use their own bottles to stock up on Suma brands such as shampoo, conditioner, washing up liquid and laundry liquid.
These products are vegan approved and cruelty free and made in the UK. The extended products are set to go on sale from September.
Hannah Gallimore, Corporate Responsibility Manager at Central England Co-op, said: "As a responsible business, we are committed to minimising our impact on the environment and doing so in new and innovative ways.
"We were delighted to launch our first-ever zero waste refill station at our flagship store and been so pleased with the positive feedback from colleagues, customers and members.
"We hope that adding these additional products will provide even more choice for shoppers and lead to the continued success of this exciting trial concept."
Johnny Spencer, national account manager at Suma, worked closely with Central England Co-op to launch the zero waste refill station trial and install this new range of products.
He said: "We're delighted to be working on this trial with Central England Co-operative. Zero waste has seen a rise in demand over the last few years, as more consumers look for alternatives that are good for the environment and the pocket.
"Central England is really leading the way in the convenience sector, testing out how refills can work at scale.
"We are already working together on dry food refills, and are now adding to this with body care and home cleaning products.
"Not only does Central England's zero waste refill station offer affordable options, the range also reduces environmental impact, making it an attractive option for customers of all kinds.
"And, as both Central England and Suma are co-ops, working together is in our DNA."