Recycle Your Bicycle/Bike Doctor Event at Whetstone Store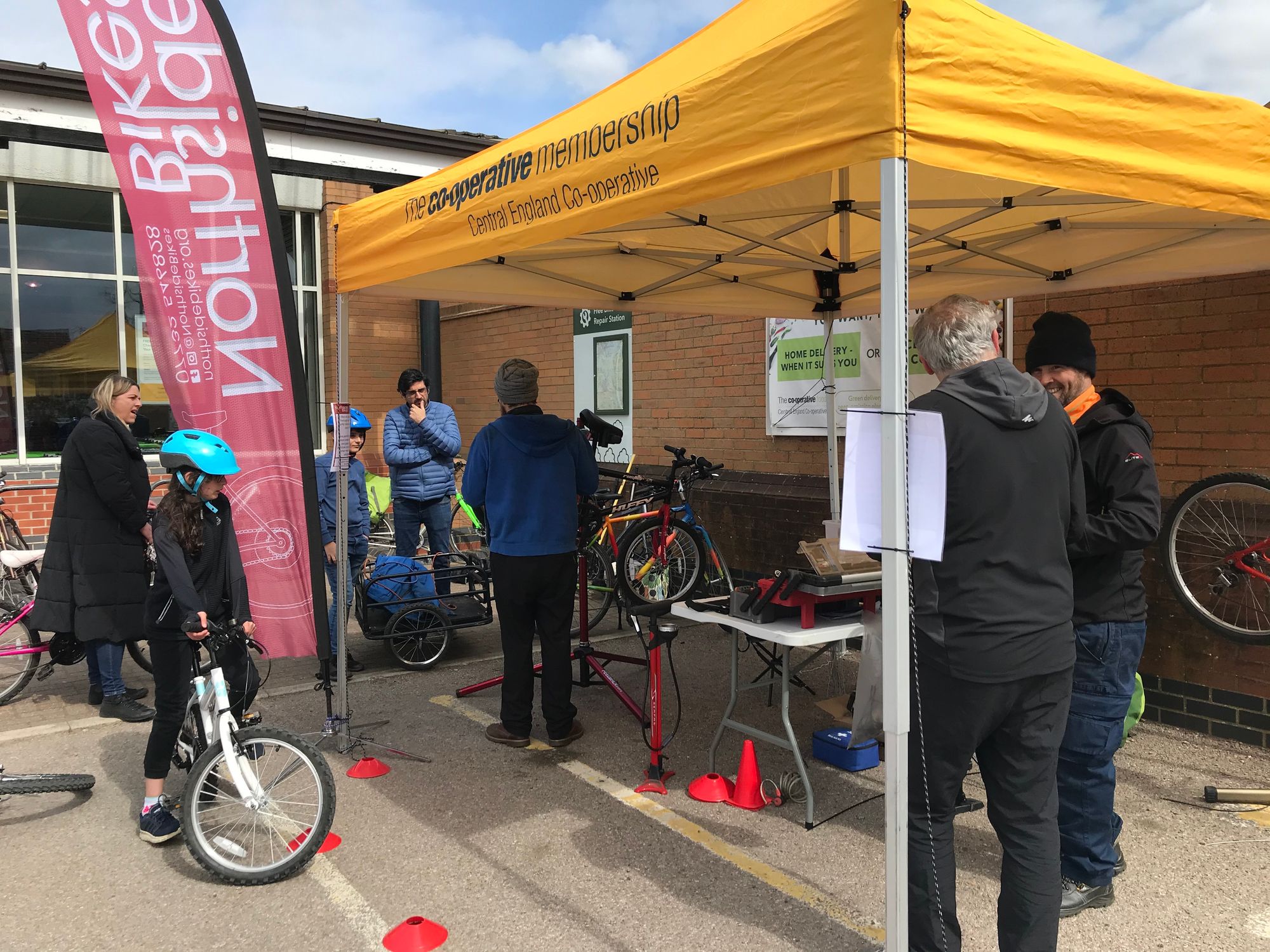 Our first event of the year took place at our Whetstone Store in Leicester and we were delighted that we were able to organise this event with all the social distancing measures in place.  We pitched up outside of the store, and also took the opportunity for members and customers to have a chance of winning a lovely Fairtrade hamper, which raised £60 for Dementia UK.
One of our partners that we will be working this this year is Northside Bikes, who are based in Leicester.  Chris and his team were busy offering FREE bicycle maintenance checks to our members and customers to ensure that they are safe.  This included replacing break cables, testing breaks, ensuring that seat and handles were at the correct height, along with other basic checks.  Over 20 members of the public took advantage of this offer, and advice about caring for their bike.
In addition, we asked for donations of unwanted bicycles that could be refurbished and used for community projects, especially around supporting low income families and communities in need.  With thanks to our generous members and customers, nineteen bikes were donated for this worthy project