Ratby Co-op Band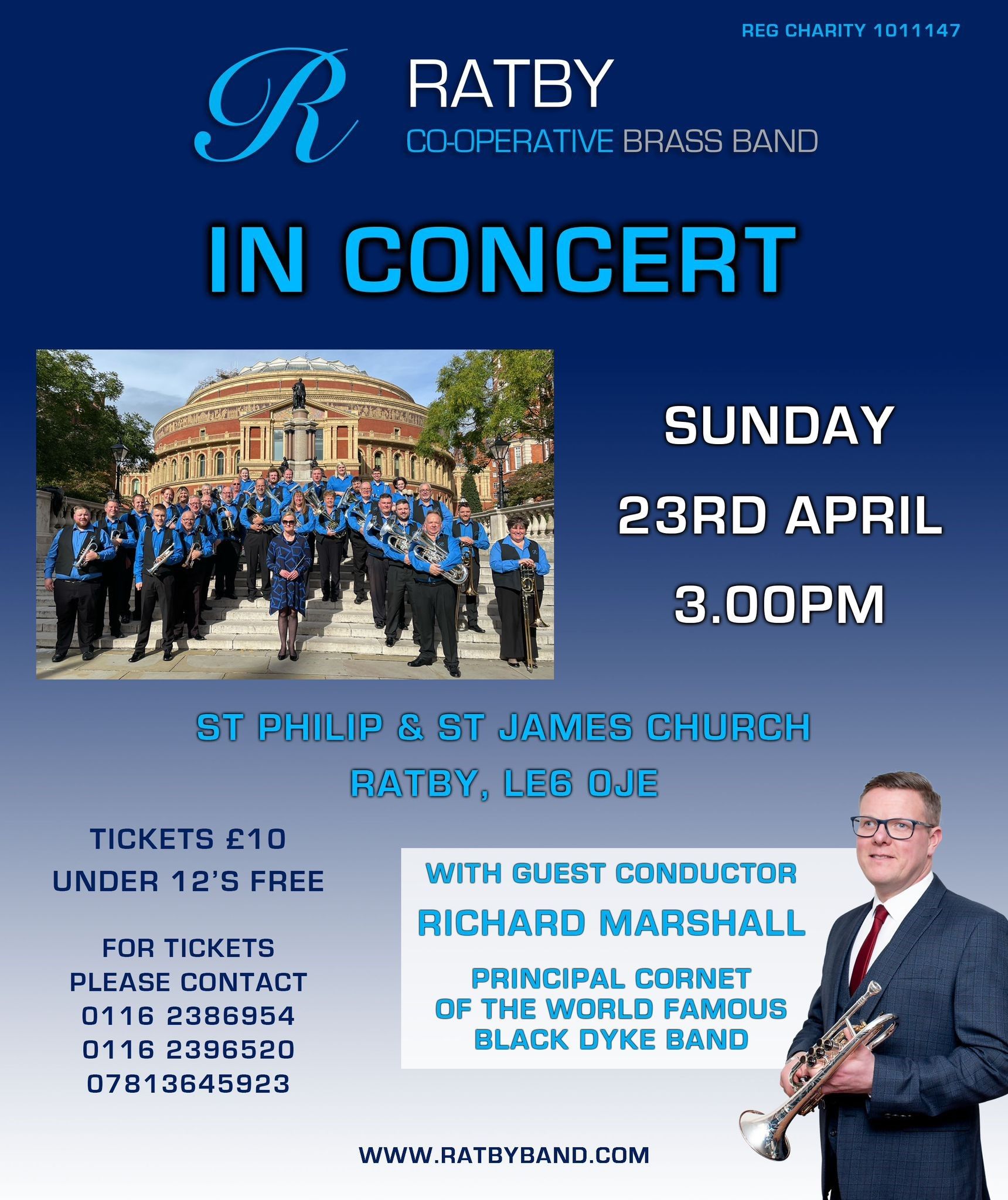 Our talented Ratby Co-op Band will be playing at St Phillips & St James Church, Ratby, Leicester LE6 OJE this coming Sunday 23rd April 2023 at 3pm.  Tickets are £10 and under 12's are FREE.
The Ratby Co-op Band play at competition level and for the last few years have been successful at the National Championships which take place at the Royal Albert Hall in London, and they will be returning this year too.
The Band will also be celebrating the Coronation with a Coronation Big Lunch from 12.00-2pm at their Band Headquarters in Ratby (LE6 OHQ) and encourages everyone to bring along a picnic and seating and listen to some live music.