Providing healthy snacks with mobile library services in Barnsley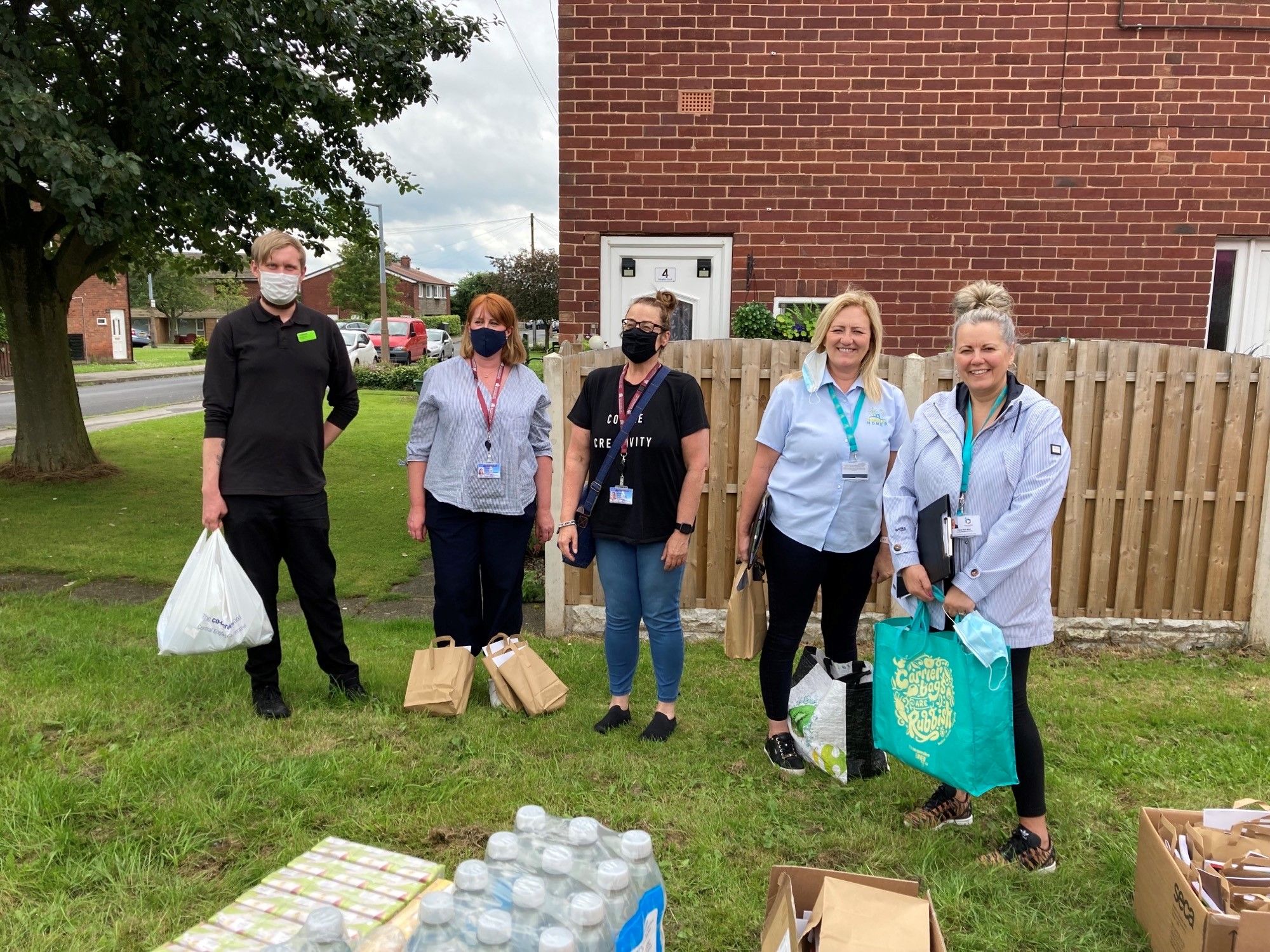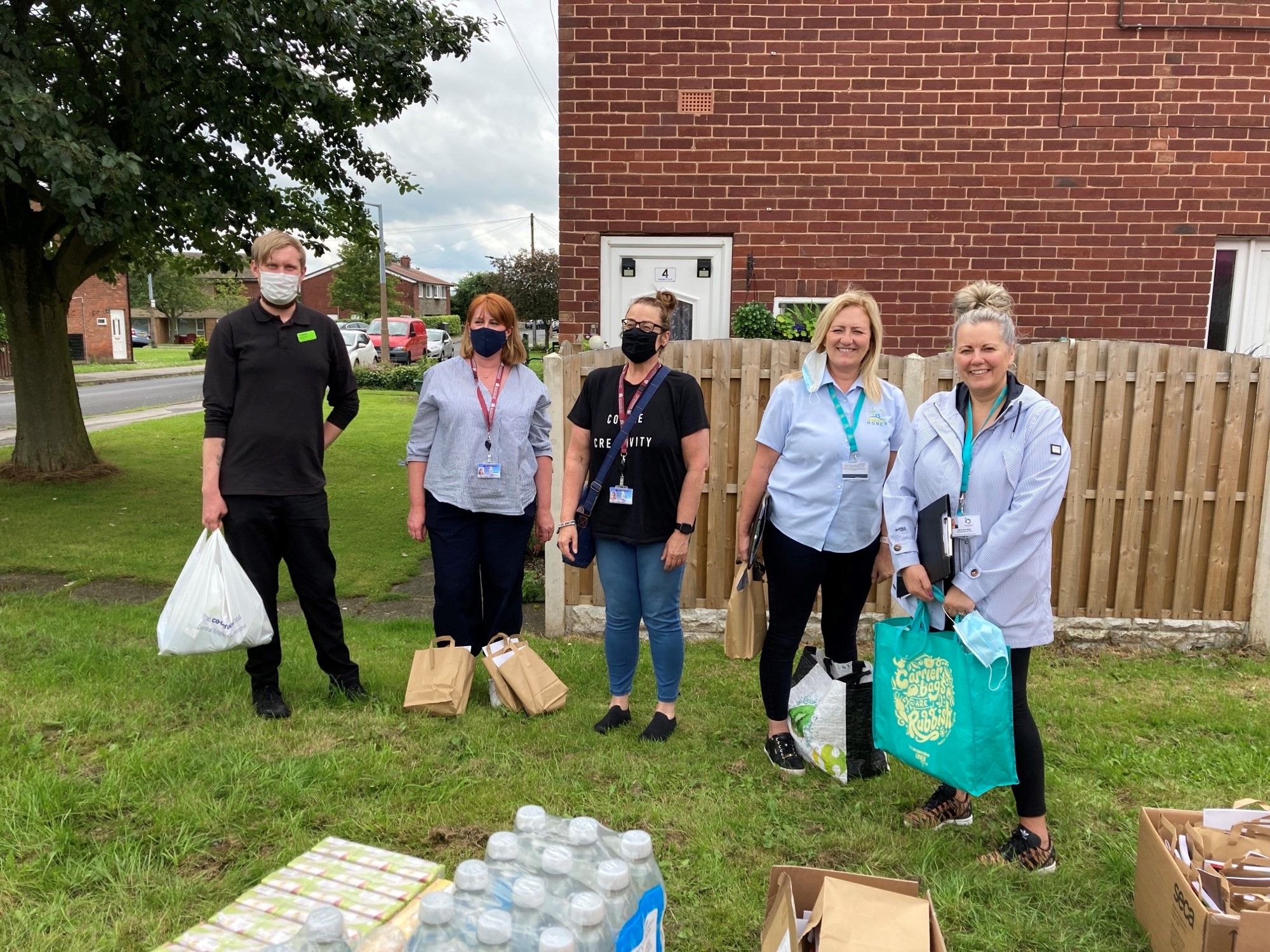 Working in partnership with Barnsley Library services and mobile services to deliver books and healthy snacks to the homes near our Co-op Store on Keresforth Road.  The Uplift artists were also doing textile printing and the locals to create a washing line of art.
We have developed a partnership with the library services at Dodworth and delivered a number of workshops over the years and this was a great opportunity to visit local people and drop off resources.  Will the local store manager, was well known and the residents enjoyed seeing him and sharing their local stories.