PRIDE - this is just the beginning
Let's spread love and happiness and stop hate around the world. Always be you, be proud and open about who you are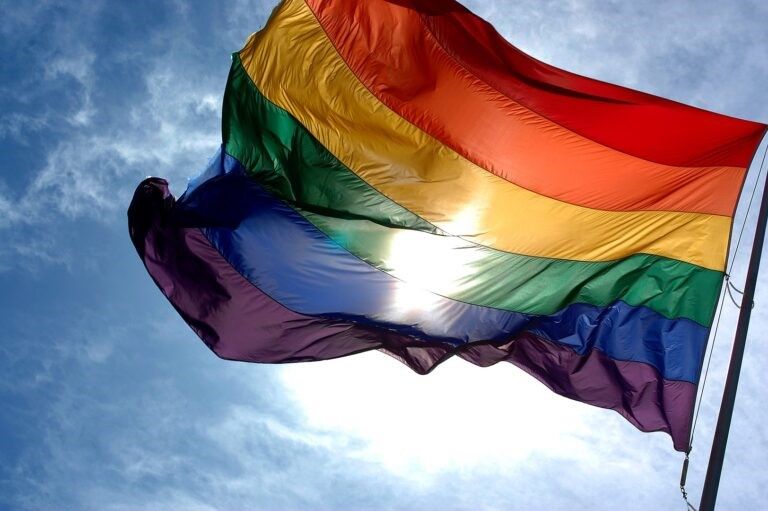 Colleague's Pride Story
This week's Pride story comes to us from Blake Carson who is on our Membership Community Council (MCC), a group of co-operative local people who make a positive impact on their community.
Pride means a lot to me because we need to have less hate around the world and spread love, acceptance and happiness.
I did not choose to be gay and be attracted to men. I was born gay. I found 'coming out' very difficult as I did not have supportive parents and I was concerned to tell them. Growing up as a gay man, I found it hard to accept my sexuality as I thought being attracted to men was wrong. There was no support network for LGBTQ at school and I felt alone because I had no one to talk too.
When I came out as a gay man, I felt freedom and happiness, not hiding the person I was anymore. I finally accepted the person I am with support and acceptance from my friends. My friends said 'Blake, we already knew you were gay and we just want you to be happy'
Pride means a lot to me because love is love. Same gender couples should feel free to hold hands in public and should not be afraid to show off their partner.
Love should not have any labels. And we should not need to 'come out'
Let's spread love and happiness and stop hate around the world.
Always be you, be proud and open about who you are
PRIDE on the big screen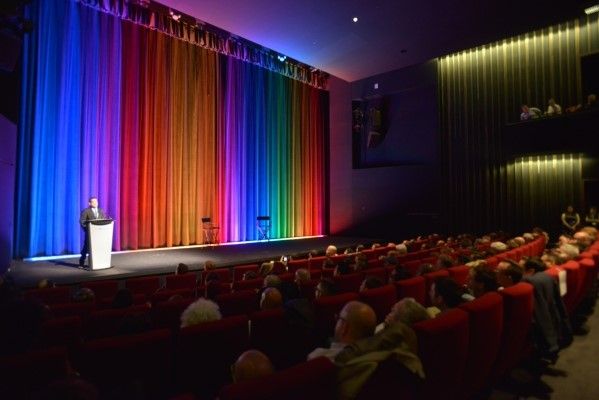 LGBTQ+ people have been depicted on the big screen for decades, but due to censorship and varying degrees of prejudice against the LGBTQ+ community at different points in time, onscreen representation has a long, complicated, and often coded history.
Gay characters were frequently used for laughs or not explicitly stated to be gay in the earliest mainstream Hollywood films. 'Camp' representations saw a rise in popularity from the 70s onwards.
The film "Moonlight" made history in 2017 as the first LGBTQ+ movie to win the Oscar for Best Picture. The film, which features an all-Black cast, was one big step toward making gay cinema that isn't whitewashed, features a range of identities, and doesn't make its queer characters one-dimensional or vehicles of suffering.
We've listed a number of key LGBTQ+ films featuring well rounded characters as recommended watching for Pride Month and beyond.
1983: The Hunger
The horror film features an erotic love triangle between a doctor, played by Susan Sarandon, and a vampire couple played by Catherine Deneuve and queer superstar David Bowie. "The Hunger" quickly grew a dedicated fan following, partly because of the lesbian sex scene between Deneuve's and Sarandon's characters
1985: My Beautiful Laundrette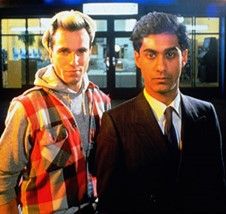 British comedy-drama film directed by Stephen Frears from a screenplay by Hanif Kureishi. The film was also one of the first films released by Working Title Films.
The story is set in London during the Thatcher years, as reflected in the complex, and often comical, relationships between members of the Pakistani and English communities. The story focuses on Omar, played by Gordon Warnecke, a young Pakistani man living in London, and his reunion and eventual romance with his old friend, a street punk named Johnny, played by Daniel Day-Lewis. The two become the caretakers and business managers of a launderette originally owned by Omar's uncle Nasser.
The British Film Institute ranked My Beautiful Laundrette the 50th greatest British film of the 20th century
1993: Philadelphia
A-list actor Tom Hanks won an Oscar for his portrayal of a lawyer who's fired for having AIDS in Jonathan Demme's "Philadelphia," helping to dispel the myth that taking on LGBTQ+ roles would ruin straight actors' careers. "Philadelphia" was also the first major Hollywood film to focus on the AIDS epidemic.
1995: 'To Wong Foo, Thanks for Everything! Julie Newmar'
Starring major Hollywood actors like Patrick Swayze, John Leguizamo, and Wesley Snipes as drag queens, "To Wong Foo" was the rare, explicitly gay studio film that rose to the top of the box office during its first two weeks in theaters. The film followed the success of the 1994 arthouse film "The Adventures of Priscilla, Queen of the Desert," an Australian comedy about two drag queens and a trans woman.
2005: Brokeback Mountain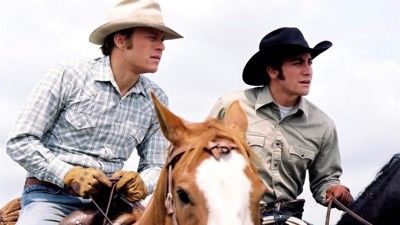 Ang Lee's film about the long-term secret romance between two cowboys (Jake Gyllenhaal and Heath Ledger) made history as one of the first big mainstream movies that centered on a gay love story. The film became a critical and box office success and won three Oscars, proving to Hollywood that LGBTQ+ stories had a place outside of strictly independent filmmaking.
2009: A Single Man
A Single Man is an American period romantic drama film based on the 1964 novel of the same name by Christopher Isherwood. The directorial debut of fashion designer Tom Ford, the film stars Colin Firth, who was nominated for the Academy Award for Best Actor for his portrayal of George Falconer, a depressed gay British university professor living in Southern California in 1962.
2017: Call Me By Your Name
A coming-of-age romantic drama film directed by Luca Guadagnino. Its screenplay, by James Ivory, who also co-produced, is based on the 2007 novel of the same title by André Aciman.
Set in 1983 in northern Italy, Call Me by Your Name chronicles the romantic relationship between a 17-year-old, Elio Perlman (Timothée Chalamet), and Oliver (Armie Hammer), a 24-year-old graduate-student assistant to Elio's father Samuel (Michael Stuhlbarg), an archaeology professor.
2017: Moonlight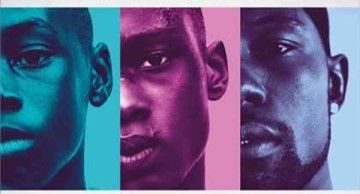 Although "La La Land" was infamously accidentally announced as the Best Picture winner at the 2017 Academy Awards; the prize actually went to Barry Jenkins' "Moonlight." The film tells the story of a young Black gay man named Chiron as he grows up and comes to terms with his identity. It made history as the first LGBTQ+ movie and the first movie with an all-Black cast to take home the top prize
Show your appreciation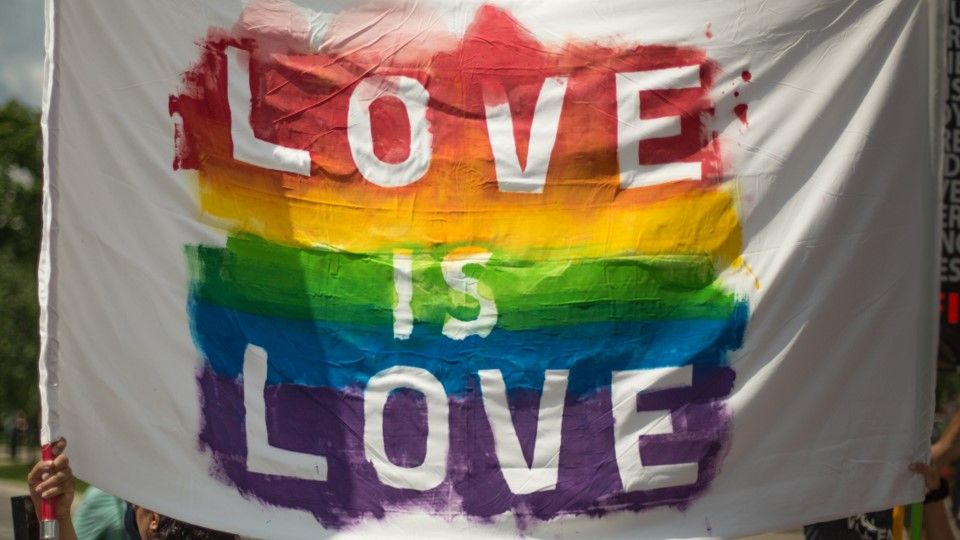 Whether you're a person who lives an LGBTQ+ lifestyle, or you simply want to be supportive of those who do, this is a great time to let the people you love know how much you appreciate them for who they are. Send some cards or thank you notes to people who mean the most to you.
Many people use Pride Month as an opportunity to celebrate the lives of people whose lives were lost to HIV/AIDS or to hate crimes. These types of gatherings often take place at important monuments around the world, including:
•            The Alan Turing Memorial, Manchester, England
•            The Stonewall Inn/Gay Liberation Monument in New York City
•            The Pink Triangle Monument in Tel Aviv, Israel
•            Gay and Lesbian Holocaust Memorial in Sydney, Australia
Together with PRIDE
We are delighted to be able to support four PRIDE events across our trading area this year.
•            Chesterfield Pride 24 July
•            Norwich Pride 30 July
•            Leicester Pride 3 September
•            Birmingham Pride 24 – 25 September
These events mean a lot to us and our communities so we're keen to show our solidarity.
Come as join us!