Pledges about making a difference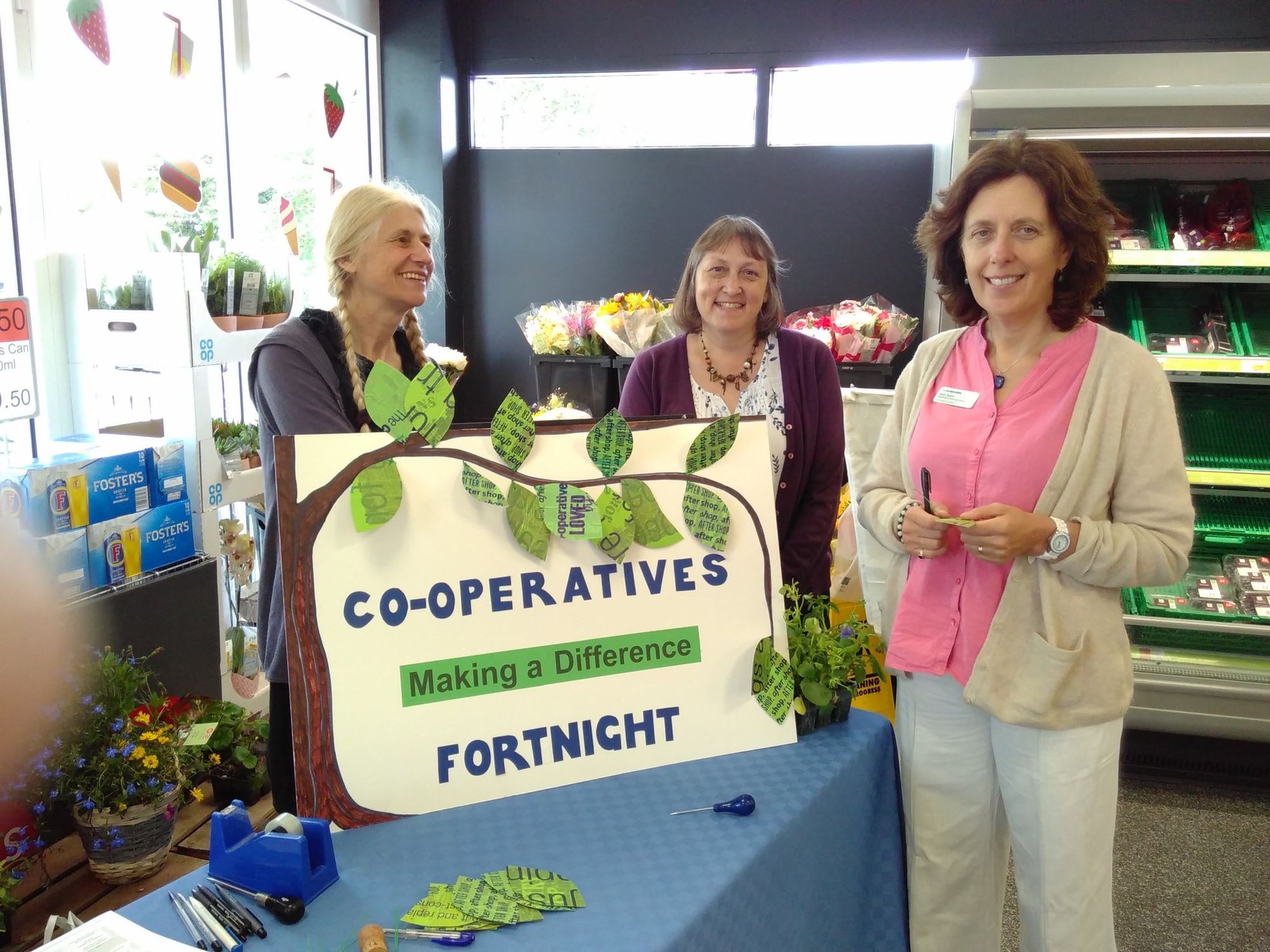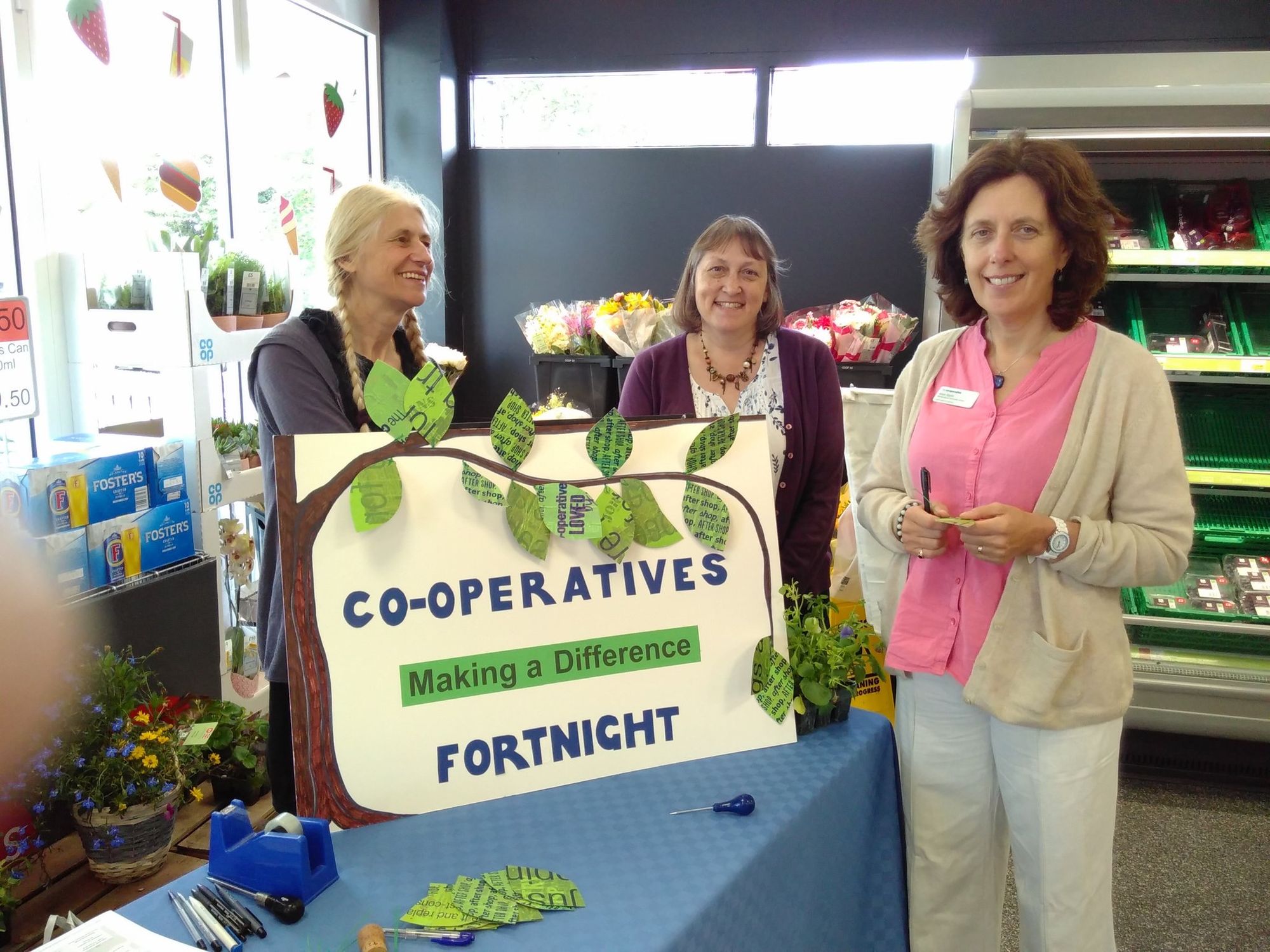 MCC member Alison popped down to the Littleover store to support Jenny and Maureen from Spiral Arts to celebrate Co-operatives Fortnight.  
It was a great opportunity to showcase the community groups we work with. The Membership & Community Council has supported Spiral Arts over the years including work in schools on health initiatives, International Women's Day and many more events. Having an activity to be able to talk to customers and members about is a great way to interact and find out what people are thinking.  
The theme was 'Cooperative Fortnight - Making a difference', where customers could write a pledge on a leaf shape and attach them to the board, about making a difference.