People with mobility issues in Lowestoft can now get around more easily thanks to grant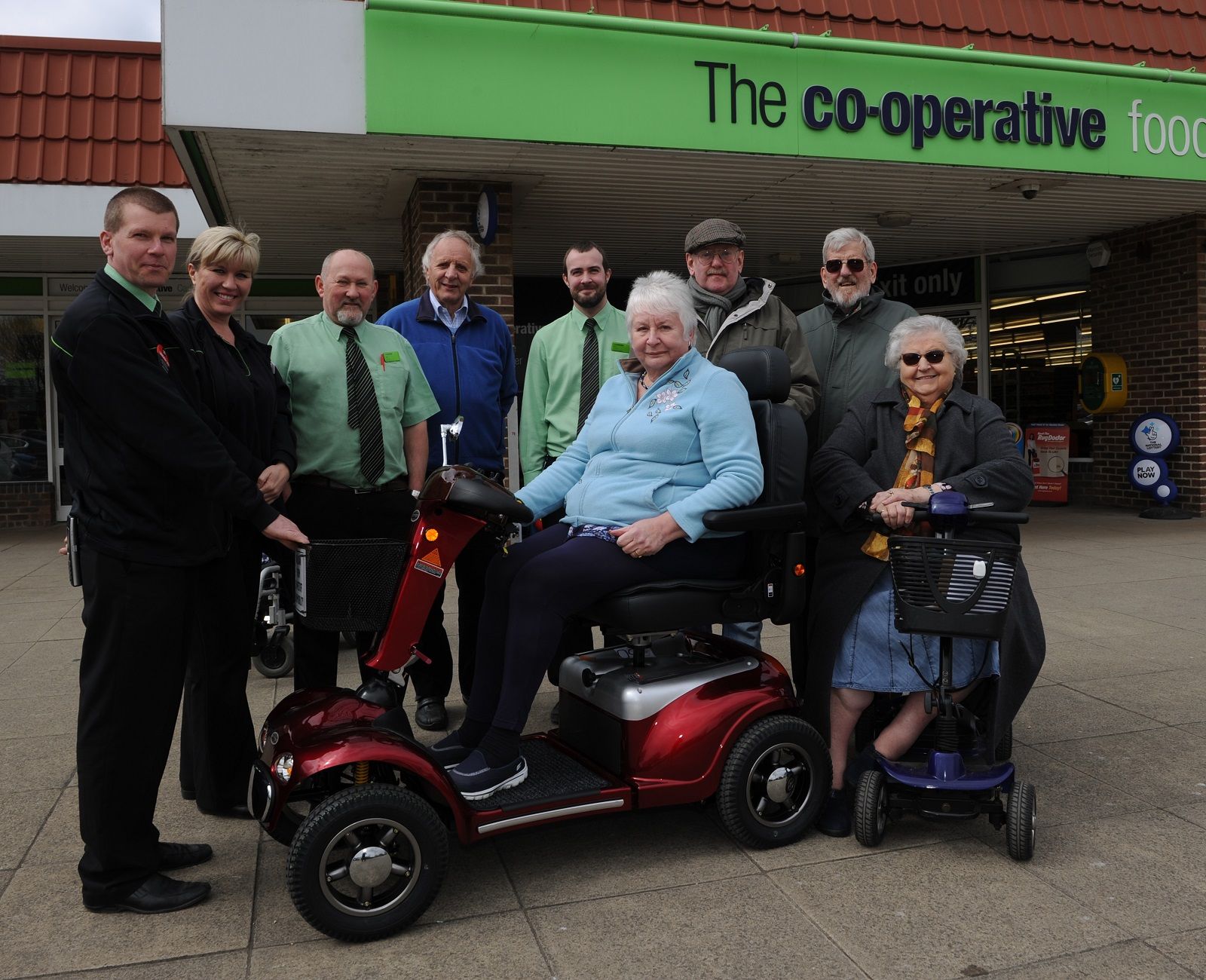 A group that offers support and equipment to those with mobility issues in Lowestoft has been showcasing a brand new scooter - paid for with funds from Central England Co-operative.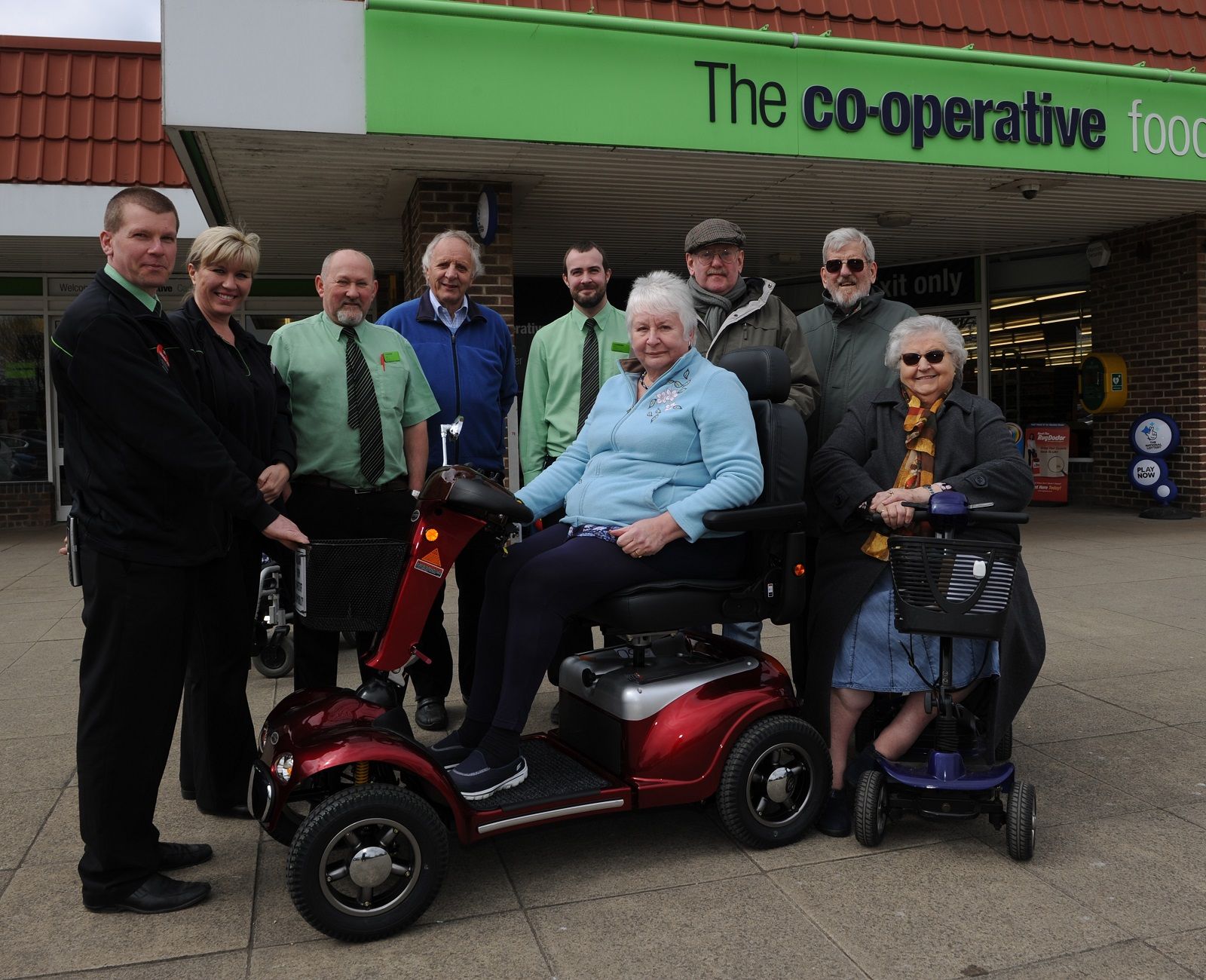 Members of Lowestoft Shopmobility now have the £2,000 scooter to help get around town thanks to a grant from the retailer's Community Dividend Fund.
The group linked up with colleagues from the Co-op Food Store, in Ashburnham Way, Carlton Colville, to officially handover the vital piece of equipment.
Margaret Oldham, Chairman of Lowestoft Shopmobility, said: "The scheme was formed 22 years ago to improve the quality of life for anyone with mobility impairments.
"Some of the older mobility scooters which we hire out can no longer be repaired, so we were delighted to hear that a grant from the Central England Co-op Community Dividend Fund will enable us to buy a new, large pavement scooter, which will be used by our members to do their shopping independently."
Jason Vincent, Carlton Colville Team Leader, said: "We are delighted that Lowestoft Shopmobility has been handed a grant for the fantastic work they do in the community.
"Community Dividend Fund grants like this showcase how being a member and continuing to support Central England Co-op helps us as a Society continue to invest and fund vital projects in the local area."
Grants of between £100 and £5,000 are handed out every three months to a wide range of applicants.
The fund guarantees that at least one per cent of the Society's trading profit is reinvested in local communities in a bid to help projects to thrive across its trading area of 16 counties from the Midlands to the east coast.
People can apply for funding by visiting https://communities.centralengland.coop/