An invitation to Pause for a moment!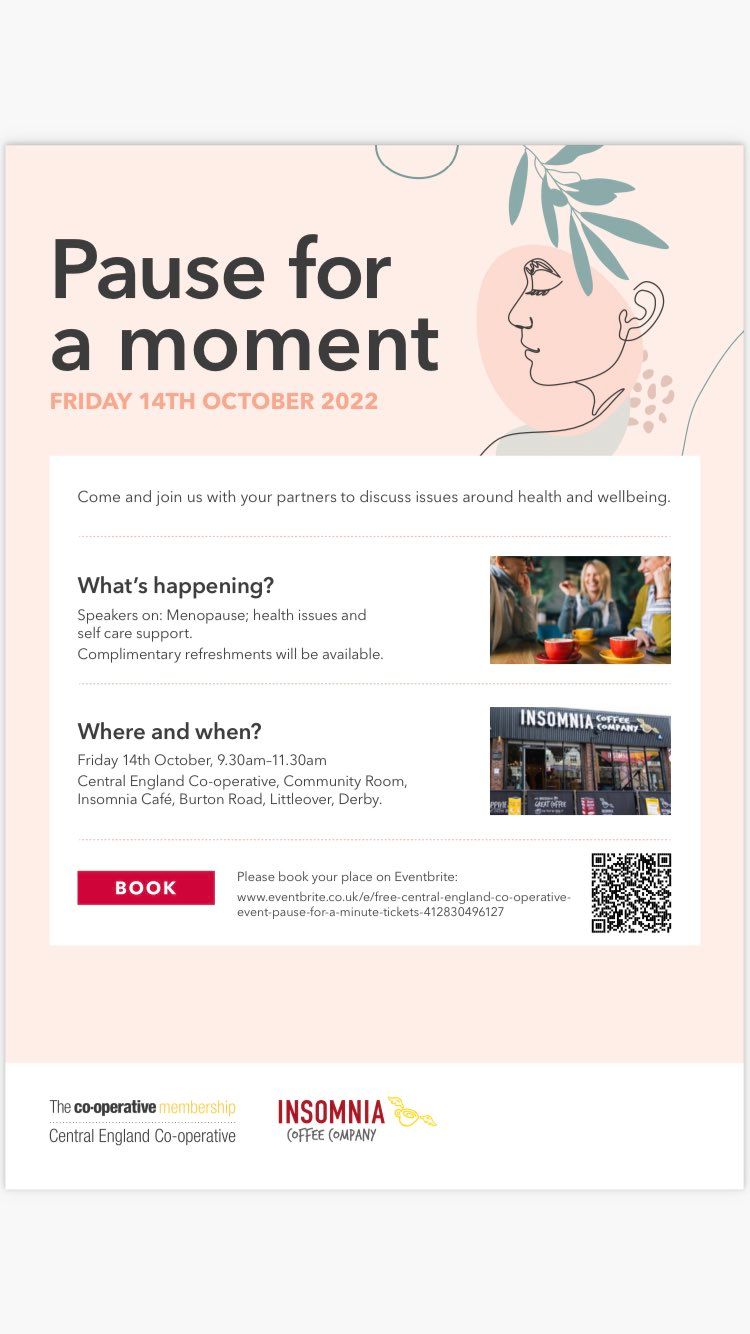 The Northern Membership & Community Council invite you to attend this event at the Community Room located at the back of the Insomnia Cafe, Co-operative Food, Burton Road, Littleover, Derby.
Friday, 14th October - 9.30 - 11.30 am.
We want to encourage people to come along to relax and share stories about how they personally cope with dealing with areas of Perimenopause, menopause or menstrual anxieties and related health issues.
Complimentary refreshments available.  
So come along and Pause for a moment and hear about other people's experiences and raise awareness.