Panto season kicks off with 'Jack and the Beanstalk'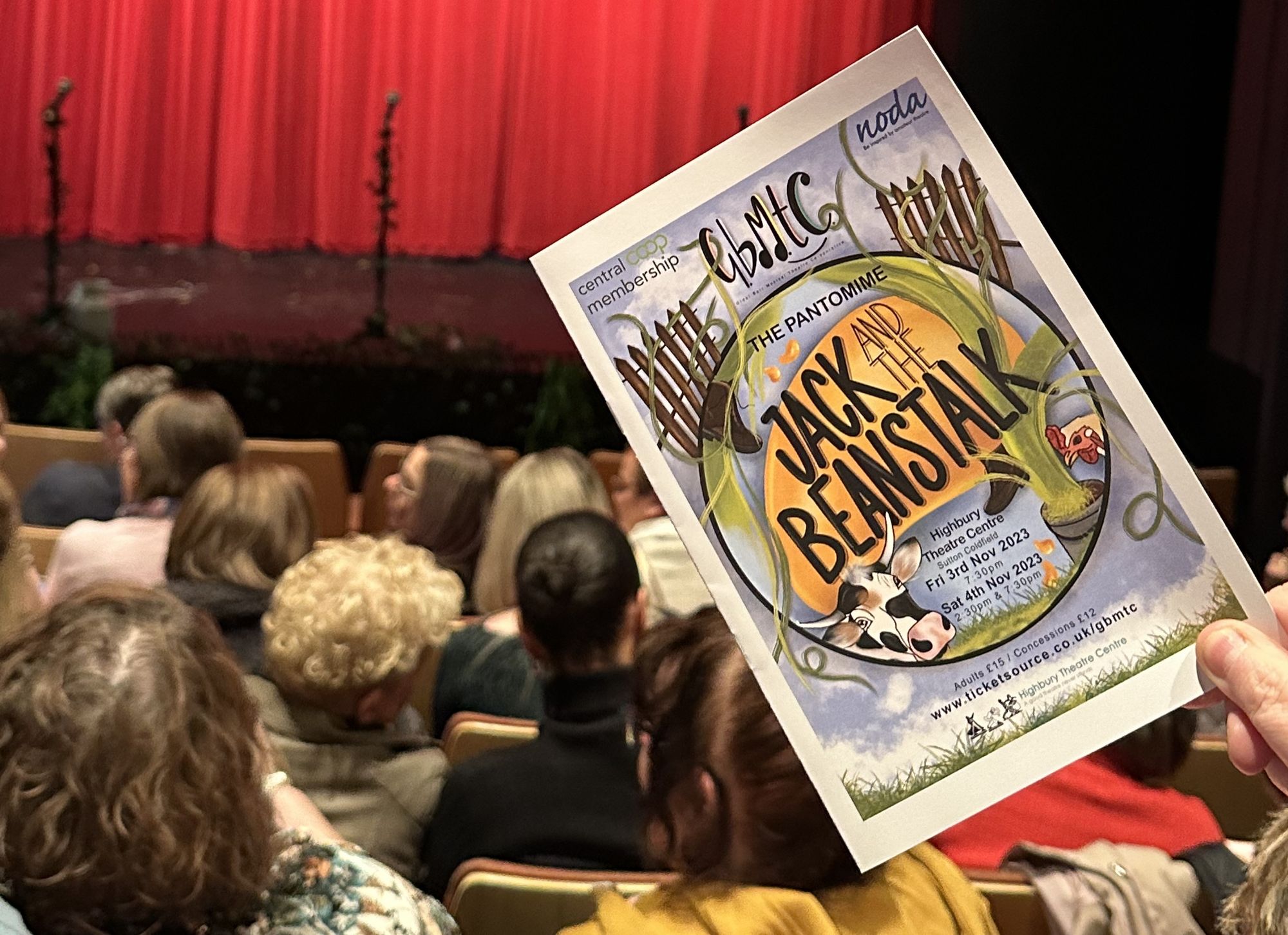 Our Central Co-op member Group 'Great Barr Musical Theatre Co-operative' (GBMTC) performed their production of Jack and the Beanstalk at the Highbury Theatre in Sutton Coldfield
Following the raving success, and award winning production of Cinderella last year, this years performance did not disappoint. A slapstick comedy by a super dedicated and talented cast who delivered a brilliant show that was enjoyed by all who attended.
From the start to finish, the show was delivered in the spirit of a pantomime with puns galore for young and old with dries of 'They're behind you...' and 'Oh no it's not..' echoed though the audience throughout the performance. The beauty of panto shone through with the most laughs coming from the performer with the least amount of lines to learn!, never has the word 'Moo' been so popular and funny!
The writing, performance, choreography, was amazing.
Well done to all members of GBMTC cast and crew for a brilliant show, and I cant wait for next years performance of 'The Adams Family... A new Musical Comedy'