Stories from Malawi: Boyfat
Meet Boyfat, one of the smallholder farmers we're supporting through Our Malawi Partnership.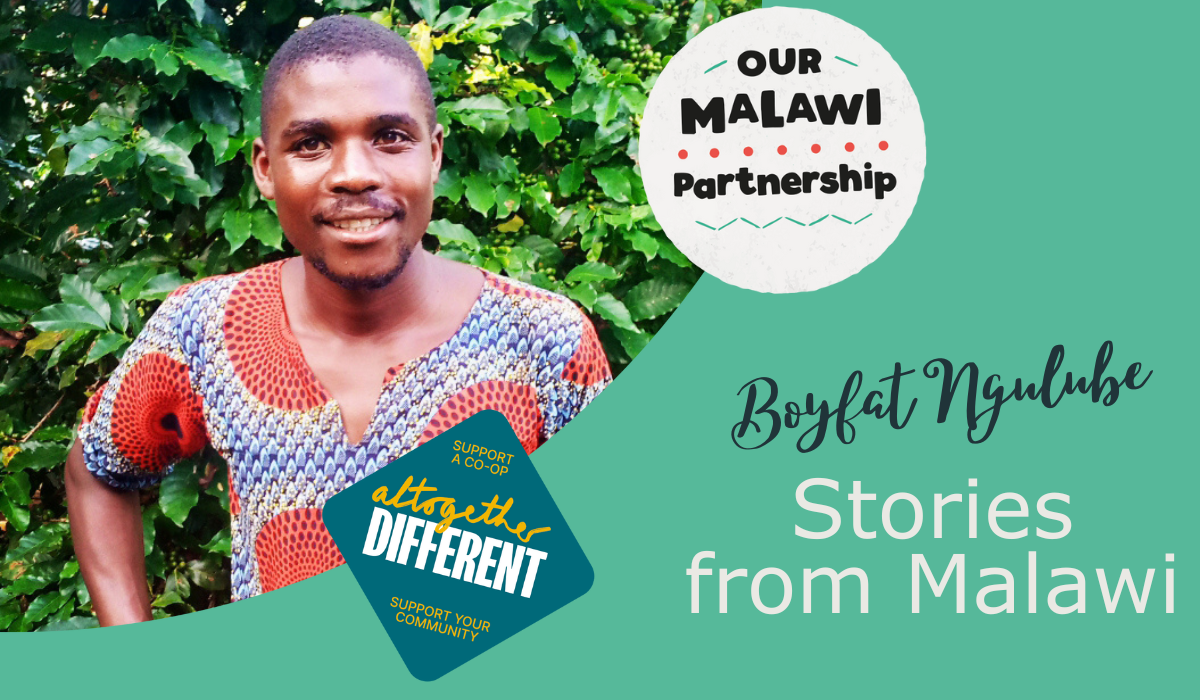 As part of this year's Co-op Fortnight, we're telling inspirational stories and sharing updates on how we are making a positive difference through co-operation.
This year in particular, you'll see stories from the Our Malawi Partnership initiative, which was launched last July, on the 100th International Day of Co-operatives, and is rooted in Co-op Principle 6 – co-operation among Co-operatives.
Meet Boyfat, one of the smallholder farmers we're supporting through Our Malawi Partnership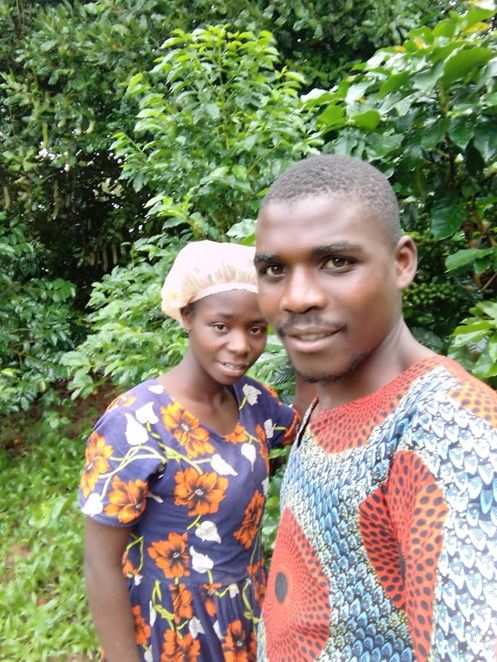 Boyfat Ngulube is a member of Nkhata-Bay Highlands Coffee Growers Co-operative in the Northern region of Malawi.
He has 5 years' experience in coffee farming and he owns two acres of land on which he's planted 1000 coffee trees, half of which are already producing fruit, the rest were only planted in 2021, so not ready yet.
Boyfat is 28, married with a child and holds a Malawi Schools Certificate of Education (MSCE).  Inspired by previous generations of local farmers and despite the challenges he faces, including climate change resulting in unstable weather conditions, plus pests and diseases impacting the productivity of coffee trees, he's determined to succeed.
As his co-operative has experienced a high turnover of staff, he has to rely on fellow farmers sharing their knowledge of coffee production. Delays in payment after the delivery of coffee also affects him - so investing his energy on other crops like beans and maize help, as they receive cash payments.
Through sheer hard work, Boyfat has managed to build a three bedroomed house, using iron sheets on the roof, and bought five pigs, which provide manure used to improve his coffee trees.
He wants to increase his coffee tree population to 2,000 to bring in more yield. This will increase income and enable him to support his child's education as well as buy further land and a vehicle.
Your shopping choices make a difference - buying products from the Our Malawi Partnership range, available in all Central Co-op stores, supports his future.