Oliver with a twist..............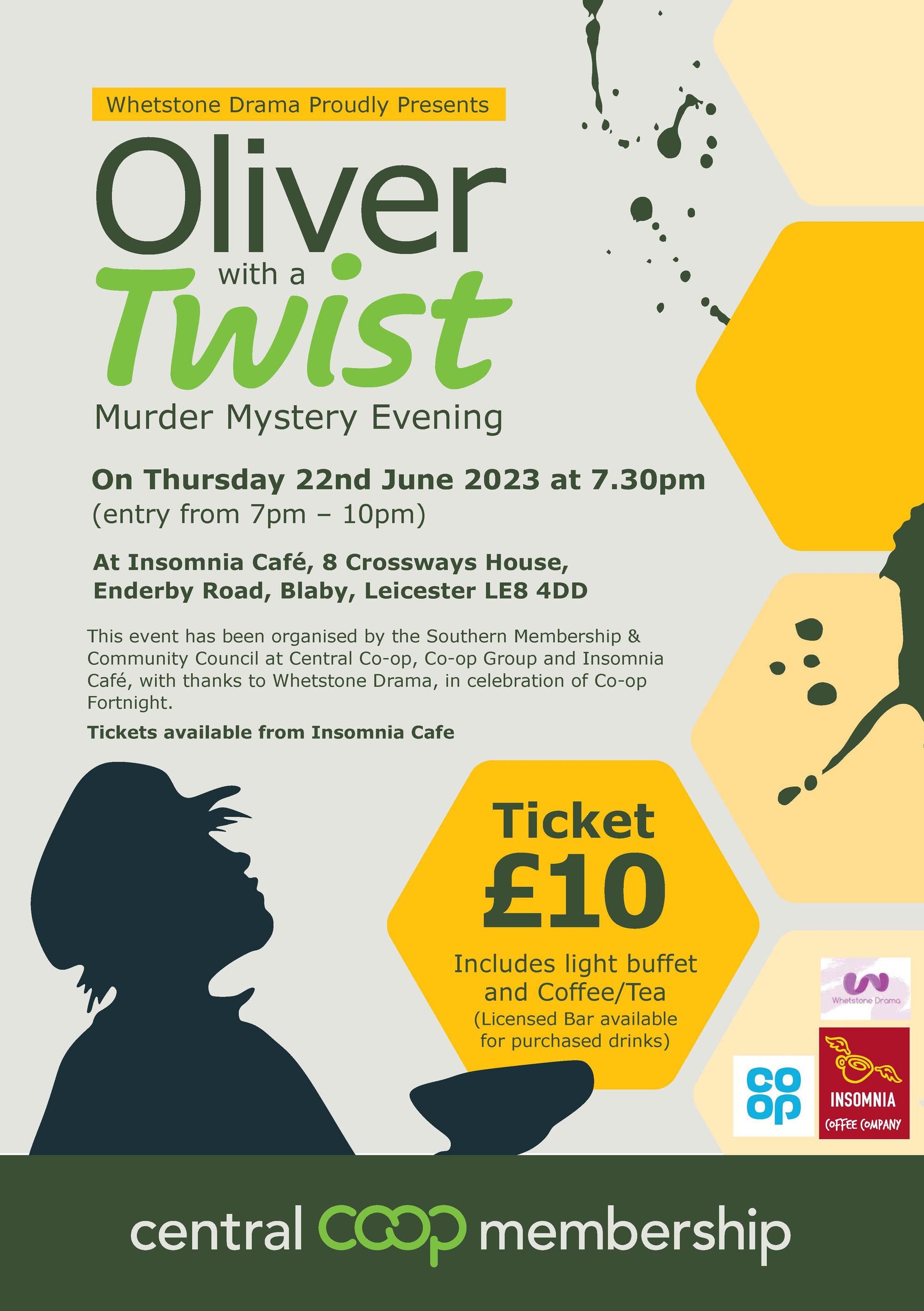 For the very first time, we have organised an evening of entertainment in our recently opened Insomnia Café in Blaby, Leicester.
The talented local Whetstone Drama Group, who are supported with a grant from the Southern Membership & Community Council, are presenting a Murder Mystery evening, with audience participation too.
Insomnia Café will be serving a light buffet, which is included in the £10 cost of the ticket.  Insomnia Café is licensed and alcoholic drinks are available to purchase too.
We are looking forward to a great night of fun and detective work so why not come and join us on Thursday 22nd June 2023 from 7pm.
Tickets are available from Insomnia Cafe, 8 Crossways House, Enderby Road, Blaby, Leicester LE8 4DD.
This activity has been organised in celebration of Co-op Fortnight, which takes place from 19th June - 2nd July 2023.