Northern MCC makes special Fairtrade Fortnight football donation to Chesterfield FC Women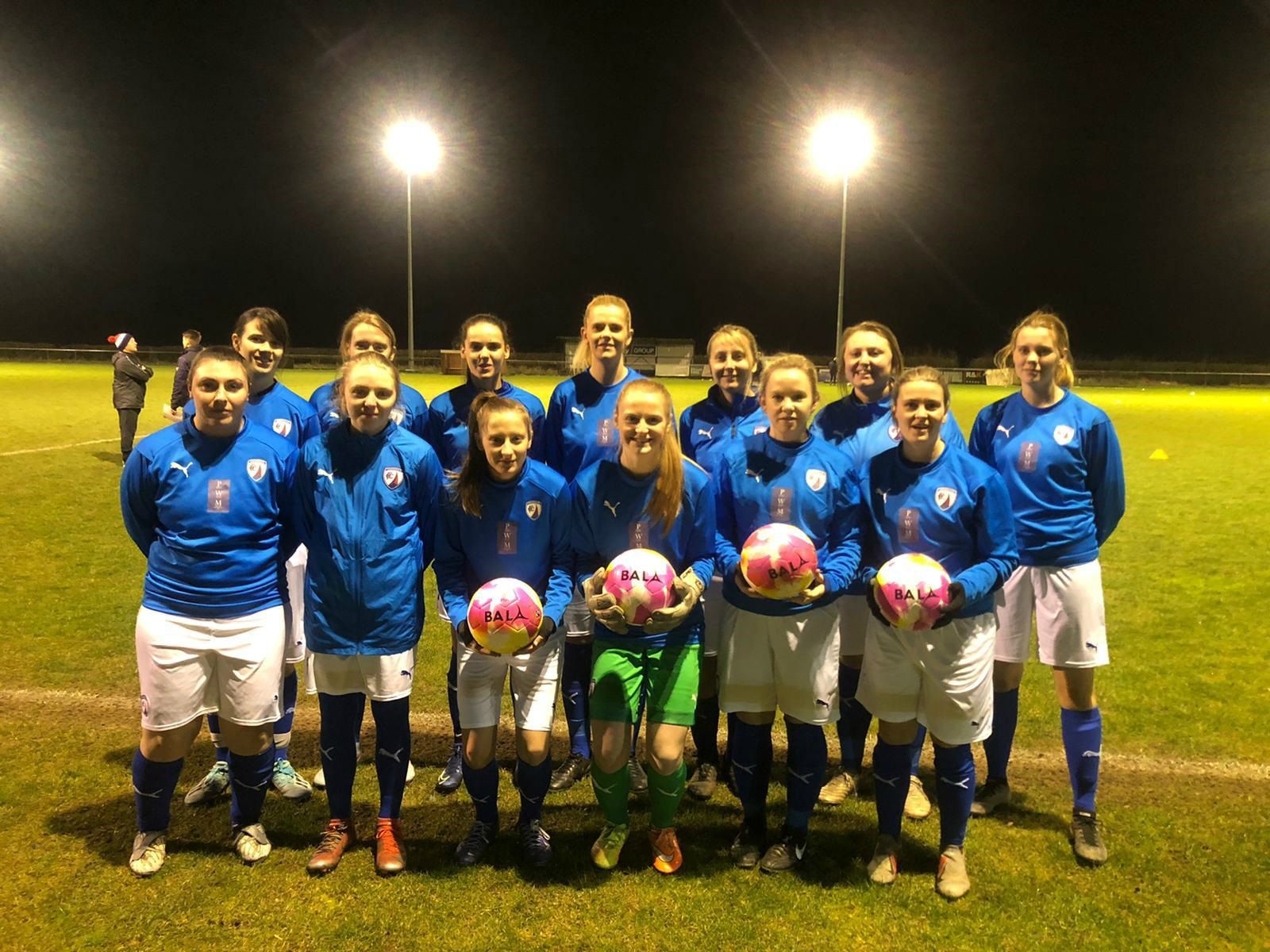 Central England Co-op has given footballers at Chesterfield FC Women a boost with a special donation of Fairtrade footballs to mark Fairtrade Fortnight.
The Society donated 12 Bala Play Fairtrade Footballs to the Spireites Women's team to help spread the Fairtrade message during two weeks of events aimed at celebrating the people who grow food, living in some of the poorest countries in the world and who are often exploited and badly paid.
The striking footballs are ethically made to Fairtrade standards so are produced by workers who get a fair deal.
The footballs have been donated by the Northern Membership and Community Council (MCC) at Central England Co-op and Phil Fee, Chairman of the Council, said donating the Bala balls was a great way of supporting the local community while also educating about Fairtrade.
Phil said: "Central England Co-operative has a long tradition of giving back to the community and we also welcome the opportunity to educate people about Fairtrade and ethical practices, so being able to donate these Fairtrade footballs give us a great chance to do both those things.
"As well as donating the footballs we also gave out Co-op Fairtrade bananas to the team and were able to explain where both of these products were sourced from and what makes them ethically produced.
"We have a great relationship with Chesterfield FC Women, so it is a pleasure to link-up with them during a special Fairtrade Fortnight where we celebrate 25 years of the Fairtrade Mark."
Michael Noon, Chesterfield FC Women manager, said: "The team members are thrilled with the new footballs and I'm sure they will get plenty of use. We would like to thank Central England Co-op for this kind donation which has been doubly rewarding as I know the link-up has really opened the women's eyes about Fairtrade and what that means for producers."
Fairtrade Fortnight is taking place from 24 February to 8 March and sees thousands of individuals, companies and groups across the UK come together to celebrate Fairtrade.
Central England Co-op is marking the campaign with a range of events across the 16 counties it covers from tea dances to school assemblies and workshops, to raise awareness of Fairtrade and the range of ethically-sourced products it stocks in its food stores.
You can find out more about Fairtrade Fortnight at Central England Co-op here https://www.centralengland.coop/food/fairtrade-fortnight
A Fairtrade Foundation video telling the story behind Fairtrade Footballs can be found here https://youtu.be/wTrFOLLvlGs