New look for Yorkshire food store including new sustainable space for local community
The Central England Co-op in Dodworth has been transformed inside and out, including a new community space giving a major boost to the village.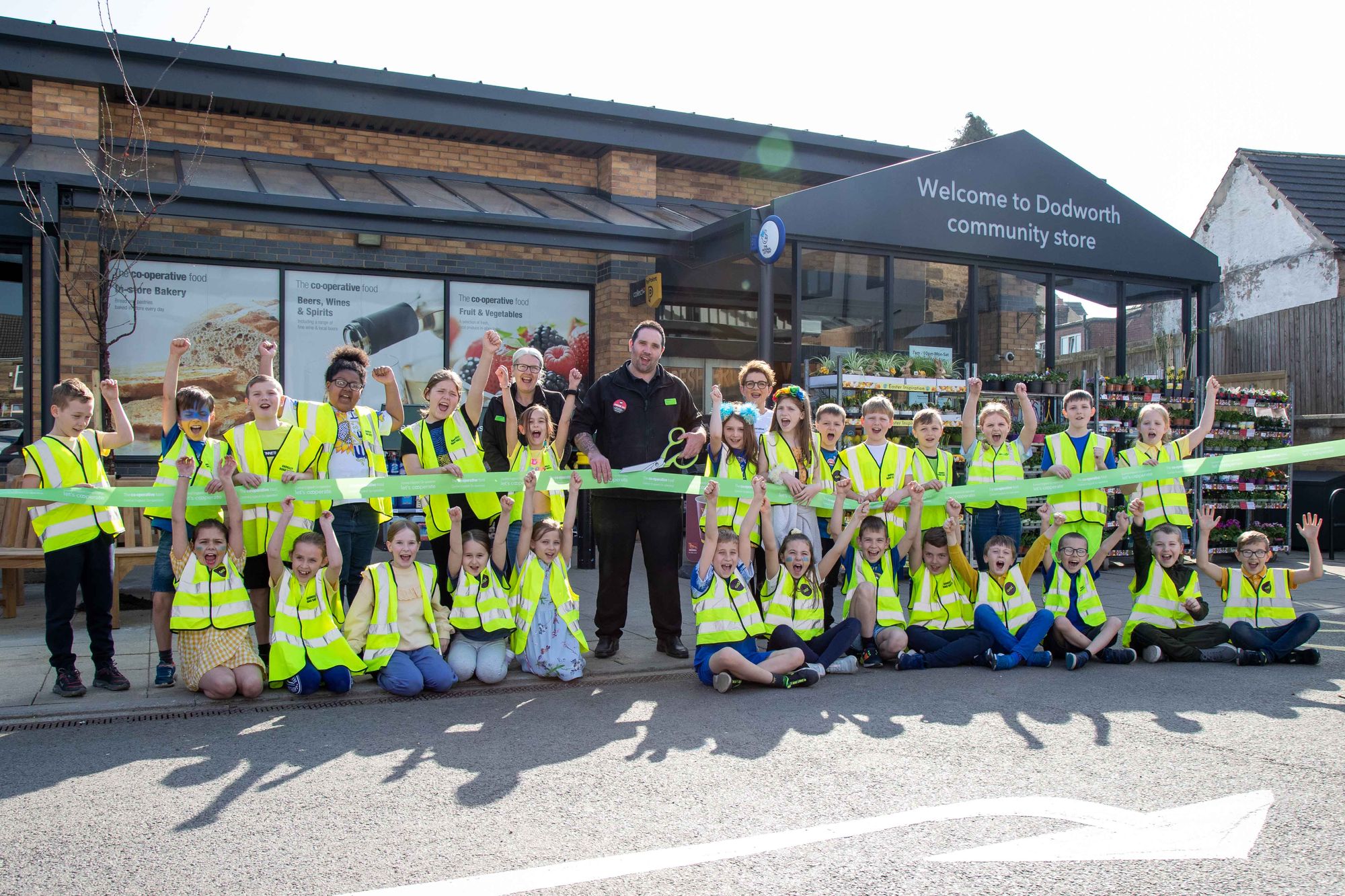 A Central England Co-op in South Yorkshire has been totally transformed with new features including an innovative sustainable space set to deliver lasting benefits for the local community.
The food store in High Street, Dodworth has been completely refreshed with a new look and new customer offering to create a contemporary store to meet the shopping needs of its customers and members.
The store now boasts new features including:
. A brand new zero-waste refill station offering products such as cereals, coffee, pasta, rice and dried fruit as part of long-term efforts to cut down on plastic packaging and waste
· New self-checkout tills, customer toilets with baby changing, new customer seating indoor and out, a new external sign, a recycle station, free water refills and a revamped food to go offering including an Insomnia Fairtrade coffee machine, Tango Ice Blast, F'real Milkshakes and hot food options, as well as new product ranges
· Outside the first of Central England Co-ops' new 'sustainable spaces' in partnership with Groundwork has been created including a new community garden area with seating, fruit trees and specially created artwork.
Schoolchildren from Keresforth Primary School in the village helped cut the ribbon on the new look store, which also saw the launch of the first part of Central England Co-op's ambitious sustainable spaces project.
The organisation has teamed up with charity Groundwork to create a range of different spaces on land around its own retail stores and funeral homes and Dodworth has seen the first of those projects to open with the children enjoying a tour of the project and taking part in some activities during their visit.
Dodworth Store Manager Liam Turner said: "It's been such an exciting day to finally unveil our brand new look and we're all so thrilled that this store has been chosen for such a significant transformation which offers our customers and members a much-improved shopping experience and some great new ranges and features.
"It was fantastic to welcome children from Keresforth Primary School down to help cut the ribbon, give them a tour around the new look store and for them to enjoy the wonderful new sustainable space and see what it will offer to young and old in the village for years to come.
"I would like to thank our fantastic community in Dodworth for their patience while the work has taken place to bring this transformation to life. I hope now they have seen the end result they will agree with us it's been worth it."
The sustainable space includes a community garden area with seating, fruit trees and an accessible slope, community artwork by artist Adrian Moakes and a 'happy to chat' bench has been installed on the High Street side to help combat social isolation.
Other features installed include a free bicycle repair station and a small, wooden community library where locals can leave and pick up books to share the joy of reading.
Work on the sustainable space was carried out by contractors Trios Group, while Groundwork Yorkshire were on hand at the launch to talk to the children from Keresforth Primary School and get them involved in some green-fingered activities.
Graham Duxbury, Groundwork's UK Chief Executive, said: "It's great to see the positive impact that our partnership with the Central England Co-op is having on local communities. This is an exciting project to create a space that will help people connect with nature and improve their wellbeing."
There was also entertainment on hand for shoppers at the relaunch with popular drumming group Valley Beats, which has groups in Holmfirth and Denby Dale and has received funding and support from Central England Co-op's Northern Membership and Community Council (MCC), putting on some special performances which the children were able to join in.
The High Street Food Store in Dodworth is open from 7am to 10pm, Monday to Saturday, and 10am to 4pm on Sunday.
The store offers a wide range of products from everyday necessities to something a little more special. This includes fresh fruit and vegetables, an in-store bakery offering breads and pastries, chilled beers and wines and Irresistible and Fairtrade product ranges.
There is also Lottery, Paypoint, Collect Plus and foreign currency, as well as a lifesaving defibrillator for the local community and a free cash machine.
Take a look at the new look store: