New Central England Co-op research on Easter buying habits revealed
The research reveals some interesting shopping trends in stores in the lead up to Easter 2021.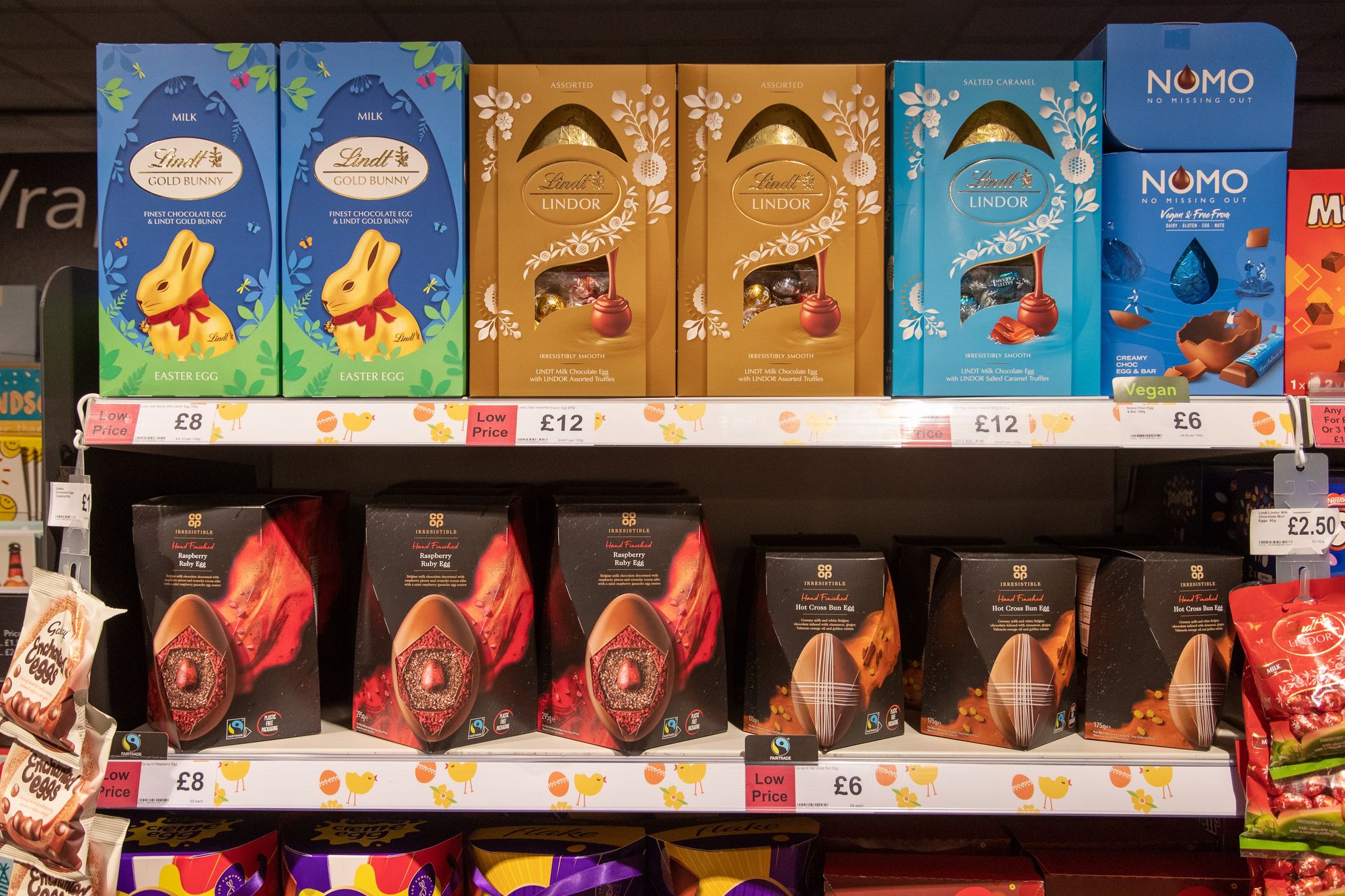 New research from Central England Co-op has offered an insight into the shopping habits of customers ahead of this year's Easter celebrations.
The data gathered from across the retailer's over 260 food stores compares spending in the lead up to and including Easter weekend 2021 to previous years and highlights some interesting trends, possibly impacted by the circumstances of Covid restrictions this time 12 months ago.
Easter egg hunts are an increasingly popular way to keep to kids entertained and the data suggests many families looked to lift some of the boredom caused by restrictions by holding a hunt at home.
Central England Co-op stores saw a boom in sales of Easter Egg Hunt arrows, special chocolate eggs for the hunt, as well as crafts and Easter bonnets.
The popularity of hot cross buns continued to grow with the traditional product still favourite but alternative flavours are increasingly being turned to for a treat.
Over 24,000 hot cross buns were sold last year, with the leading product Co-op traditional hot cross buns, but there was strong growth in less traditional flavours such as Co-op Irresistible Chocolate Brioche, Apple and Cinnamon and Cranberry and Orange hot cross buns.
While sales of Easter eggs were strong again, it was bags of miniature eggs that were more popular with shoppers looking for a quick Easter treat.
Cadbury's Mini Eggs, Nestle Aero Milk Chocolate Mini Eggs and Galaxy Enchanted Eggs were the best sellers, while they was also significant year-on-year growth in Co-op Solid Milk Chocolate Eggs.
In the bakery section, on Easter weekend breakfast items such as croissants and pancakes sold well, while Co-op Easter Character Cupcakes and Co-op Easter Clusters Cake proved popular, up 140%.
Shoppers looking for a drink with their Easter celebrations looked to a familiar favourite with Co-op Irresistible Prosecco seeing growth year-on-year, while red wine sold better than white wine, possibly as it pairs well with the traditional Easter lamb which also saw strong sales.
Central England Co-op stores have some great products on offer for Easter 2022 and Co-op has reaffirmed its environmental credentials by offering only plastic packaging free Easter eggs, as part of its commitment to eliminate unnecessary plastic from its own-brand ranges.
Co-op eradicated the use of plastic inner packaging and windows for all of its hollow Fairtrade Easter eggs, which saves over 14 tonnes of unnecessary plastic.
Central England Coop is giving its members 20% off all its own-brand, Fairtrade Easter eggs including delicious new eggs such as the Co-op Irresistible Raspberry Ruby egg (£8) and the Co-op Irresistible Hot Cross Bun Egg (£6).
There are also great options for vegans, with the Gro Choc Orange Egg-splosion egg (£3.50) a delicious choice and also in plastic free packaging, and Central England Co-op members can get 20% off.
There are also some fantastic hot cross bun options available in store, including Co-op Irresistible Richly Fruited Hot Cross Buns, Co-op Irresistible Chocolate and Salted Caramel Hot Cross Buns and Co-op Irresistible Carrot Cake Hot Cross Buns available for 2 packs for £2.50.
There are also great gift options available, such as Easter horticulture gifts and eco-friendly chick, lamb, rabbit and cow soft toys from the Keel toy range.
Find the latest deals at https://www.centralengland.coop/deals/ and find your nearest store at https://stores.centralengland.coop/