Murder Mystery at Insomnia Cafe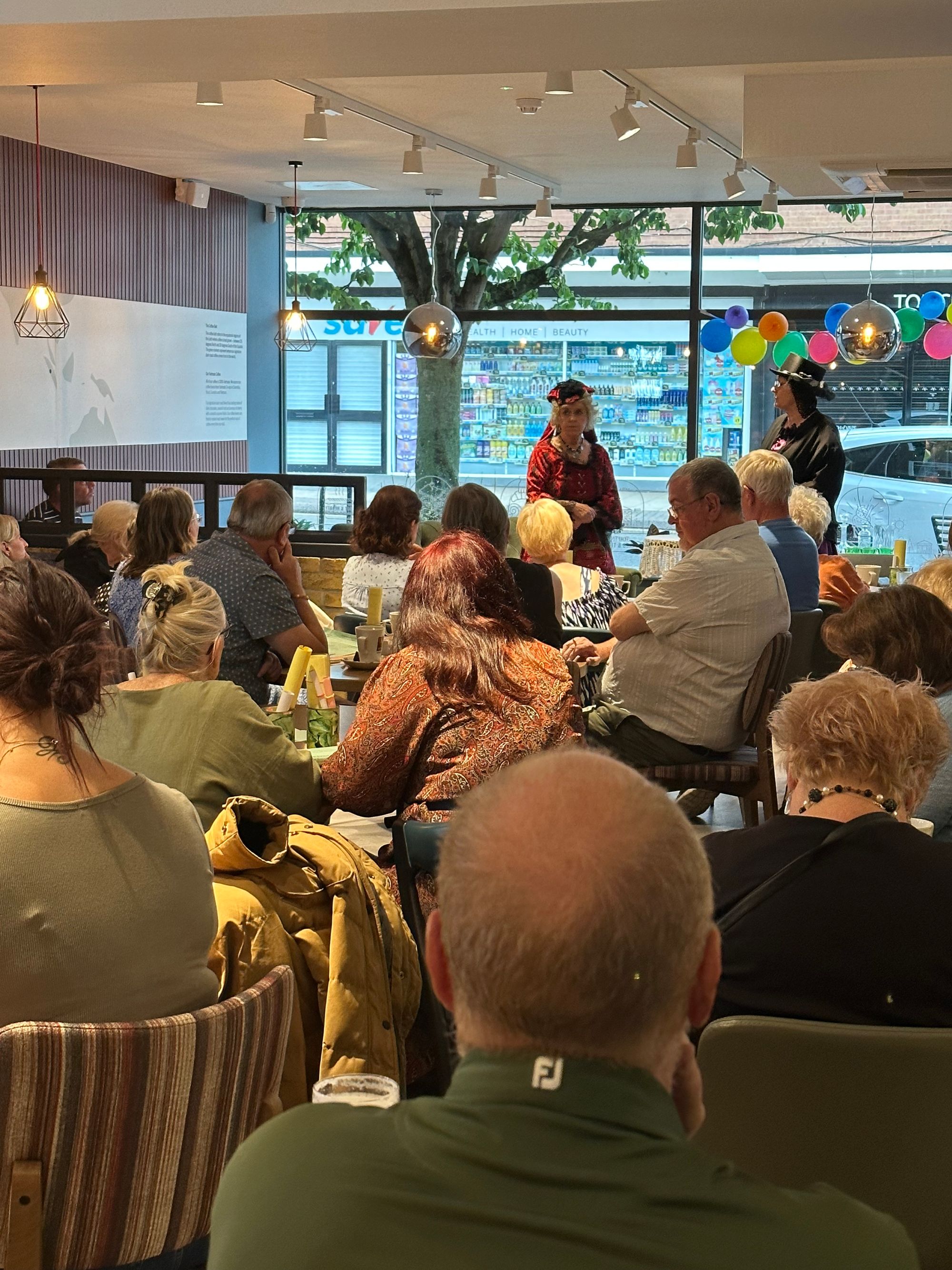 Last night we held our very first evening event to celebrate Co-op Fortnight in our Insomnia Café in Blaby. And it was a sell out!
The very talented Whetstone Drama Group, who receive an annual grant from us, performed their murder mystery evening, entitled Oliver with a Twist.  The audience were given clues to "who done it, where and when" throughout the four scenes and enjoyed the challenge of trying to solve the murder.  All was revealed in the final scene, prior to which the audience handed in their guesses on which character they thought did the deadly deed.  There was one winner, and three runners up, who all received a prize.
Insomnia Café provided the buffet and refreshments and the licensed bar was open too.  We were joined by our friends from Co-op Group to celebrate working in co-operation and money raised from the raffle prizes were split between Dementia UK, our charity, and Barnardos, Co-op Group's charity.