Men Utd !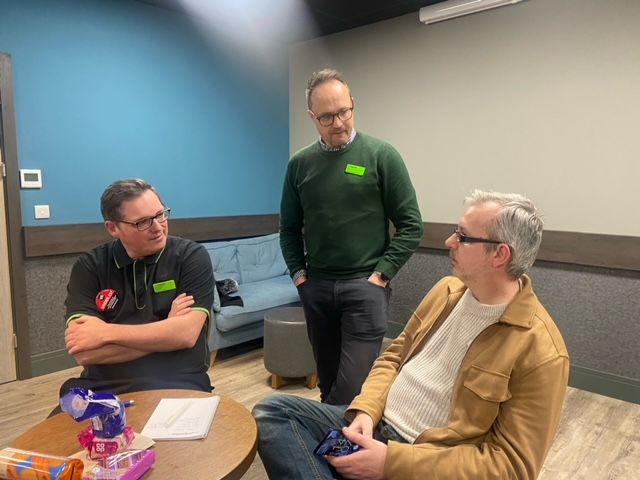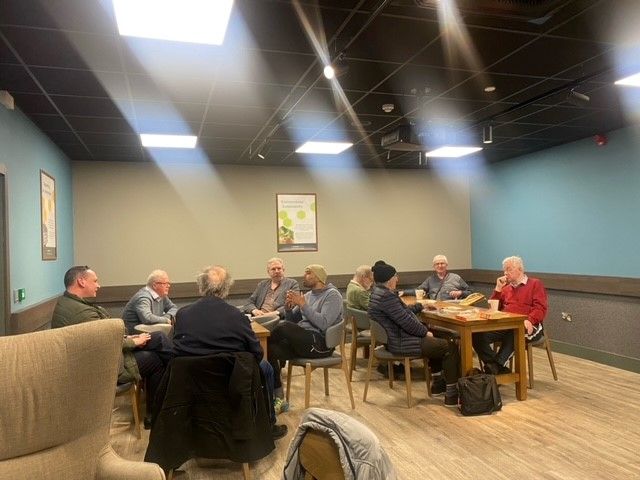 Men United - written by Elaine Dean, Northern MCC
Northern MCC members Paul Robinson and Elaine Dean had an idea to start a friendship and chat group for men at our Insomnia cafe in Littleover. This initiative was supported by the store manager Oliver Buxton and Area Manager Chris Berry. The working title is Men United !
We advertised quite widely and launched on 22nd March 2023 at 1.30 -3.30pm. All told a total of 12 men showed up, some were curious random customers and some were recently widowed who welcomed the chance to get out and chat. We also had the support of board director John Howells and senior Area Manager Ben Birdsall.
We had dominoes supplied along with playing cards, books and magazines but it all seemed to be chat and some very good conversations.

After our initial meeting where we provided free coffee, we will still provide biscuits but the group will be run by Paul and Oliver with support from Chris Berry. John Howells hopes to set a group up in Castle Donington when the new cafe is up and running and Paul also wants to set one up in Bakewell Insomnia when we learn what works well.

The time passed quickly in convivial company and all agreed it had been a very pleasant way to spend an afternoon.