Members make donation to support victims of domestic abuse in Leicestershire
Central England Co-op Southern MCC members have made a voucher donation to the Domestic Abuse Investigation Unit at Leicestershire Police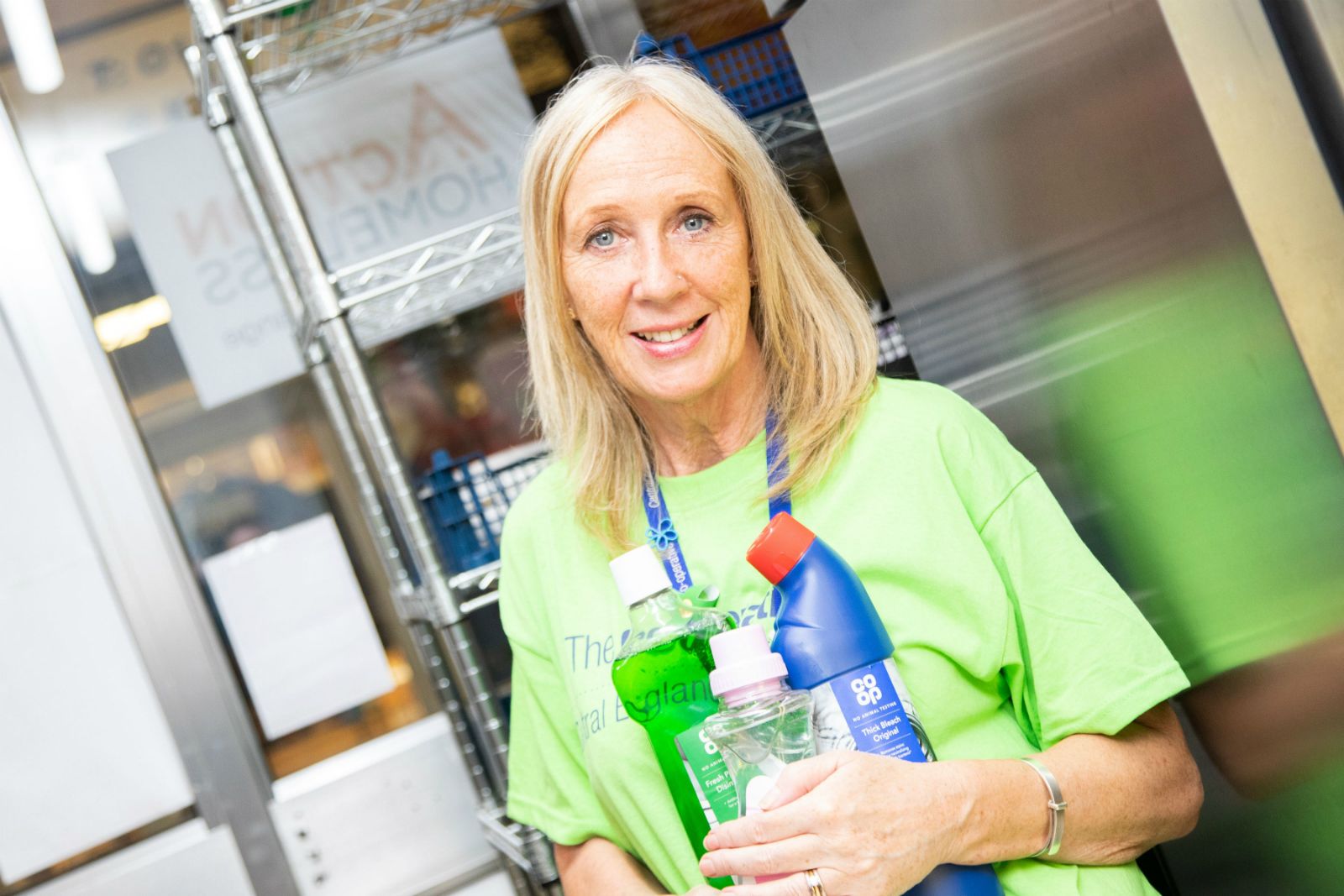 Victims of domestic abuse in Leicestershire who may have had to abandon their homes without being able to retrieve vital self-care items are to be supported by a donation from members at Central England Co-op.
The retailer's Southern Membership and Community Council (MCC) have donated £200 in vouchers to the Domestic Abuse Investigation Unit at Leicestershire Police which will allow the unit to ensure victims it works with to access items such as toiletries and hygiene products they may have had to leave behind when fleeing a violent situation.
The council, made up of Central England Co-op members and colleagues, decided to provide the funding after a representative from the unit spoke about their work and the increasing challenges at a recent event held by the MCC for International Women's Day.
Karen Bevan, Member and Community Relations Officer for the Southern region at Central England Co-op, said the council was delighted to support such an important cause in these difficult times.
She said: "We were really pleased to welcome Detective Constable Lucy Chafer from the Leicestershire Police Domestic Abuse Investigation Unit to speak at our International Women's Day event in March and everybody who virtually attended couldn't help but be impressed by the work they are doing and moved by the heartbreaking position the victims they support can find themselves in.
"Therefore, the MCC was determined to find a way of offering its support for the valuable work the unit does and to help victims in a small but important way so they can receive vital items for their immediate welfare and wellbeing after seeking refuge."
Detective Inspector Mike Chandler from the Domestic Abuse Investigation Unit at Leicestershire Police thanked Central England Co-op members for the donation.
He said: "We work with a number of partners to provide full support and advice to women who have been victims of domestic abuse and to ensure their welfare and wellbeing. This generous donation will be an incredible help in assisting us with providing vital items for many women at a very vulnerable time of their lives."
The Southern MCC is made up of Central England Co-op members who are passionate about their community and want to make a difference within it. Each council is given funding and support by the Society to organise activities and events.
People can find out more about the work of the MCC by visiting https://www.members.coop/