MCC support social action in Birmingham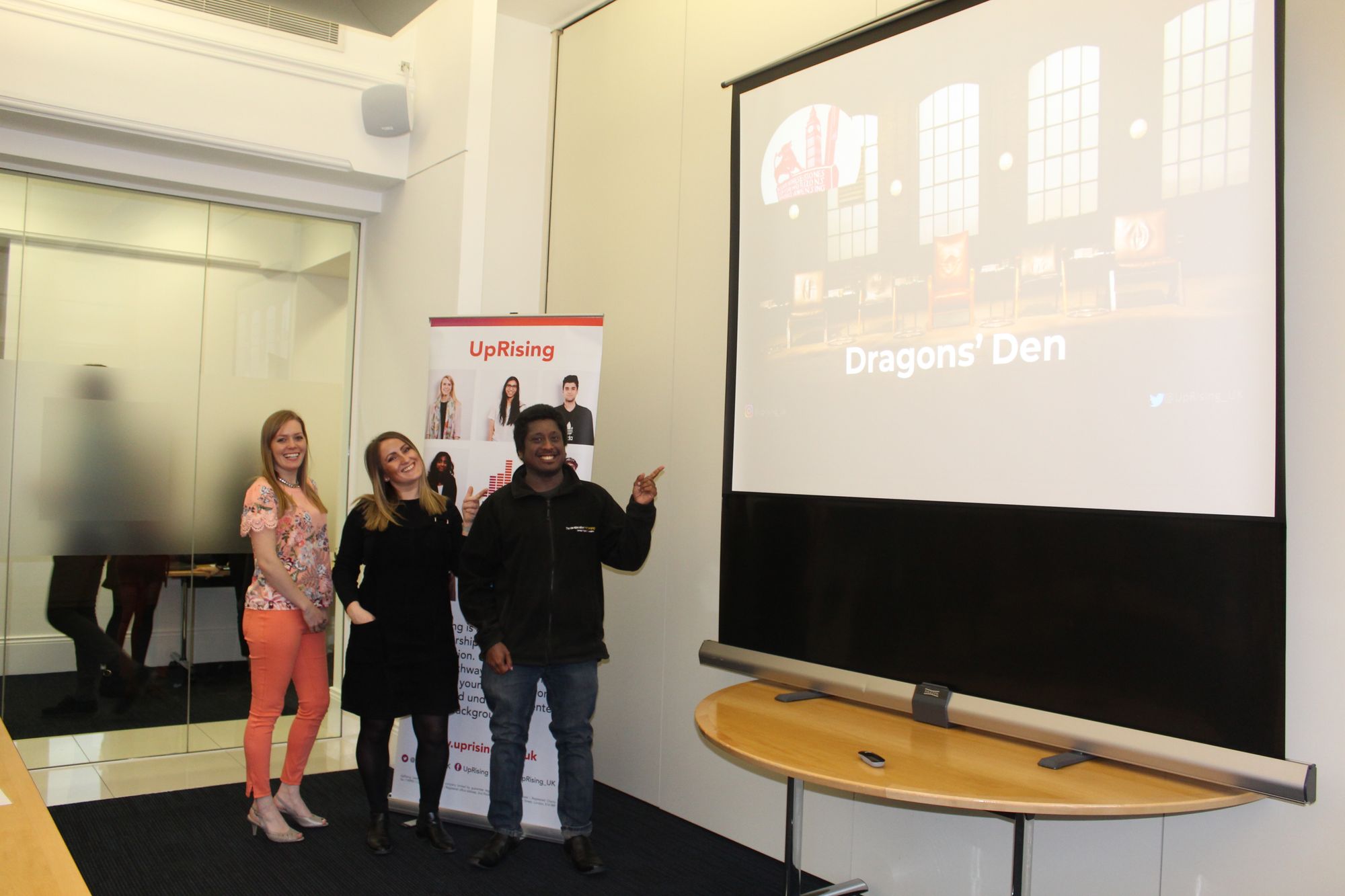 Our MCC Ambassador Shaz has recently been out in Birmingham supporting UpRising - a regional young persons education organisation the Western MCC have been working with.
The Western MCC agreed to help UpRising with some financial funds to support young people in their Leadership and Environmental programs, through Dragons' Den style events. This event is part of the Leadership Programme, where young people pitch for an amount of money donated by Central England Co-operative Western MCC to help support their Social Action Campaign. Shaz and fellow Dragons' were on hand to give advice and feedback to the young people on the programme while also making the decisions on the amount of funding they allocate to each group within the Leadership Programme.
Shaz Rahman, Western MCC Ambassador, said: "I really enjoyed attending the event. The UpRising participants are engaged, passionate and came up with innovative ideas.

"Some of the ideas included a campaign on getting free bus travel for asylum seekers, creating a media channel to talk about STI's and an art exhibition to bring visibility and to help give the homeless a voice. All of the projects have social value and all of the UpRising participants are keen to learn about how they can make an impact on the issues they have chosen.

"As a Dragon I feel that I was able to impart useful advice to the participants using my years of experience as a co-operator and campaigner. The scope of some of the projects was too ambitious. The other Dragons and I were able to provide our knowledge and experience to help the participants bring focus to their ideas. The participants were receptive to our feedback and hopefully will be able to implement it so they can deliver successful projects."
Charlie Pendlebury, Birmingham Programme Coordinator for UpRising, said: "Dragons' Den is an event where participants on the UpRising Leadership Programme pitch their social action campaign ideas to a panel of professional judges. The campaign themes this year were around mental health, sexual health, education, refugees and homelessness. Each team could pitch for up to £100 for their campaigns which will help them to fund their idea and ensure its success.
"Thank you to our judges Sophie Drake, Shaz Rahman, Neelam Heera and Sarah Edwards for providing some fantastic advice and guidance on the campaigns. We are really looking forward to seeing where these campaigns go!"
We shall be working with more UpRising young people on their environmental programme soon.