MCC Support Fun Run at Downing Drive Co-op Store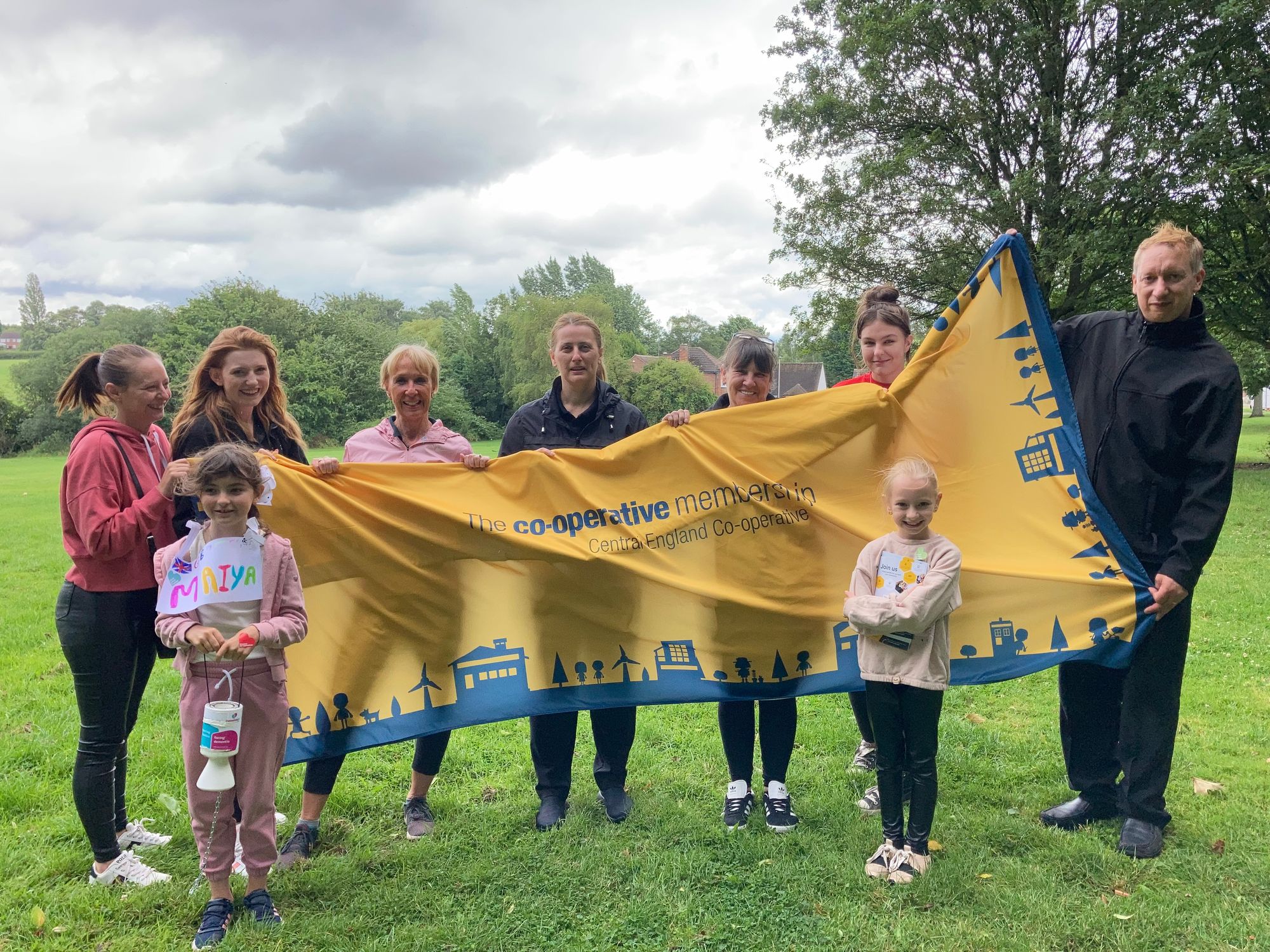 Today, the Southern Membership & Community Council supported our Downing Drive Store with raising funds for Dementia UK and promoting membership.  Colleagues, their children and MCC members ran around the adjacent park twice, collecting donations during and after the event.    We just managed to dodge the rain, although you will see from the photograph it was still a little breezy.  Once we had cooled off, we went back into store to talk to customers about the benefits of membership.  
It was great to take part in this fun event and thank you to Meshell, Team Leader at the Store, for getting us all organised.