MCC backs Christmas appeal supporting survivors of abuse and exploitation
Funeral Director joins with Western MCC to make special festive donation to Black Country Women's Aid.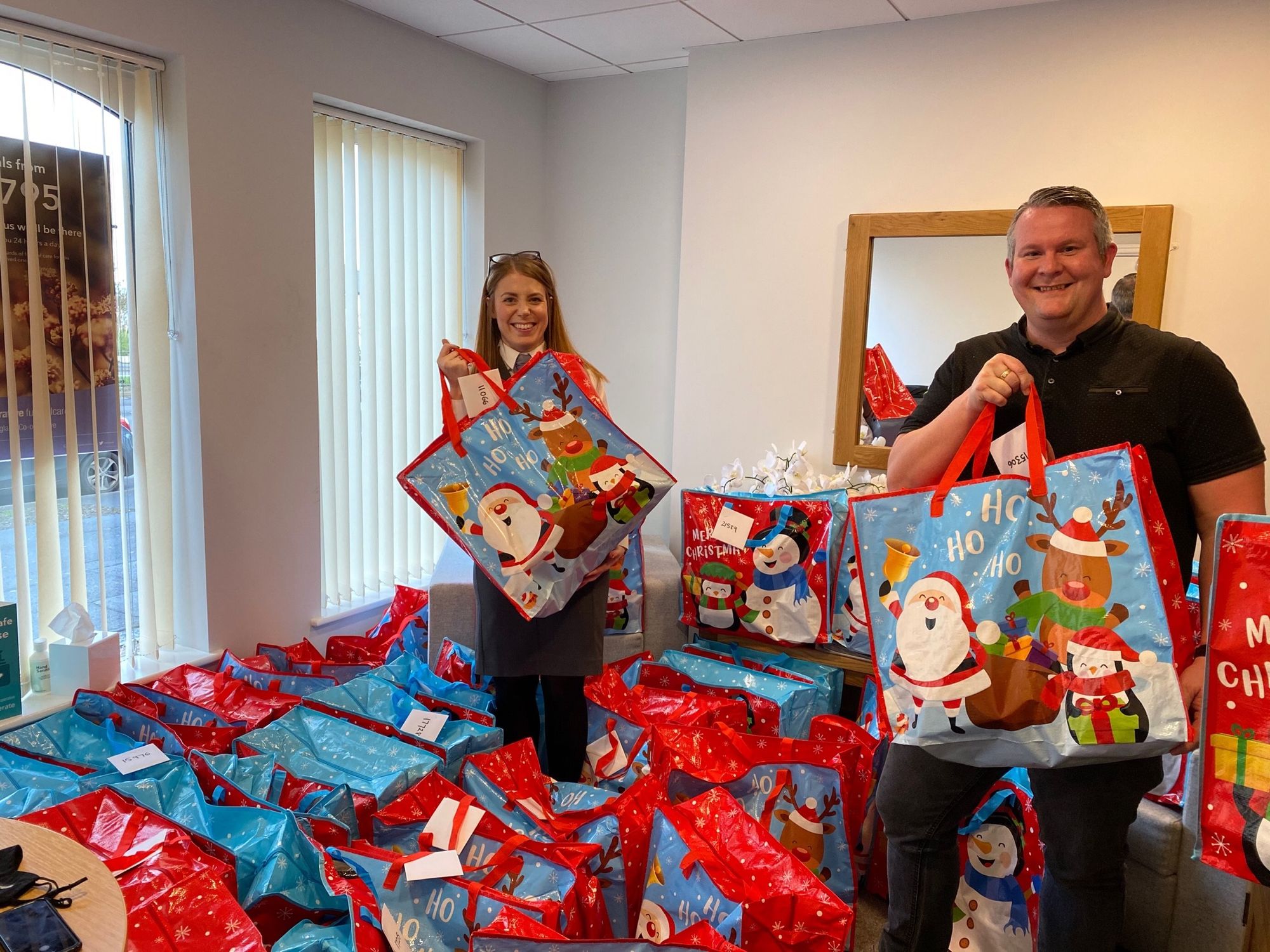 A Black Country charity giving vital support to victims of abuse has been backed in its festive appeal with special donations from Central England Co-op.
West Midlands-based Central England Co-op Funeralcare Funeral Director and community champion Jordan Chance-McNally heard about the Black Country Women's Aid plea for help as they look to provide Christmas cheer to families they work with and she jumped at the chance to support them.
For a self-confessed 'Black Country girl', it was a cause close to Jordan's heart, so she sought help from the Society's Western Member and Community Council (MCC) and started work putting together special 'Christmas Wellbeing Boxes' to donate.
The MCC pledged £1,000 to support the cause and Jordan and the region's Member and Community Relations Officer James Knight created and delivered 51 gift bags in total made up of essential products, food and Christmas gifts to help families this festive period.
Jordan said: "When I heard about Black Country Women's Aid and their Christmas campaign I really wanted to help, and I am so grateful to James and the MCC for giving us such a generous grant to help provide a Christmas boost to people who really need it.
"The wellbeing boxes have been given to 51 families under the care of the refuge and include basic essentials such as toiletries and baby wipes, as well as luxury Christmas food items.
"We have also included gifts tailored to each family including board games, baby toys and books. Julie, Funeral Administrator at our Great Brook Street Funeral Home in Birmingham, and her mother also knitted a soft toy for each child.
"These boxes will hopefully provide a smile to families over Christmas that might not have the resources to treat themselves. After a year of such unprecedented times which has seen more and more families struggling, it is really important to both James and I to be able to work within our communities especially at Christmas."
Black Country Women's Aid launched a Christmas campaign so families in refuge have presents to open on Christmas Day and survivors in their new homes feel less alone, as well as just to help put a smile on people's faces.
James Knight, Member and Community Relations Officer at Central England Co-op, said: "Black Country Women's Aid do some fantastic work to support victims of domestic abuse, sexual violence and modern slavery.
"As a co-operative society working at the heart of our communities, this was a cause our MCC were really keen to provide to support to this Christmas and I hope these wellbeing boxes help spread some festive cheer."
Find out more about how Central England Co-op is supporting its communities this Christmas at www.centralengland.coop/food/christmas