MCC Ambassador has a 'Buzzing' Time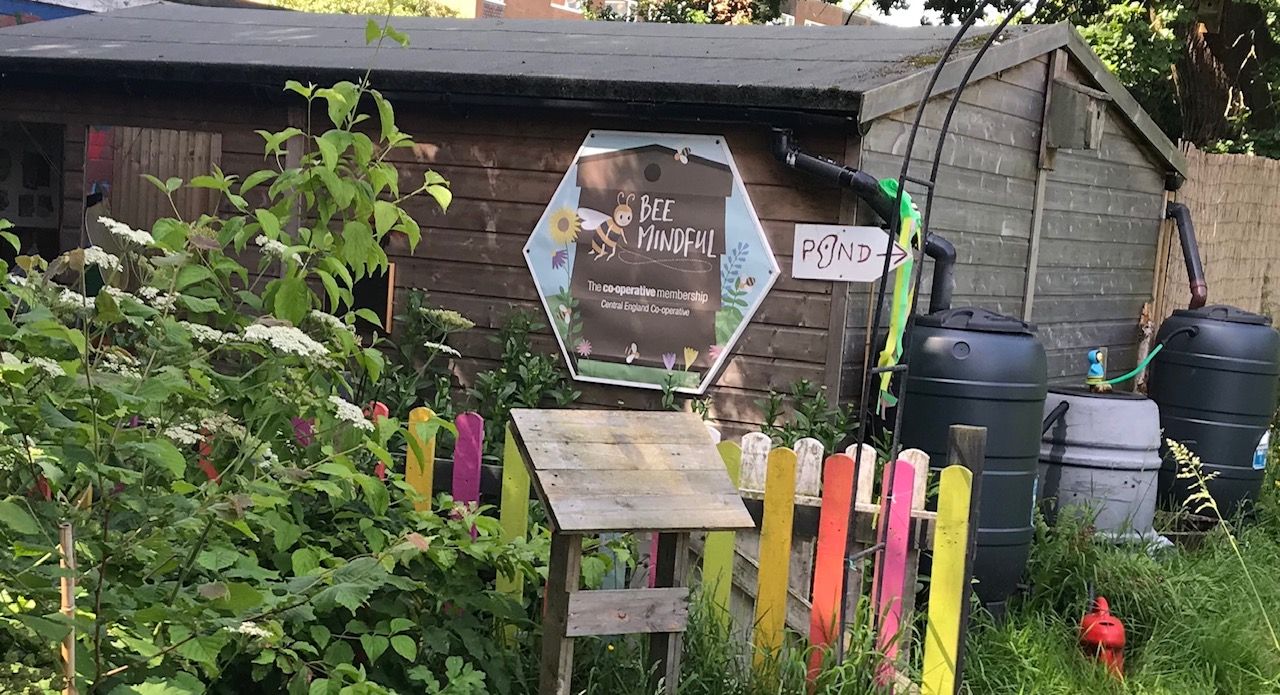 I had the opportunity to visit the bee education program run by Eco Birmingham at Allens Cross Community Garden in Northfield. Since the garden is two miles from my house and it was a lovely day, I decided to cycle to the Garden, though it is well hidden so I cycled right past it.

With the help of James I was eventually able to find the Garden and I was delighted with what I found. The Garden was busy with activity. Local gardeners were lovingly tending their produce, including innovative jeans and bras with plants in them. The jeans were padded with straw to give them structural integrity.

I joined one of the two Eco Birmingham groups, where school children and James' children learned about the importance of bees, including things like how hives are formed; the importance of the Queen Bee and of course how vital Bees are to our food supply by pollinating a whole host of food crops, everything from Strawberries to broad beans. Without bees we would have to artificially pollinate all of these crops, which would be incredibly expensive and logistically a nightmare. I was really pleased to see how engaged the children were with the workshop and how excited they were to learn about bees. We were told about how pesticides are deadly to bees and that we should be planting bee friendly plants like Comfrey and Sunflowers.
The session ended with everybody sampling a few delicious pots of honey that Central England Co-op provided. My personal favourite was the pot of honey from Chile. Everyone involved really enjoyed the session and we all found it really informative. Bees are vital to us, which makes it important for us to learn about how we can help Bees as much as possible.