Major investment set to create completely new look for Yorkshire food store
The transformation will also include a sustainable space for the local community to enjoy including a sensory garden and orchard.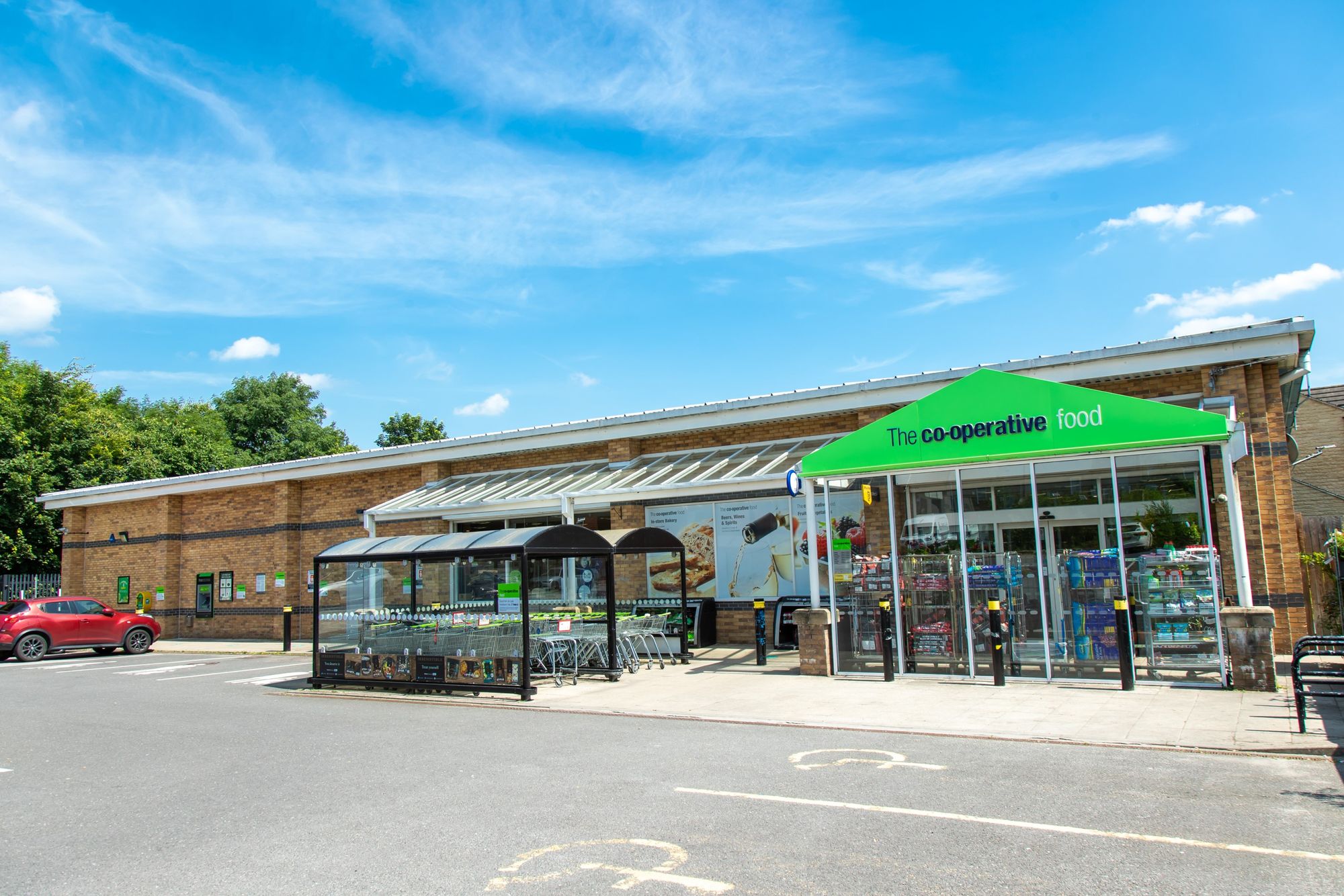 A Central England Co-op in South Yorkshire is being transformed with new features including an innovative sustainable space set to deliver lasting benefits for the local community.
The food store in High Street, Dodworth is being completely refreshed with a new look and new customer offering to create a contemporary store to meet the shopping needs of our customers and members.
Work is progressing and the store is planned to relaunch on Friday, 25 March alongside the launch of the first part of Central England Co-op's ambitious sustainable spaces project which will also be unveiled in the Yorkshire village at the same time.
The organisation has teamed up with charity Groundwork UK to create a range of different spaces on land around its own retail stores and funeral homes and Dodworth will see the first of those projects to open.
The transformation includes:
· Inside the store changes will see self-checkout tills installed, customer toilets with baby changing and a revamped food to go offering including an Insomnia Fairtrade coffee machine, Tango Ice Blast, F'real Milkshakes and hot food options
· Outside will see the first of Central England Co-ops' new 'sustainable spaces' in partnership with Groundwork UK including a sensory garden, community orchard and planting area and bicycle repair station for the local community to enjoy
Dodworth Store Manager Liam Turner said: "We're delighted to have seen our store chosen for such a significant transformation which will make a huge difference to the shopping experience for our customers and members and create a store fit for the future we can all be proud of.
"We're really excited about the new features and ranges which are being added to the store, as well as being able to offer the village such a wonderful new outdoor space to enjoy helping us to create a sustainable Society for all.
"Unfortunately, there has had to be some disruption taking place due to the scale of the works and I'd like to thank our wonderful community in Dodworth for their patience. I'm sure once they see the result of the transformation, they'll agree with us that it'll have all been worth it."
Work on creating the sustainable space at Dodworth has been ongoing since January with contractors Trios Group leading on the development, which also includes a new disabled ramp to aid access, community artwork and a community library where locals can share books.
Hannah Gallimore, Social Change Manager at Central England Co-op, said: "We're really thrilled to be working with Groundwork UK on our sustainable spaces project to provide truly transformative spaces for the benefit of the communities we serve.
"We can't wait to unveil the first of these spaces at our Dodworth store which offers some wonderful features that we hope will have a positive impact on the environment and the enjoyment of the site for the local community for many years to come."