Lutterworth Watercolour Artists' Co-operative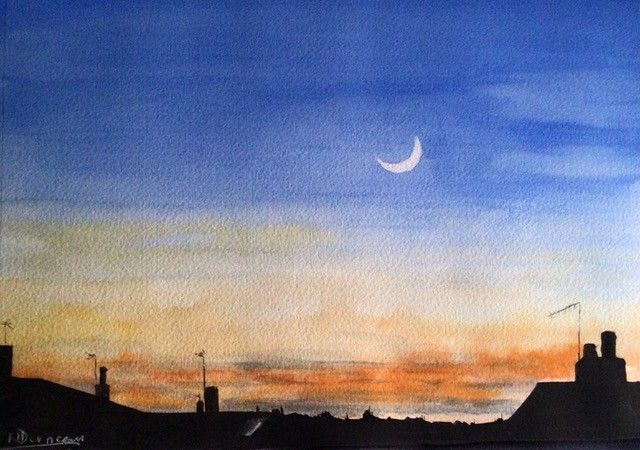 The latest project and challenge for our Lutterworth Artists' was based on "Skies" and 28 paintings were submitted.  We are optimistic that their final project "Scapes" (Land and Sea), which ends on Sunday 16th May 2020, will be their last on-line.  If it all goes to plan and the Government Roadmap stays on course, they are very much looking forward to meeting together once again at the Town Hall in Lutterworth.
This is their 15th project since lock-down and over the course of the pandemic, members have produced a staggering 347 paintings!  This is an amazing achievement, demonstrating how our members have not only been staying in touch, but continuing to improve their skills too, and with lots of support from each other.  We are always impressed by the high quality of paintings, so much so, we have included some of their paintings based on the pandemic in our latest newsletter to members, so please look out in your inbox for a Society email shortly.