Long Service recognised at Chatsworth House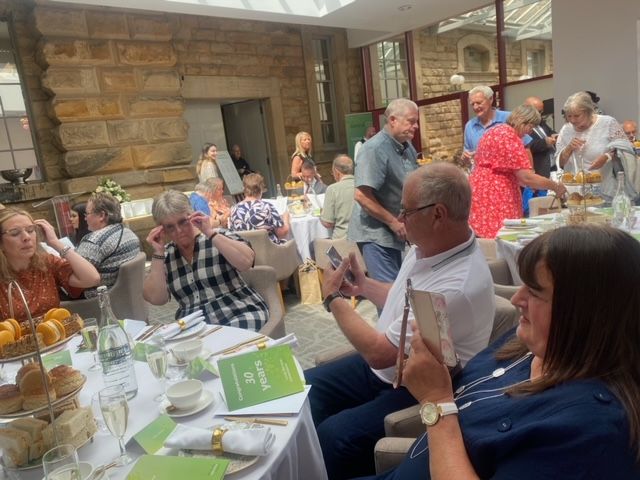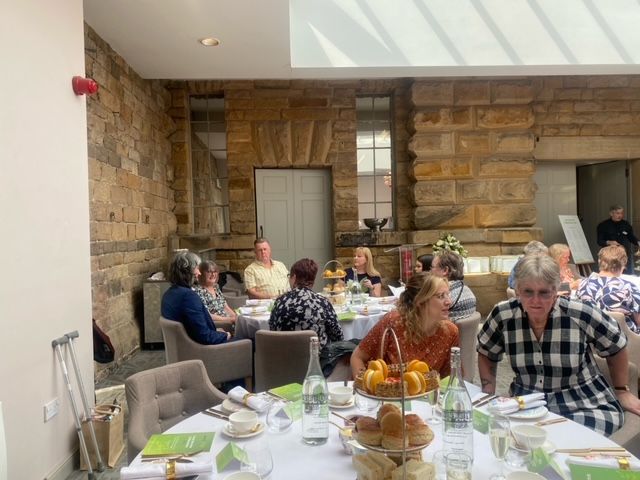 Blog by Elaine Dean, President.  Long Service Awards at Chatsworth 4th July.

One of the most pleasant duties of being President - and there are many - is the annual presentation of Long Service Awards in the glorious surroundings of Chatsworth House. It is a chance to dress up and take a traditional tea of sandwiches and cakes in the conservatory in the former coaching and stables area which have been converted into restaurants, shops and a cafeteria. One of the most talked about places is the ladies' toilets in there (I don't know about the gents) but the ladies' has gold mirrored doors and walls and this includes the interior of the cubicle which is somewhat disconcerting ! Lots of ladies were taking photographs.

CEO Debbie Robinson, Chief Operations Officer Paul Dennis, Chief Membership, Customer & People Officer Sarah Dickins, Society Secretary Andy Seddon and myself all hosted tables of long serving colleagues who are all invited to bring a partner along. As well as the tea they are given a ticket for the house and grounds which is a stunning experience. Luckily for all it was a sunny day and the park was at its finest.

After glasses of Prosecco and numerous cups of tea and coffee with their traditional tea, the colleagues were presented with certificates and a pen picture was given of each colleague. They also had their photograph taken with Debbie and some even asked us to pose with them too !
Each colleague had a 'goodie bag' to take home too and they were all delighted with their special day of recognition.
Length of service varied from 30 years to a 65 years which was quite incredible. For me personally it was special to see my very good friend Operations Manager Adrian Dunn receive his 40 years award.

I was especially pleased on the 4th July to tell the guests of the little known about grave in Edensor Churchyard just across the park. Along with the family graves of the Devonshire family is the grave of Kathleen Kennedy, sister of JFK. She would have been the Duchess of Devonshire had her husband lived but he died in an air crash and so a few years later did she. JFK visited on 29th June 1963 - and of course was assassinated 22nd November 1963. There is a plaque to mark his visit. Her grave is alongside that of the late Duke and his Duchess Deborah nee Mitford whose vision and drive is credited with turning a debt ridden Chatsworth Estate of the 1950s into England's most visited and self sufficient stately home.

There really IS a co-operative difference when we do this sort of event for our colleagues and well done to Debbie Poole and Rachael McAllister who did all the organising and worked hard on the day.