Long-running Tai-Chi class continues to thrive in Ilkeston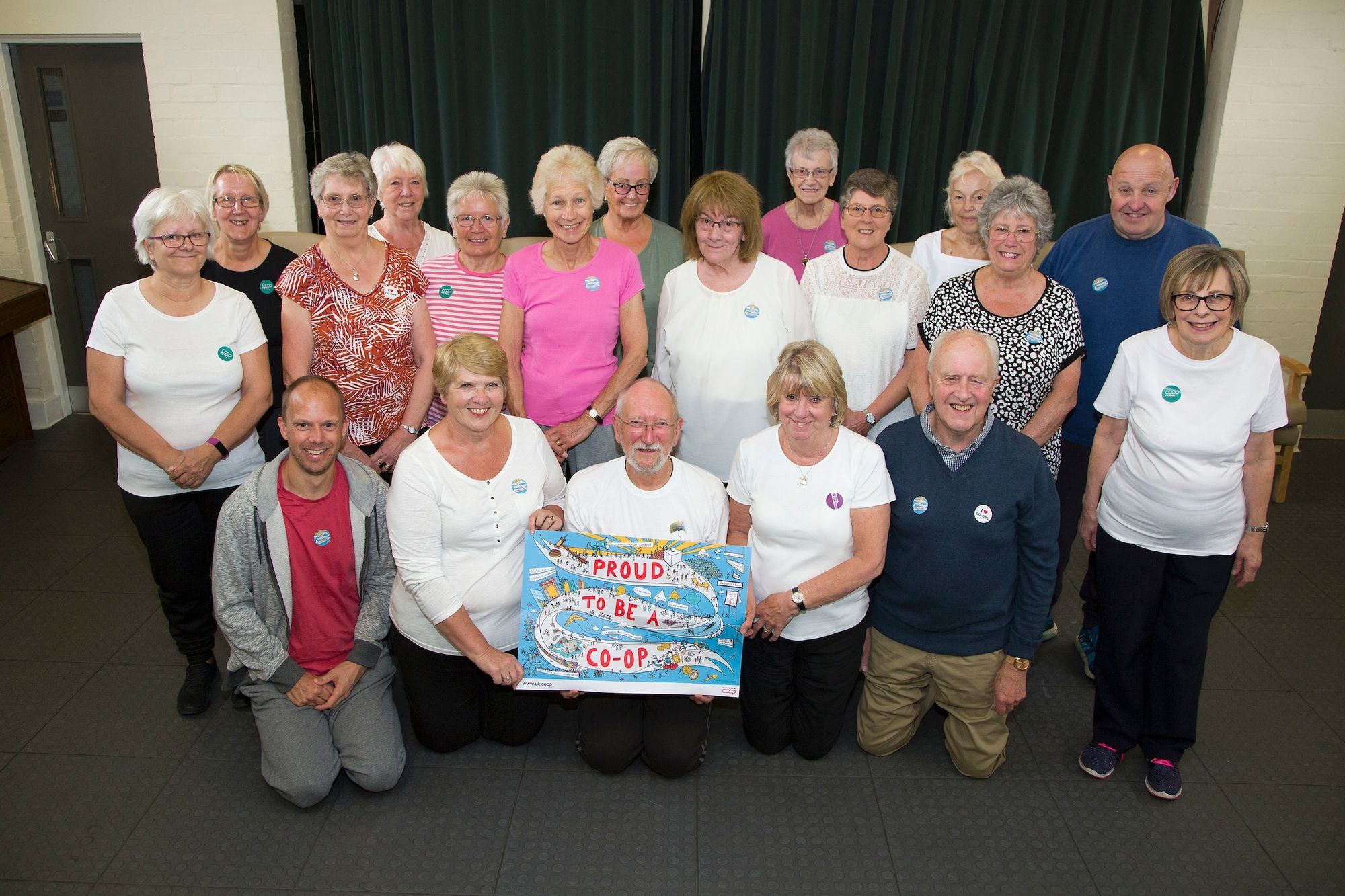 Central England Co-operative members in Ilkeston have been making firm friends and keeping active thanks to a Tai-Chi group that continues to go from strength to strength over a decade since it was formed.
The weekly sessions, held at the Flamsteed Centre, in Albert Street, remain one of the Society's most popular classes more than 10 years since they first began and are one of the wide range on offer to members of Central England Co-op.
Tai-Chi combines deep breathing and relaxation with flowing movements and is now practised around the world as a health-promoting exercise.
The group's tutor John Collinson explained what the benefits of the classes are and why the Ilkeston group remains as popular as ever.
He said: "Tai-Chi has proven to be a very effective activity for improving health and wellbeing of all ages, but particularly as someone gets older as it can improve posture, balance and general mobility, as well as increasing muscle strength in the legs.
"It also helps reduce stress; it is a relaxing and enjoyable activity which allows those taking part to really relax and switch off from the outside world. I would encourage anyone to give it a go.
"We have a great group here in Ilkeston which also makes the sessions a fantastic place to meet people, socialise and have fun, all while enjoying the wellbeing benefits of Tai-Chi."
This Co-op Fortnight, which runs until July 7 and aims to raise awareness of the co-operative movement and how it supports communities, the Society is shining a light on the fantastic array of groups available with Co-op membership, from keep fit to line dancing, photography to floristry.
Tanya Noon, Member and Community Relations Officer at Central England Co-op, said: "We are delighted to continue providing valuable opportunities for our communities to keep fit and active. "Health and wellbeing for all age groups is a key theme of what we do in the community, so it is fantastic to see our Tai-Chi member group in Ilkeston continuing to thrive and to see the firm friendships that have been made through the group over the years.
"All our member groups in Derbyshire receive great support through grants from our Northern Membership and Community Council (MCC), which is made up of Co-op members who are passionate about their community and want to make a difference within it.
"This class is one of many provided for the benefit of Central England Co-operative members and I would encourage people to take a look at what is out there and join in today."
The Ilkeston Tai-Chi class takes place at the Flamsteed Centre, in Albert Street, Ilkeston, on Mondays 1.30pm to 3pm, and costs just £3 per session for Central England Co-op members.
Anyone can join a class, but would need to become a Co-op member. More information on membership and other classes in Derbyshire is available by calling 01543 414140 or emailing members@centralengland.coop