Why we are rolling our lone worker protection scheme out
Security scheme rolled out further across Central England Co-op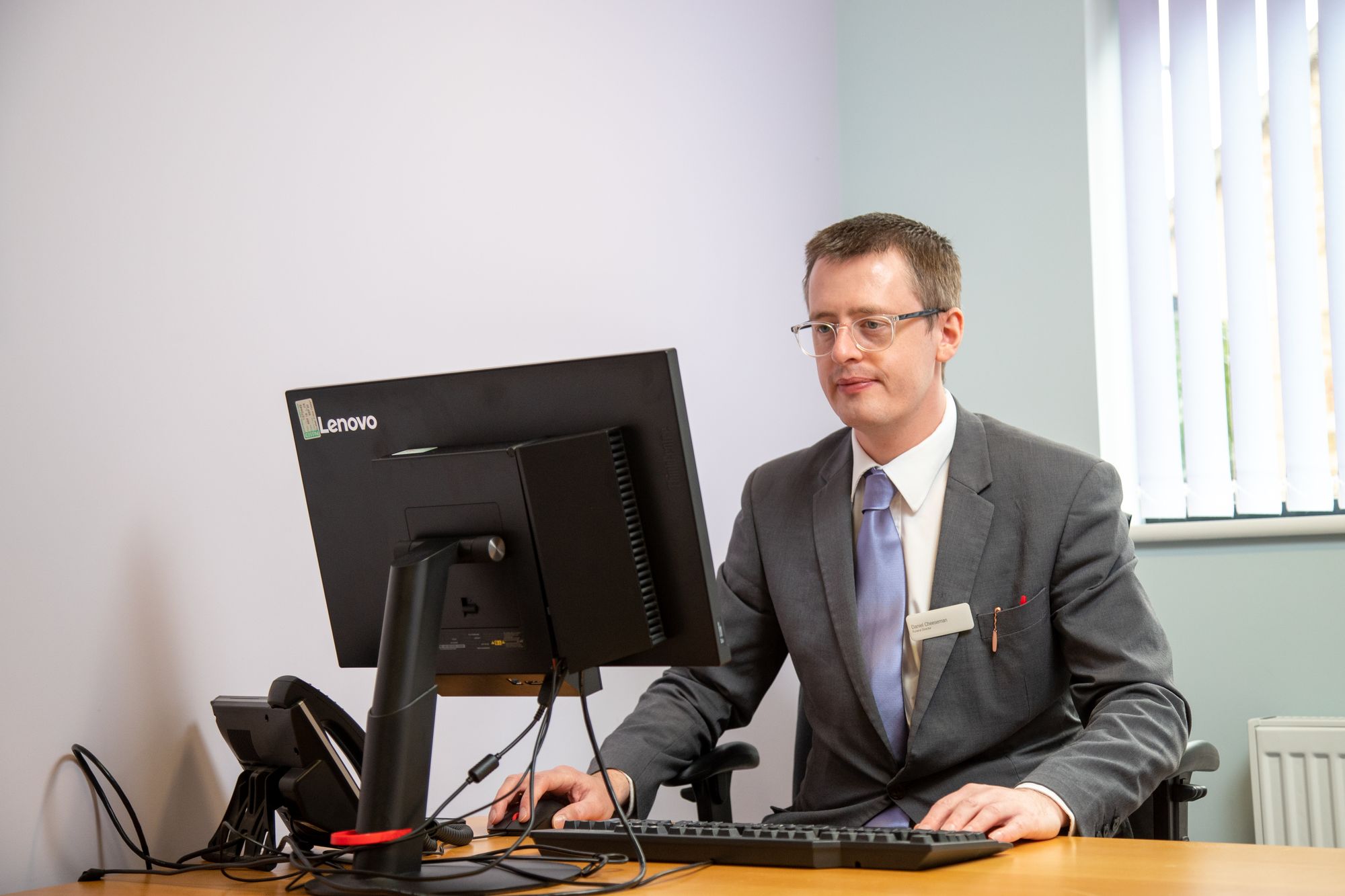 We have rolled out a new safety platform for lone workers to ensure help is on hand at the touch of a button.
We have linked up with fellow independent society East of England Co-op to provide colleagues in our funeral teams and drivers based out of its Leicester-based distribution hub access to the new lone worker platform.
It is an IT based solution, which can be installed on computers and mobile devices, and includes a panic alarm function that is monitored by the East of England Co-op's security business Co-op Secure Response at their state-of-the-art alarm receiving centre if the person who activates it is in distress.
This comes on the back of the success of the installation of a similar monitoring system in its food stores since 2018. This allows colleagues to press a button to alert a special control room who will then be able to watch what is happening on CCTV and call for immediate assistance from the emergency services if required.
New research carried out by Central England Co-op has shown that, in the last 12 months, incidents of verbal abuse jumped by 167%, anti-social behaviour by 39%, assaults by 35% and threats by 16% compared to 2019.
The retailer also revealed that 312 crimes related directly to Covid-19 have been recorded in stores since the start of the pandemic.
Craig Goldie, Loss Prevention Manager, said: "Colleague safety is our number one priority and we are always listening to their feedback and looking at more ways in which we can help make them feel safe at work.
"This lone worker system is a brilliant addition to the robust measures we already have in place and compliments similar systems in place in our stores, which have been successfully welcomed by our frontline teams for the past few years.
"However, we hope that it should never be necessary for these kind of measures to be used and, instead, our communities work with us to ensure our colleagues can go to work and feel safe and respected at all times."
The retailer has been working with other major retailers, unions, industry bodies, police and crime commissioners and over 200 MPs to push the Government to crackdown further on those who abuse or attack shopworkers via the introduction of tougher penalties such as an automatic prison term.
Lee Hammond, Head of Co-op Secure Response and Security for the East of England Co-op, said: "We developed the lone worker platform initially for our own colleagues, predominantly in our Funeral business, to allow us to regularly check-in and respond quickly if needed.
"Having honed, developed and invested in the system, we're proud to now provide the platform to a number of other businesses and are very pleased to be working with Central England Co-op to provide reassurance and safety to their teams."